Isreal DMW who happens to be the personal logistics manager for popular Nigerian Afrobeats singer Davido finally breaks silence after being suspended.
In our previously published story, it was made clear that Davido suspended and unfollowed Israel from being a member of his crew.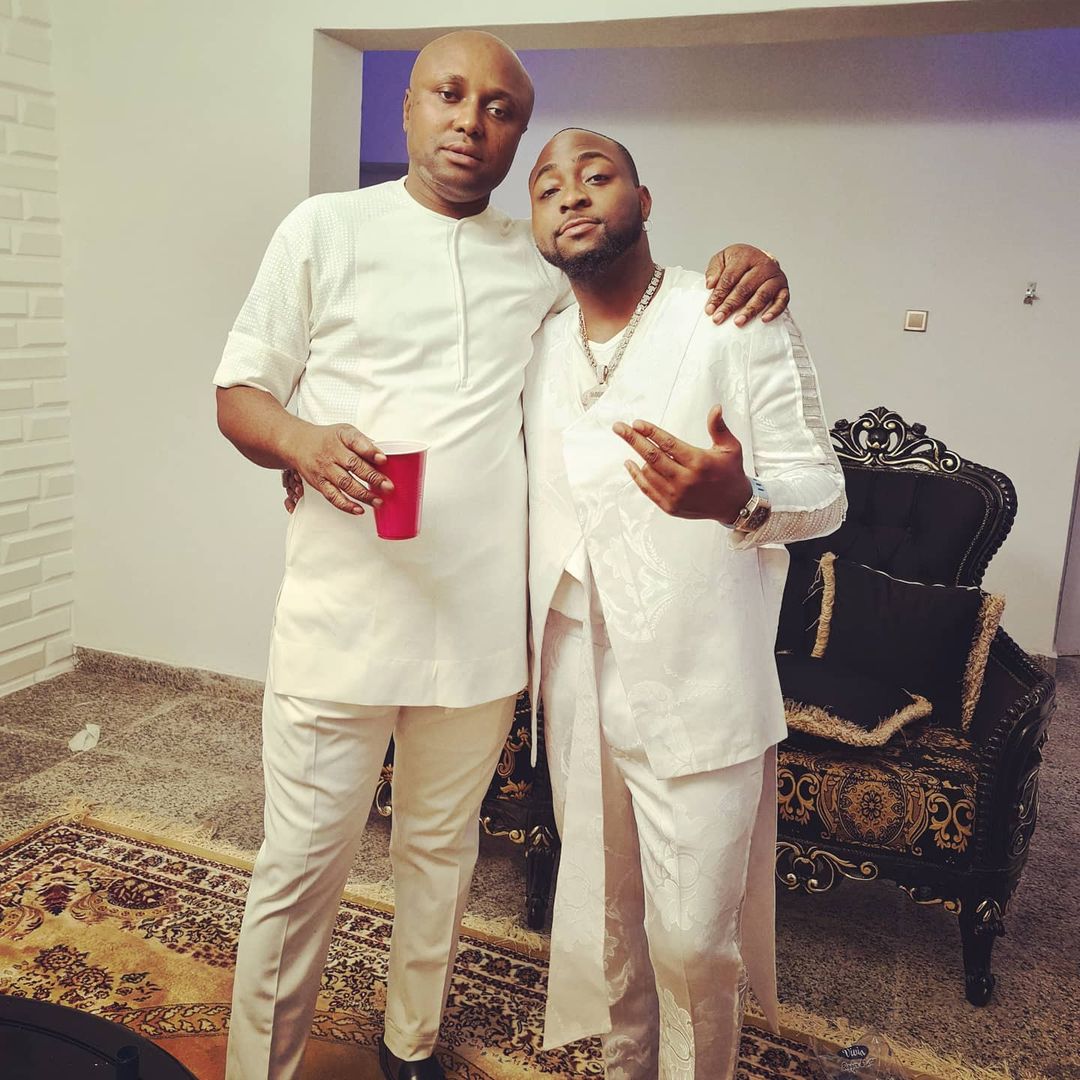 Isreal DMW last week got suspended for his comments on the case involving the Deputy Commissioner of Police, Abba Kyari, which did not go well with his boss, Davido.
Israel of DMW on Friday, defended Deputy Commissioner of Police, Abba Kyari, after his indictment in the Hushpuppi fraud case.
However, Isreal has finally reacted to his actions which led to him getting suspended by taking to his Insta story to render an apology.
Isreal DMW Apologize To Davido: In his post, he pleaded with fans to help him beg his oga, boss, Davido not to sack him from his crew as he affirms slipping into depression.
His post reads;
"You people should kindly help me to beg my oga, not to sack me, tru his personal Lawyer Jiggy, than adding to my current depression of pressurising him to sent me off. What would be you people's gains, after 9 good years? I never knew of the gravity of my actions, until Ubi Franklin, personal called to tell me. Am very sorry sir," he wrote.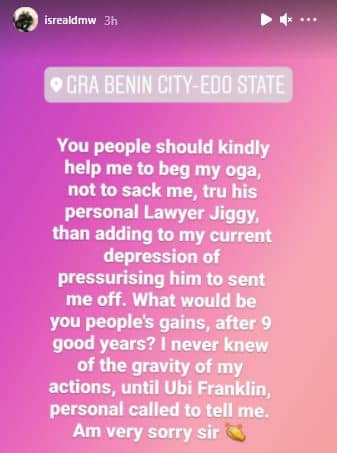 Read This: Davido Forgives Isreal DMW