Ghana's rap champ, Samuel Frimpong, well-known as Medikal has finally revealed the true face of his daughter, Island Frimpong for the first time.
It has been many months after rapper Medikal and his wife Fella Makafui welcomed their first baby, the little prince "Island" but for reasons best known to them decided to keep her true face on social media.
The last time we got close to seeing her true face was the moment her dad MDK carried her in his arms, that was the very first time we had a glimpse at Island but at that time her face was not shown.
Since then photos of her popped up online but only showing her back to the public view.
For the first time, the rapper put on public display, the full picture revealing the true face of his little princess in a new post on social media.
The rapper took to his verified Instagram account where he shared a cover photo and tracklist for his upcoming 5-track Amazing Grace EP which features Island.
The first picture which happens to be the Album/EP cover saw Medikal in a black top carrying his daughter who was dressed in all-white attire in a black and white captured photograph.
The second picture which is the tracklist of the EP also featured the little princess looking all grown, check out the images below.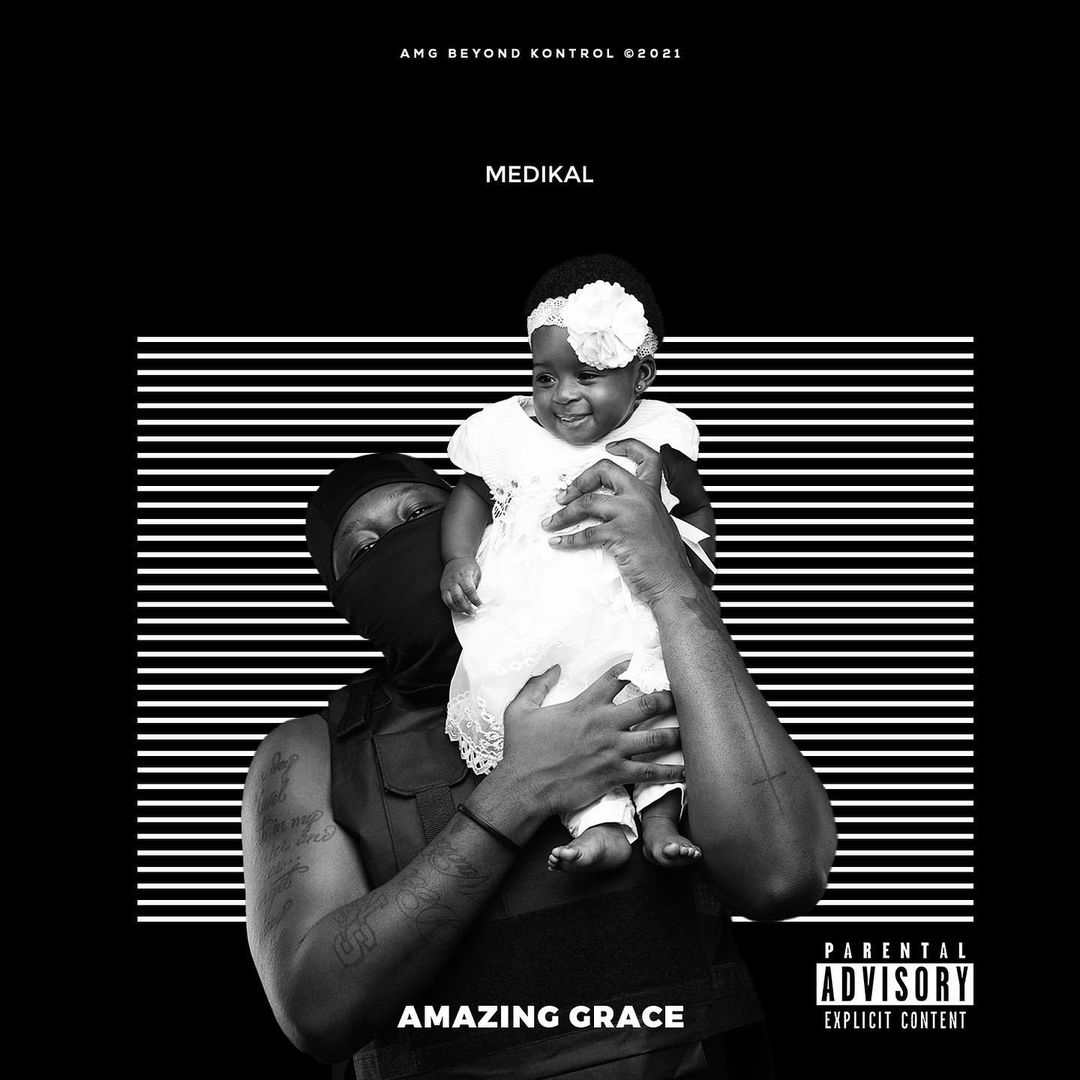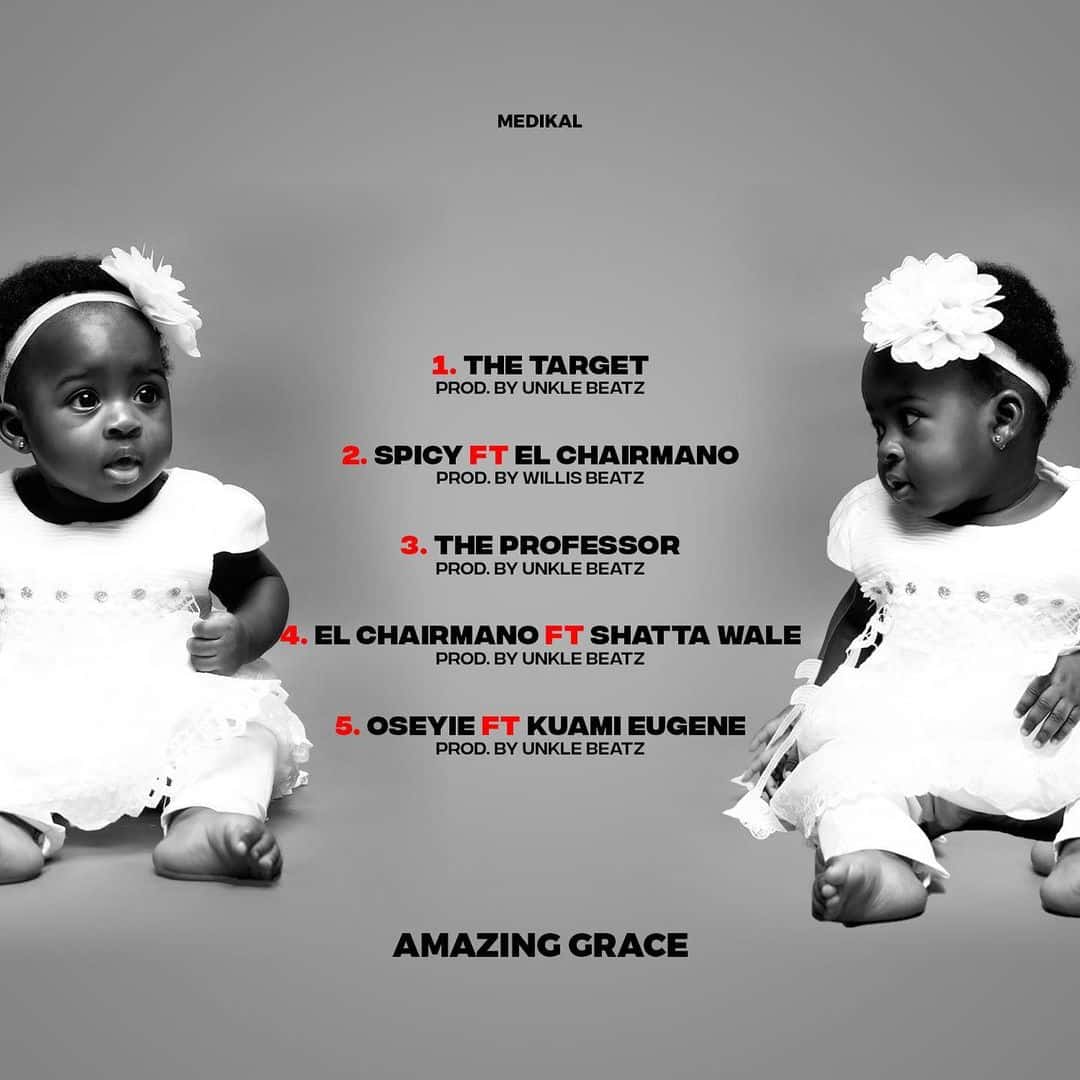 I hope you had a nice time going through the above article, subscribe to townflex.com by clicking on the bell icon 🔔 displaying in the bottom corner to receive our daily post updates first.