CRISTIANO RONALDO declared that his ordeal with Manchester United was over after becoming the first player to score at FIVE World Cups.
The legendary Portuguese player scored a second half penalty to give his country a 3-2 victory over Ghana.
The first half of the game was forgettable as Ghana did little except play aggressive defense, but the second half gave its supporters something to cheer about.
Ronaldo scored in the first half, but it was disallowed due to a foul on Alexander Djiku, and both teams went into the break tied.
Ronaldo gave Portugal the lead from the penalty spot against Ghana in the opening round of Group H.
Ronaldo won a soft penalty in the 65th minute, going down under a challenge from Southampton defender Mohammed Salisu and then stepped up to dispatch the spot kick high into the top left corner, just out of the goalkeeper's reach.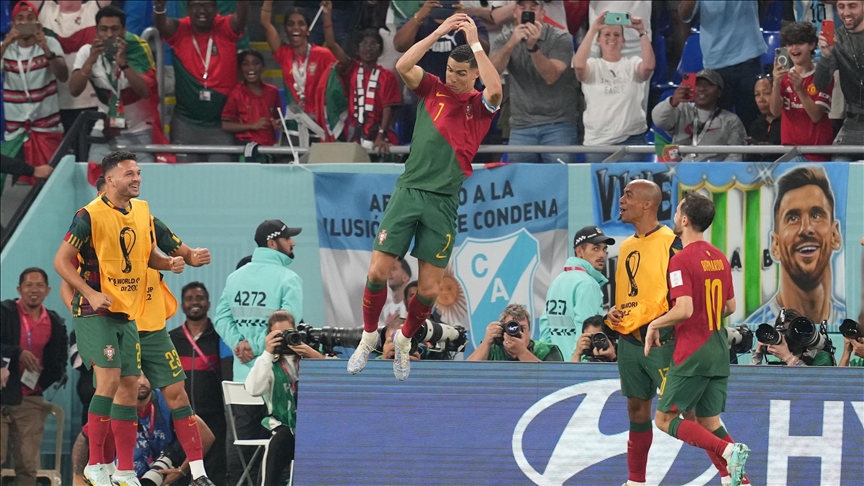 Andre Ayew scored for Ghana in the 73rd minute after Mohammed Kudus' cross was deflected.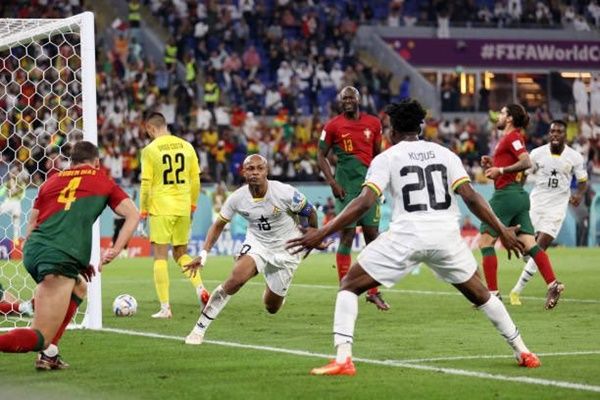 Joao Felix '78' puts Portugal back in front after a converted ball through to him by Bruno Fernandes.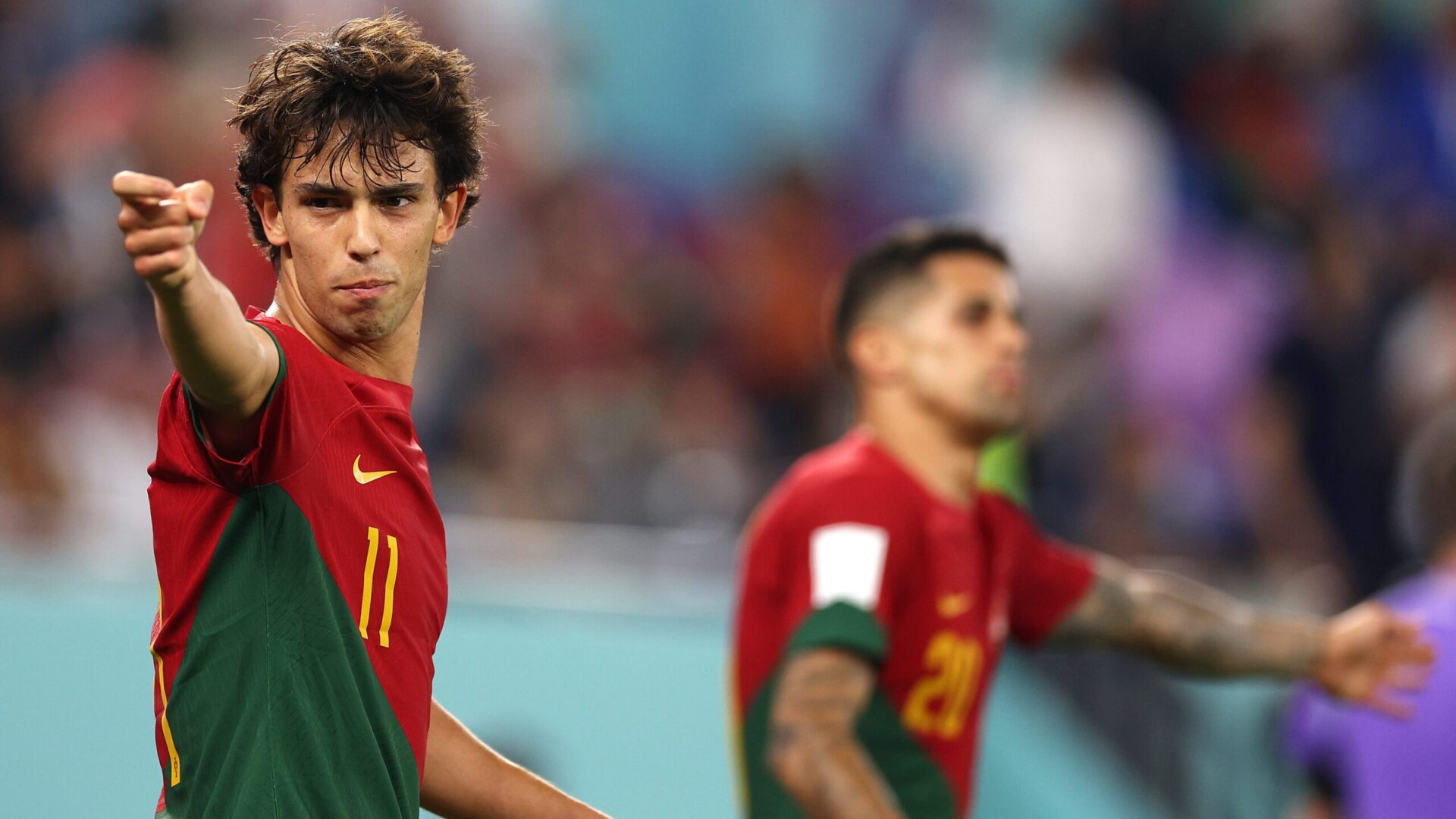 Rafael Leao's third goal for Portugal came in the 80th minute and was assisted by midfielder Fernandes of Manchester United.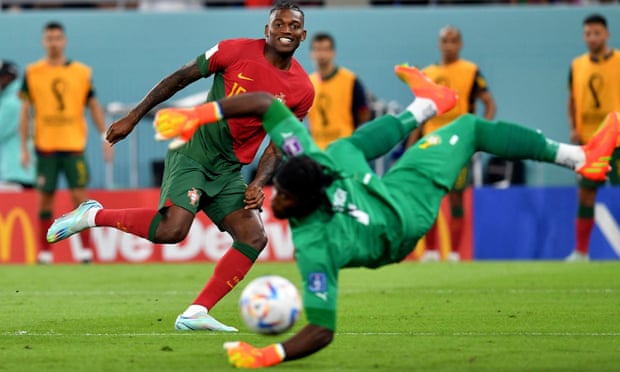 Osman Bukari performed Ronaldo's iconic Siu celebration after he pulled one back for Ghana in the 89th minute to set up a tense finale but Portugal held on but Portugal held on to claim three points.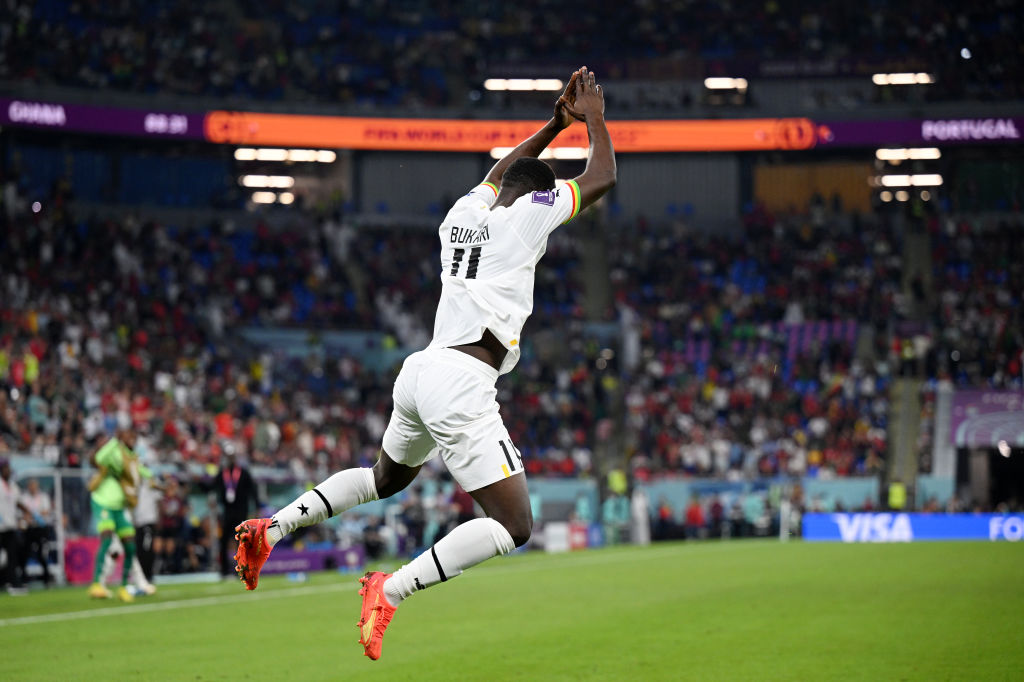 Ronaldo was awarded the Player of the Match trophy for his performance.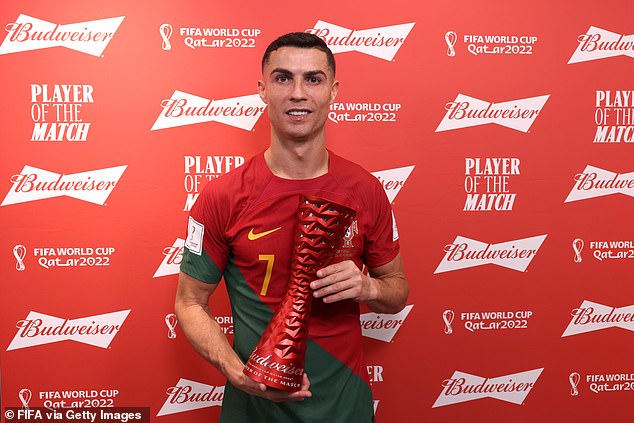 Speaking in a press conference after the game, the 37-year-old said: "We won, we started with a good foot. A very important win."
"We know the first match is crucial. But also a world record. The first player to score in five World Cups. That makes me proud."
"The most important step is we won. It was a week that finished this chapter (with United).
"This chapter is closed. We wanted to start with a good foot. We won. I could help."
"All the rest does not matter."
Team-mate Bernardo Silva, of Manchester City was ask if free agent Ronaldo can still play at top level: "Yes I think so," he said.
"It depends on what he wants. I don't know what he wants for his life. He has to speak with his family and decide for himself, right?"
"We are happy to know that we can still count on him – not just the goal but he worked a lot for the team. We are happy with the three points," Portugal  boss Fernando Santos said.
"He is one of the best players ever. I think Cristiano is a phenomenon and a legend like many others who have come before him."
"In 50 years time we'll still be talking about him."
The referee's decision to award the penalty made the head coach of Ghana, Otto Addo, furious.
He said: "If somebody scores a goal, congratulations, but this was really a gift.
Also read: Ronaldo's four possible destinations after his Man United contract terminated.
"I think it was the wrong decision. I think we played the ball. I don't know why VAR didn't come up." "There's no explanation for me. Then it's difficult for us."
"If I look at that scene, it's incredible. We were playing the ball. It was actually a foul against us."
Click On the Red-Bell icon displayed at the right bottom corner of your reading screen to be the first person to get the latest news updates sent directly to your smartphone's notification.