Barbadian singer, Robyn Rihanna Fenty better known by her stage name as Rihanna has shut down speculation about her pregnancy.
It would be recalled that few days ago, the Grammy Award-winning singer was rumoured to have been pregnant and expecting her first child soon with her partner, A$ap Rocky.
Well, these rumours came to light she arrived at her home country, Barbados in a ceremony and named her [Rihanna] as one of its National Hero as Barbados Cuts Ties With Queen Elizabeth II, UK, and becomes a Republic.
The ceremony was held on Monday, November 29th, 2021, and she was allegedly spotted with a baby bump.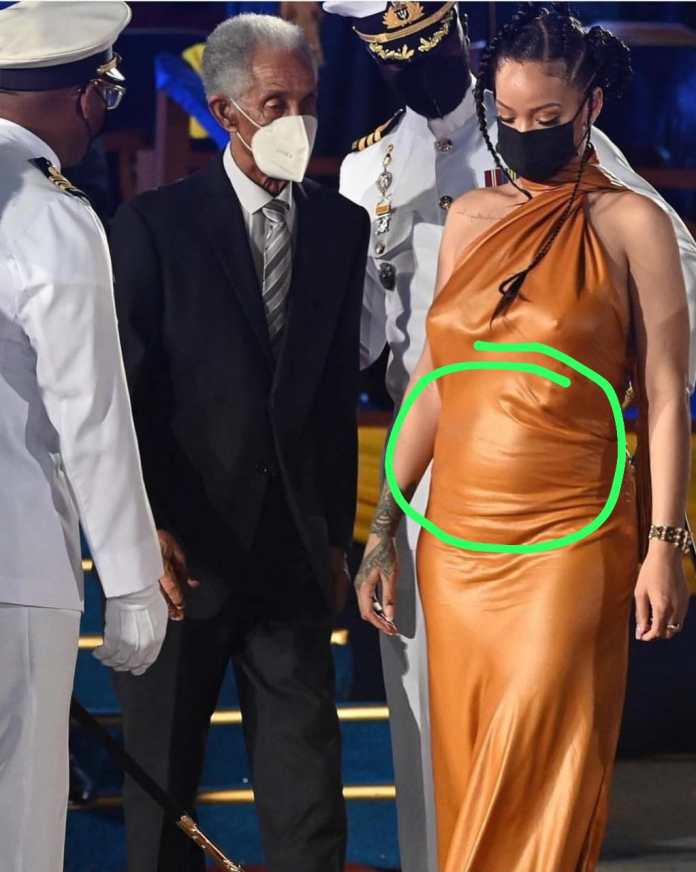 The singer has however denied claims of her being pregnant and for A$ap Rocky in an alleged DM exchange with a fan.
According to a screenshot shared by a fan who goes by the name of Jen wrote to Rihanna asking if she would be permitted to come for the baby shower, according to screenshot, the singer responded.
Jen wrote to Rihanna: "Can I come to the baby shower sis!? True or not your babies are going to be beautiful. Sorry everyone's up in your uterus right now." 
Rihanna replied:  "Haaaaa! Stawwwp! You ain't came to the first 10 baby showers! Y'all breed me every year dammit lol."
Jen in her post on social media (Instagram said she is happy for her either ways she's living life to the fullest!
See the Screenshot Below.
https://www.instagram.com/p/CW9FJI7hMNP/?utm_source=ig_web_copy_link