Rumours making arounds online has it that Barbadian singer, Robyn Rihanna Fenty better known by her stage name as Rihanna is pregnant.
In our previous post about the singer, we announced that she has been declared by her home country, Barbados as its National Hero as It Cuts Ties With Queen Elizabeth II, UK, and becomes a Republic.
Rihanna got the high honor from her home country on Monday, November 29th, 2021, and at the ceremony, she was allegedly spotted with a baby bump.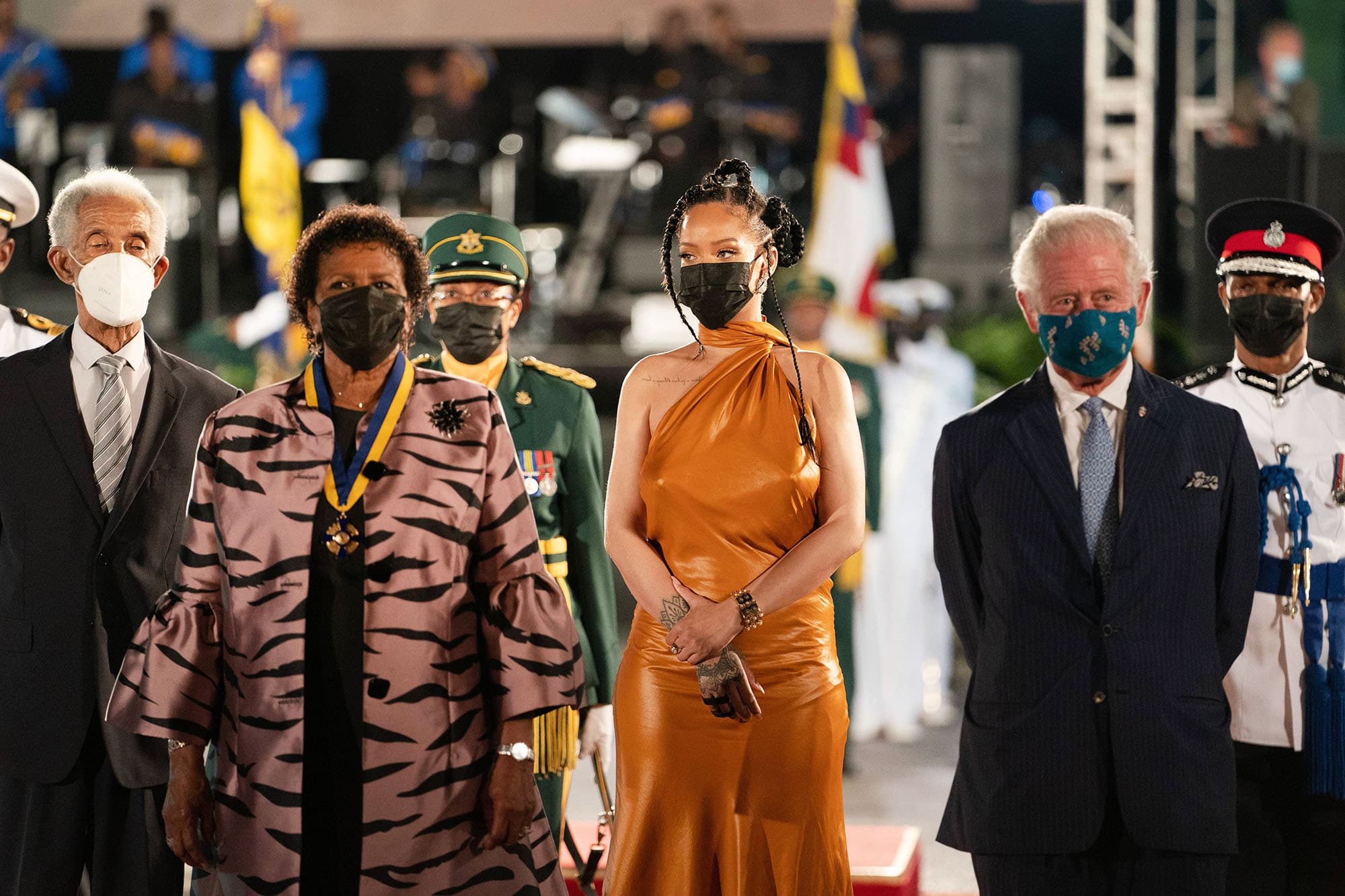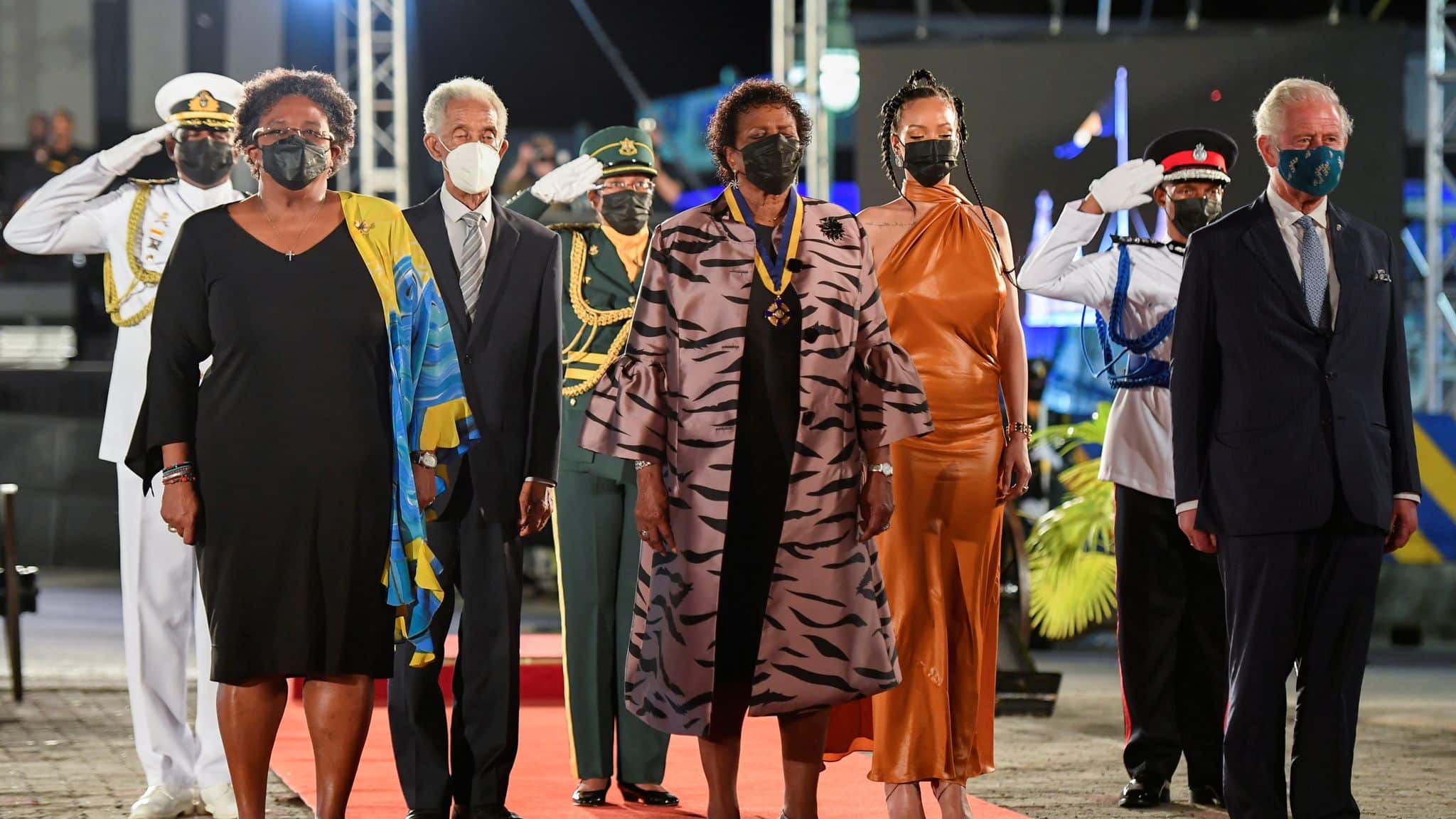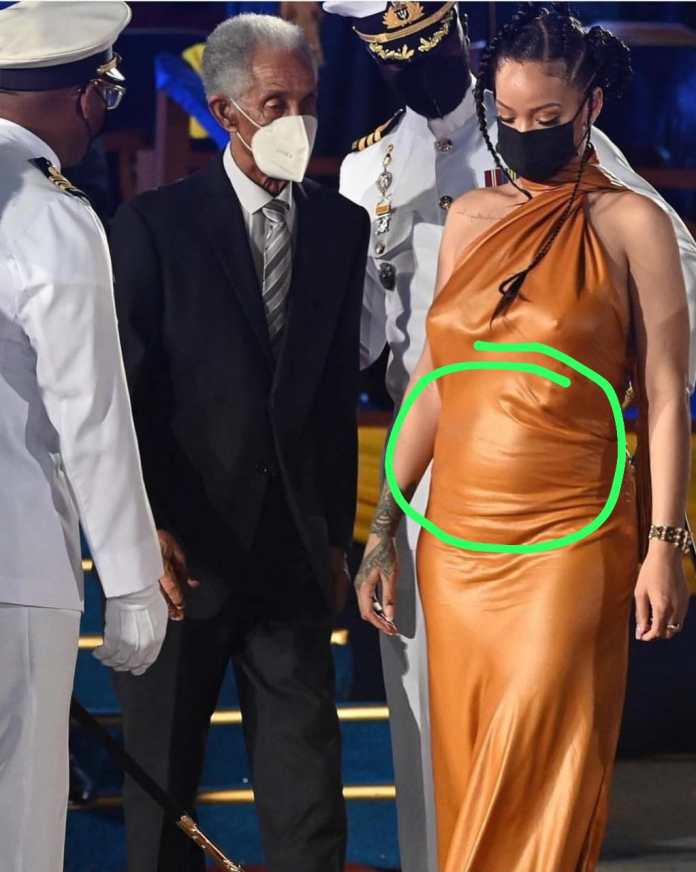 According to MTO News, they have confirmed the pregnancy to be true following reports from two of its independent sources.
The father is presumed to be Rihanna's longtime boyfriend A$AP Rocky.
The first insider, who spotted Rihanna getting off a private jet at the airport told MTO News, 'Rihanna is pregnant, she has a huge belly and is showing. I'm so excited."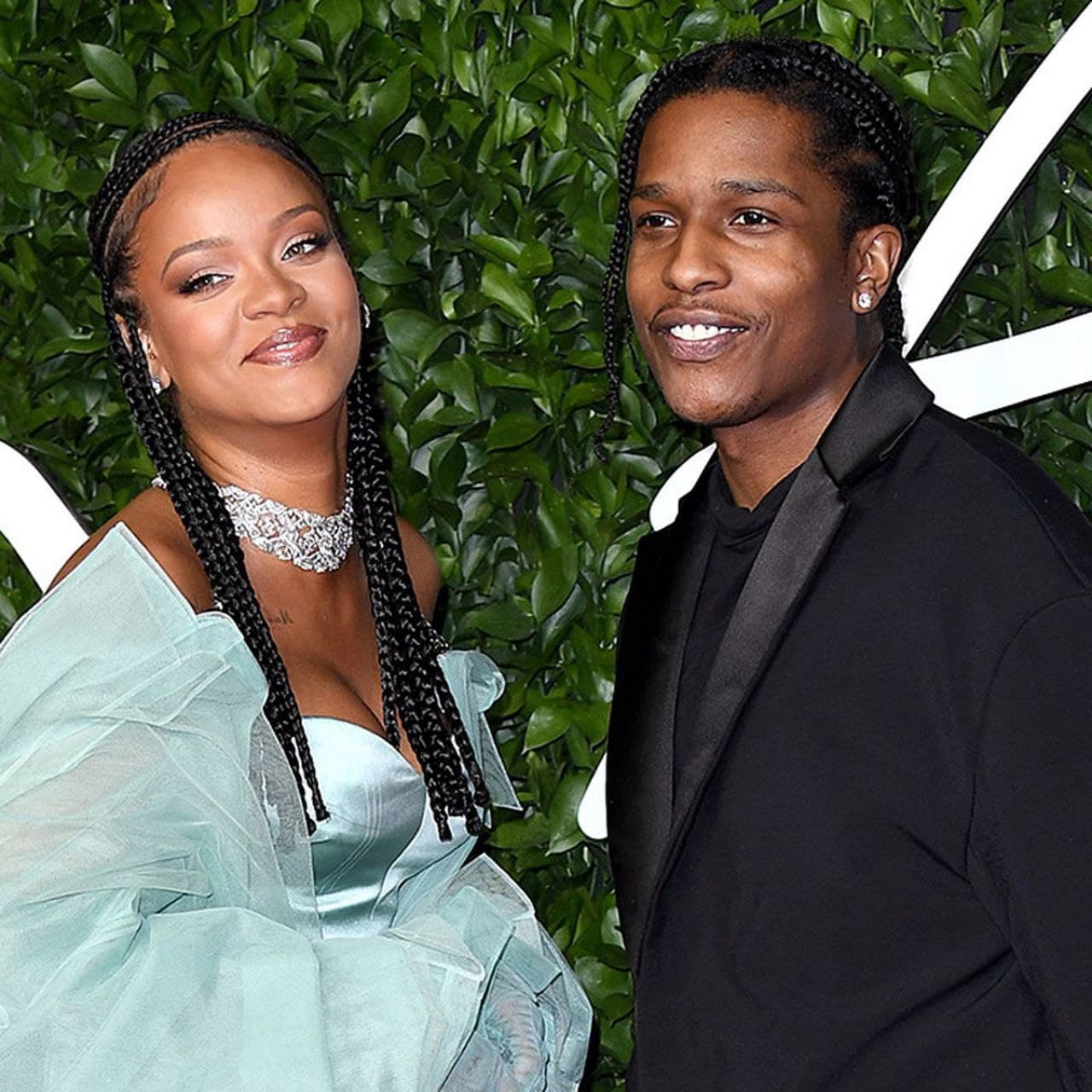 According to MTO News, a source revealed the "rude boy" crooner's baby bump was initially spotted when she was exiting the private jet she arrived in at Barbados earlier.
"Rihanna is pregnant, she has a huge belly and it's showing. I'm so excited" the source told MTO News.

Another source revealed that employees were informed not to drink or smoke within the environment as she aims toward bringing her baby to a "healthy environment". 

"Employees were informed in their home that it is not allowed to drink or smoke. Rihanna is pregnant and wants to bring her baby to a healthy environment," the second source said.
Rihanna is yet to confirm or deny the speculation.
But it has already been making rounds on Twitter as users try to draw a line to get a clearer view.
Click Here: Barbados names Rihanna a national hero after split from UK