Rihanna, the famous Barbadian singer, actress, and businesswoman, has recently achieved yet another significant milestone.
On Twitter, she has become the most followed female, leaving behind her contemporary Katy Perry.
The news has been making rounds on social media, and fans are ecstatic about the accomplishment.
According to Social Blade, Rihanna now has over 100 million followers, making her the fourth-most-followed account on Twitter globally. The top three positions are held by Elon Musk, Justin Bieber, and former US President Barack Obama.
The achievement is not only a testament to Rihanna's popularity but also reflects her wide-ranging success across various industries.
She has made her mark in music, fashion, and beauty, showcasing her versatility as a performer and artist.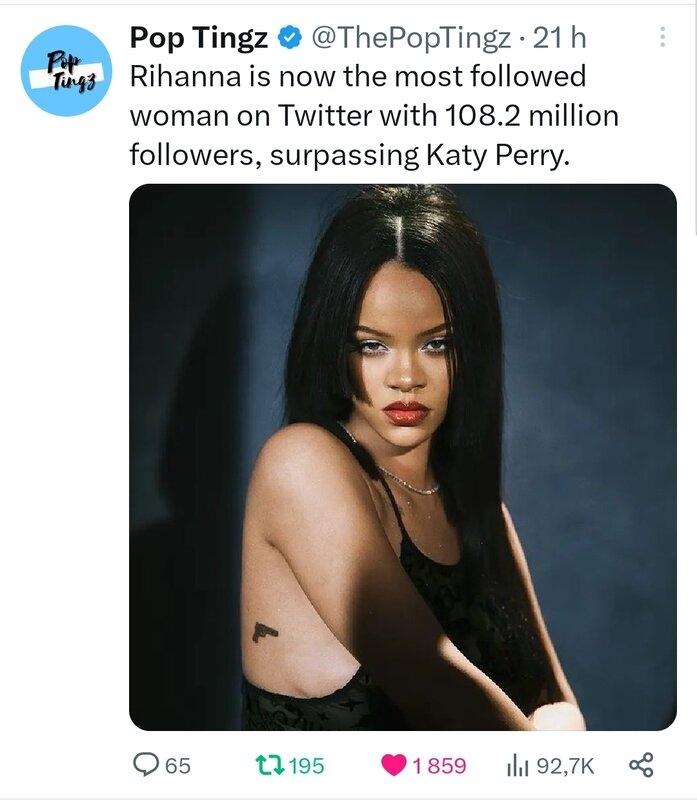 This accomplishment serves as another feather in her cap, adding to an already impressive list of accomplishments.
Rihanna's journey to success began when she auditioned for American record producer Evan Rogers.
He recognized her talent and invited her to the United States to record demo tapes. Soon after, Rihanna signed with Def Jam and gained recognition with the release of her first two studio albums, Music of the Sun (2005) and A Girl Like Me (2006).
Over the years, Rihanna has released many chart-topping hits, including "Umbrella," "Diamonds," and "Work."
She has also ventured into the world of fashion, launching her own line of lingerie, Savage X Fenty, in 2018, which has gained widespread acclaim for its inclusivity and body positivity.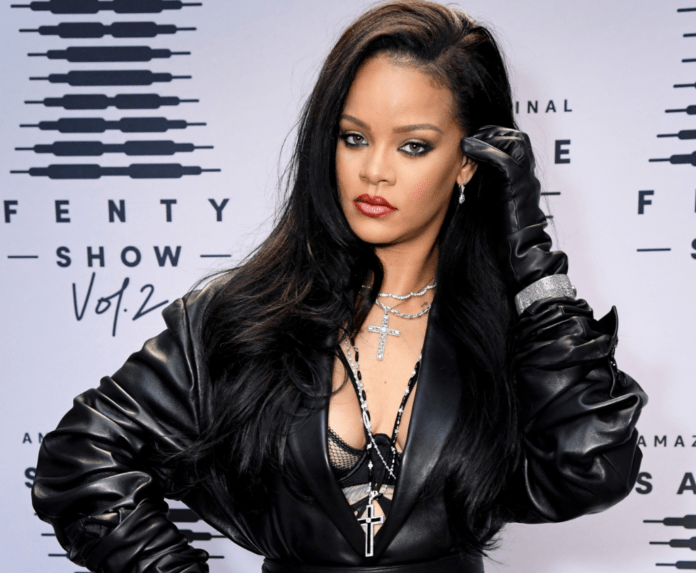 Furthermore, her Fenty Beauty line has revolutionized the beauty industry with its diverse shade range.
Rihanna's influence extends beyond just her talent and business acumen. She is also an advocate for social justice and equality, using her platform to bring attention to important issues such as police brutality and racial injustice.
With her latest achievement, Rihanna has proved that she is a force to be reckoned with in every field she ventures into.
Her fans are excited to see what she has in store for the future, and undoubtedly, they will continue to support her every step of the way.