In the second part of his explosive interview with Piers Morgan, Cristiano Ronaldo opened up about the World Cup, a lucrative offer from Saudi Arabia, his potential retirement, and much more. He also took shots at Erik ten Hag.
The 37-year-old's upcoming retirement and his final World Cup are examined by Townflex Sports.
The Portuguese who will leads his national team into his 10th major tournament spoke on his motivation during the interview with Piers Morgan.
"My motivation is not the same as it was a few months ago. I'm not saying fresh challenge. I cannot answer right now as my focus is on the World Cup. If I will be back, I will be the same Cristiano".
Ronaldo on if money or competition drove him to United
"Exactly, the record, the adrenaline. But Piers, let's be honest, the last year's football changed."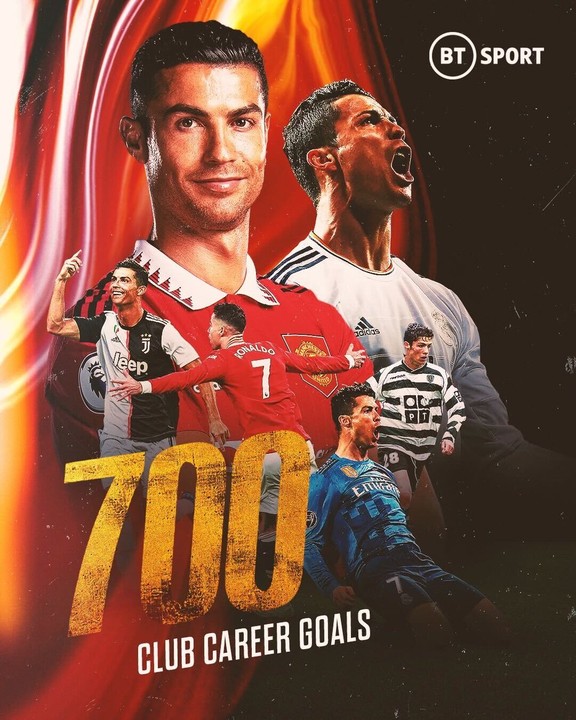 "I see football now as a business to be honest. I saw many, many things that I'm disappointing."
"The passion for the game is still intact. But in the same way, I saw other things as well. Which surprised me but in the same way."
"It's part of the business because if you see the world, how it is at the moment, it's all business."
Ronaldo on getting older
"For me it's a stupid question. What do people say? They are not the same. Nobody is the same. Day by day we're getting old. Every one of us, you understand, it is normal. You have to adapt."
"And I think nobody in this game have this brain that adapts with his age. I'm not, I'm not want to be cocky to say that I'm the same as when I was 20. Of course, no."
"But I adapt and be smart to know my strength, what I'm good to do. And I'm still playing the high level and I score goals, and I will continue to score goals."
"If my mind is clear and happy. And if the people surround me, they're helping me to be successful player,, especially the coach, the president, the directors."
"But when you feel that the energy don't go surround you it's difficult for you to be yourself, which is what's happened with me. But what they say the last three months is completely garbage and wrong."
"They say that they offer me this and that, and many presidents and directors speak about, they reject me."
"It's a complete lie, they lie. Because this is not what's happened. I have many clubs, not many, a few clubs that they want me to sign and I didn't go because I feel comfortable here. This is the truth."
Ronaldo on his plans to retire in three years
"I want to play two years more, three years more. So two or three years maximum. I want to finish with 40."
"I think 40, will be a good age. But I don't know, I don't know the future. Sometimes you plan one thing for your life and as I told."
Read more: Piers Morgan reveals Ronaldo's future at United and Glazers after second part of their interview
Cristiano Ronaldo: Manchester United begin legal moves to sack Ronaldo
"And you never know what's going to happen."
Ronaldo on retiring if Portugal win the World Cup
"I am very optimistic. We have a fantastic coach, we have a good generation of football players."
"I'm looking forward that we're going to it an amazing World Cup. [It's] gonna be tough." "Extremely difficult. But everything is possible. But of course we're gonna compete."
Ronaldo on Qatar controversy
"Exactly they should concentrate it in, in all competitions. All the national teams, the people to be welcome in Qatar, and I see, I see a good tournament to be honest."
"I think Qatar; they are prepared. They are prepared for that, and will be weird to play in the beginning of the season." "Yes. But in the same way, a challenge. I think it's to be honest, it's good. I feel good. I feel with good energy."
Click On the Red-Bell icon displayed at the right bottom corner of your reading screen to be the first person to get the latest news updates sent directly to your smartphone's notification.