Popular Nigerian actress and screenwriter, Ruth Kadiri serves her fellow ladies who are always poised on replacing their ex-lovers (boyfriends/husbands) with a piece of advice.
Taking to her official and verified Instagram page on her Instagram story on Friday night, January 14, 2022, the Nollywood movie actress made a post suggesting to her female friends and fans to let go of the past and focus on building a better and solid future, "What's gone is gone".
According to her post, her fellow ladies are to trust themselves to make better choices and also make corrections from their errors as well.
She also added that those after taking some choice where they got hurt and are still not yet healed should try to give themselves some time to heal for what is gone is gone
Ruth Kadiri advises ladies, she wrote,
"Stop trying to replace your ex. What's gone is gone. Trust yourself to make better choices and make corrections from your initial error.
"If you still haven't healed, give yourself time to. What's gone is gone, what's lost is lost. Trust in your destiny, you will find love. and it will find you.
"Dear ladies, 'where will I start from?' should never be a word that comes to your thoughts nor out of your mouth. Continue from where you are . You will be alright."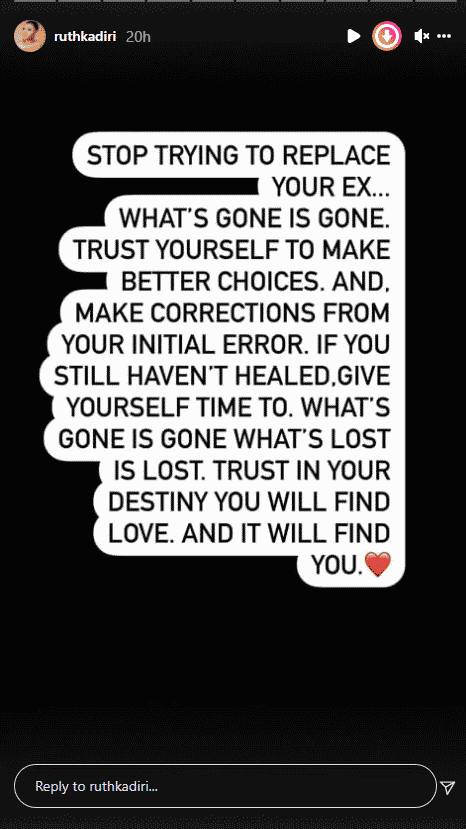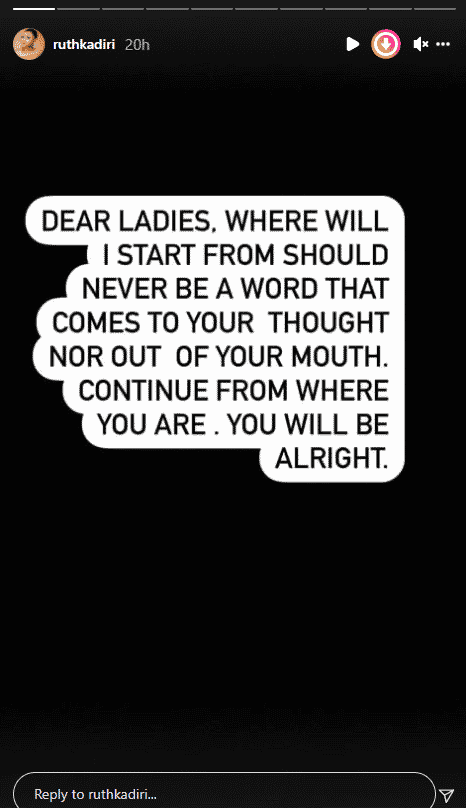 See This: 'My Girlfriend Is Six Months Pregnant' – Yaw Dabo Reveals [Watch Video]
Click Here: Kylie Jenner Becomes First Woman To Reach 300 million followers on Instagram
I hope you had a nice time going through the above article, if you did then subscribe to Townflex.com by clicking on the bell icon displayed in the bottom corner to receive our daily post updates first, and also click to subscribe to our YouTube channel for more updates.