Veteran Nollywood actor Obinna Nwafor, widely known as Saint Obi, has tragically passed away at the age of 57.
Saint Obi Dead: The talented performer breathed his last on Sunday, May 7, 2023, in Jos, Plateau State.
Sources reveal that the actor's demise occurred at the residence of one of his siblings.
However, due to a disagreement among his family members, the news of his death remained undisclosed for almost a week, creating a delay in its public announcement.
As of now, the exact cause of his untimely departure remains undisclosed, leaving his fans and the industry in a state of uncertainty and mourning.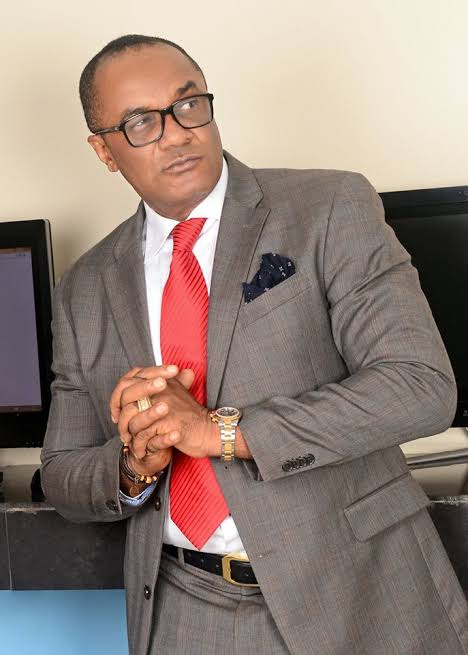 Following his passing, his mortal remains were transported and currently rest at the morgue of the Jos University Teaching Hospital (JUTH), where preparations for the subsequent formalities are underway.
Related: I can't date a man who split bills – Tolani Baj claims
Notably, Saint Obi had recently relocated to his sister's residence in Jos, further highlighting the significance of his connection with the city during the final phase of his life.
Saint Obi Movies
The prominent figure in Nollywood, has contributed to the Nigerian film industry with his exceptional acting skills. Known for his captivating performances, he has appeared in numerous movies throughout his career. Here are some notable films featuring Saint Obi:
"Sakobi: The Snake Girl" (1999) – This supernatural thriller showcases Saint Obi's talent as he portrays a man caught in a complex web of love and mysticism.
"Goodbye Tomorrow" (2006) – In this thought-provoking drama, Saint Obi takes on the role of a man facing a terminal illness, highlighting themes of life, love, and mortality.
"State of Emergency" (1994) – This action-packed film explores the consequences of political unrest and corruption, with Saint Obi delivering a compelling performance as a brave citizen fighting for justice.
"Heart of Gold" (2003) – Saint Obi shines in this emotional family drama, depicting the challenges and triumphs of a young man striving to fulfill his dreams and overcome adversity.
"Black Night in South America" (1998) – A thrilling adventure film that follows the journey of a group of friends entangled in a dangerous quest, with Saint Obi delivering a captivating performance.
"Suicide Mission" (1996) – Saint Obi showcases his versatility in this action-packed thriller, where he plays a brave military officer battling against a terrorist organization.
"True Confession" (2002) – This gripping drama explores themes of love, betrayal, and redemption, with Saint Obi delivering a powerful portrayal of a man caught in a web of deceit.
"Last Party" (1993) – A comedy-drama that takes viewers on a wild ride as Saint Obi and his friends navigate the ups and downs of a festive celebration filled with surprises.
These are just a few examples of Saint Obi's impressive filmography, demonstrating his range and talent as an actor in the Nigerian film industry.
For stories like this, visit our World News page