It seems that the destiny of Senegalese football star, Sadio Mane, at Bayern Munich has been rescued by his teammate, Leroy Sane, after their physical altercation that resulted in Mane throwing punches at Sane.
As previously reported, the two players were in the news after rumors surfaced that they had engaged in a heated argument in the dressing room following Bayern Munich's 3-0 loss to Manchester City on Tuesday night.
According to reports, Mane is accused of hitting his teammate, Sane, during the incident, which escalated and resulted in both players being separated by other members of the team.
Related: "I had no choice than to make them"- Erik ten Hag explains Man United substitutions vs Sevilla
Following the altercation, the Bayern team decided to suspend Mane and impose a fine. He will also be excluded from the squad for their upcoming Bundesliga home game against Hoffenheim on Saturday.
Sane Ask Bayern Not To Sack Mane
However, a publication by the popular German newspaper, Bild, reveals that Leroy Sane, spoke with the Bayern Munich board, pleading with them not to terminate Mane's contract and to avoid giving him a "severe punishment."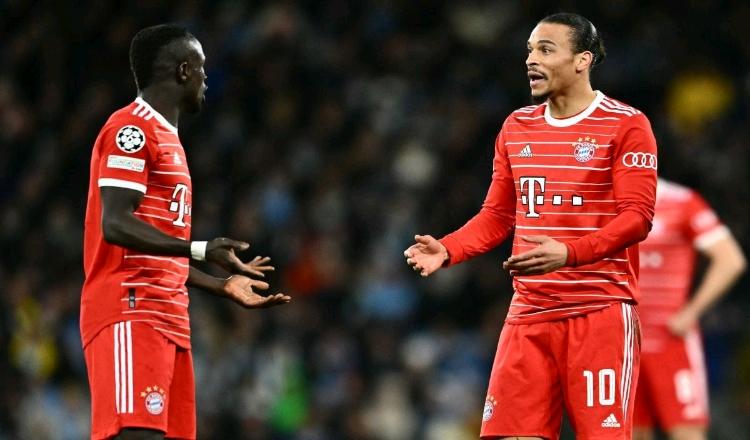 As of now, Bayern Munich considers the case closed, and Mane's fate with the team seems to be secure.
Bild also reported that both Sane and Mane were present at a meeting held between the club's bosses on Thursday morning, where Sane expressed his feelings to Bayern chiefs.
Shortly after, both players were seen taking part in the team's training session and were pictured jogging just meters away from each other.
Do you enjoy reading from Townflex? Do You Want Notifications From Us On Our Latest Post? If so, click on the Red bell icon below to subscribe to our feed, which will appear in your smartphone's notification after we publish a new article. You may also follow us on Twitter at @Townflexgh, Facebook at Townflex, Telegram at @Townflex, Townflex on Pinterest, Townflex on TikTok, Townflex on YouTube, and Townflex on Google News.