Eiiii!!, matter come Ghana oooo, multiple award-winning Ghanaian actress and movie producer, Yvonne Nelson and renowned rap artiste, Sarkodie are currently making the trends on social media over a pregnancy saga.
In her newly launched book titled 'I am not Yvonne Nelson', actress Yvonne Nelson reveals a past affair with rapper Sarkodie in 2010, which resulted in a pregnancy.
Opening up about her emotional journey, Yvonne shares the pain she experienced after deciding to term!nate the pregnancy due to Sarkodie's lack of responsibility, as he claimed to have another girlfriend.
According to Yvonne's account in the book, Sarkodie initially suggested the term!nation, a decision she disagreed with. However, she ultimately proceeded with it.
Related: Rema's 'Calm Down' becomes most played song on US Radio
This revelation has sparked curiosity among Ghanaians, as they question why Yvonne kept this secret for over 13 years, and whether her timing is deliberate to promote her book, an upcoming movie, or to tarnish Sarkodie's marriage with his wife Tracey out of animosity.
Despite the revelation, Yvonne emphasizes that their relationship was not a serious one. She explains that the incident, which occurred when she was 25 and her acting career was flourishing, disrupted her humanitarian endeavors and other opportunities in Nigeria.
She said in her book that having to terminate the pregnancy was one of the big mistakes she has done and regrets doing it.
In 'I Am Not Yvonne Nelson', the actress gives an account of her struggles as a young woman on a journey to discover herself.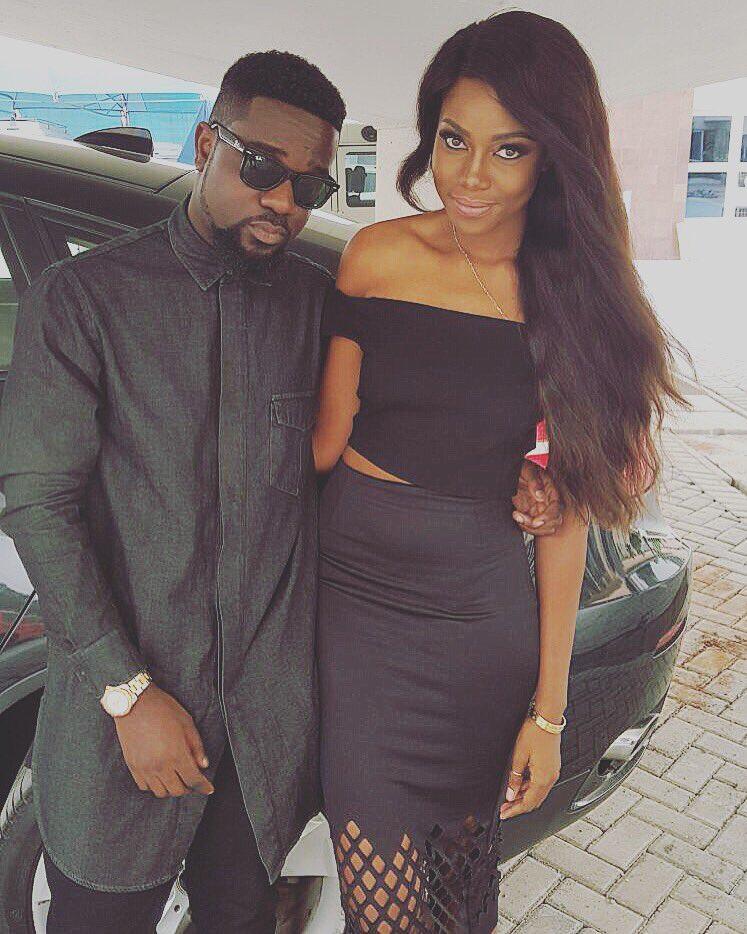 Below reads portions of what she wrote in the book, 'I am not Yvonne Nelson'.
"I had gone for a pregnancy test to confirm what becomes the obvious conclusion for a s3xually active young woman who missed her monthly flow. I was in the company of Karen. And when the test result was ready, I wasn't strong enough to open it. She did and declared the verdict."
"On an ordinary day, I would have laughed out loud and that would trigger a string of jolly conversations and jokes. But this was no laughing matter. It was a grim piece of information that was capable of turning my world upside down.
"I wasn't the only one responsible for the situation, so I called the man whose potent seed had germinated in me. His name is Michael Owusu Addo, a renowned Ghanaian musician who is better known as Sarkodie," she further states in the book.
"At the time, however, the future looked uncertain and his way through the maze of life still appeared too foggy to predict. Success was not guaranteed. He was still living with his mother and was not ready to carry a burden while he was being carried by his mother."
"I wouldn't call what had developed between us a serious relationship. I gravitated toward people in the music industry. For the longest time in my life, music was my getaway from all the unpleasant things life threw at me. So, I liked his talent. We started talking and got close. Closer," she writes.
"Having an abortion is one of the most regrettable mistakes in life. If the clock of time could be rewound to my younger self, I would keep it. But the benefit of hindsight is something not useful because the lessons learned cannot be applied retrospectively," the book captures.
I am not Yvonne Nelson book pdf free download
Well, for those of you out there searching for the complete book to read, Townflex got you covered as we bring it to you through the link below, just a click away from downloading it to your devices.
Download 'I Am Not Yvonne Nelson' Book PDF
People Are Searching for
Did Sarkodie get Yvonne Nelson Pregnant?
Was Yvonne Nelson Pregnant for Sarkodie?
Sarkodie and Yvonne Nelson Pregnancy
Yvonne Nelson Book 'I am not Yvonne Nelson'
I m not yvonne nelson book pdf
I m not yvonne nelson pdf
I m not yvonne nelson pdf download
Yvonne nelson and sarkodie
I am not yvonne nelson free download
I am not yvonne nelson download
Yvonne nelson book pdf free download
For Latest , showbiz, celebrity gist, and gossip stories like this, feel free to visit our Entertainment Page.
Do you enjoy reading from Townflex? Do You Want Notifications From Us On Our Latest Post? If so, click on the Red bell icon below to subscribe to our feed, which will appear in your smartphone's notification after we publish a new article. You may also follow us on Twitter at @Townflexgh, Facebook at Townflex, Telegram at @Townflex, Townflex on Pinterest, Townflex on TikTok, Townflex on YouTube, and Townflex on Google News.