Kenyan authorities have arrested a second pastor, Ezekiel Ombok Odero, on charges related to the mass killing of his followers.
Odero is the pastor of the New Life Prayer Church in Mavueni, Kilifi County. The announcement of the arrest was made by Interior Minister Kithure Kindiki, who did not provide any further details on the allegations against Odero.
The closure of the church was also announced, and over 100 people who were holed up at the premises have been evacuated and will be required to record statements.
Odero is known for touting miracle healing for the sick, selling packaged water, and handkerchiefs at 100 Kenyan shillings, which is equivalent to around 70 cents.
Odero's arrest comes as the country is still reeling from the discovery of at least 100 bodies in shallow graves in the Shakahola forest in eastern Kenya. Some were found alive but weak and emaciated. They are believed to be members of the Good News International Church, which is led by Pastor Paul Mackenzie Nthenge.
Nthenge is being investigated for allegedly encouraging his members, including children, to starve themselves to death to gain salvation. This case has sent shockwaves through the country and raised questions about the government's intelligence.
The authorities have vowed to implement tighter regulations on religious bodies and organizations to prevent such incidents from happening again.
This move comes as the country faces a surge in religious organizations, some of which have been accused of taking advantage of their followers.
Kenya has a history of religious-based violence, and the government has been accused of failing to take action against perpetrators.
The arrest of Odero and the closure of his church is a significant step towards holding those responsible accountable for their actions.
The government's decision to regulate religious organizations is a necessary step to prevent the exploitation of vulnerable people.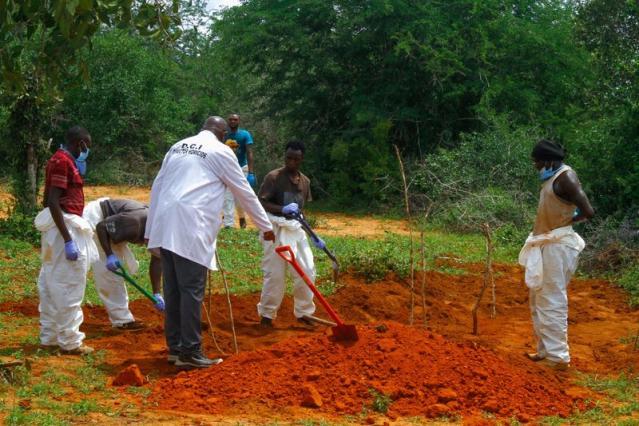 While the majority of religious organizations operate within the law, some take advantage of their followers, leading to tragic outcomes such as the one witnessed in the Shakahola forest.
The Kenyan government must ensure that regulations are put in place to protect the rights and safety of citizens while also respecting the freedom of religion.
The country cannot afford to let such incidents happen again, and those responsible must be held accountable.