In a recent turn of events, dancehall musician, Shatta Wale has responded to rapper Sarkodie's boxing challenge.
Sarkodie had earlier dared Shatta to a celebrity boxing bout at the Ghana Professional Boxing League, with the confident assurance that he could beat him any day.
Shatta Wale, known for his love of business and money, accepted the challenge on the condition that the winner of the bout is awarded a whopping 2 million dollars.
He expressed confidence in his ability to knock out Sarkodie in the ring, stating that he was born for the game.
The exchange of challenge and acceptance was made public through social media posts.
Rapper Ypee had questioned Shatta's preparedness for the bout, to which he responded with a tweet on April 25.
In his tweet, Shatta made it clear that he was ready to take on Sarkodie, and that the prize money was the only condition required to seal the deal.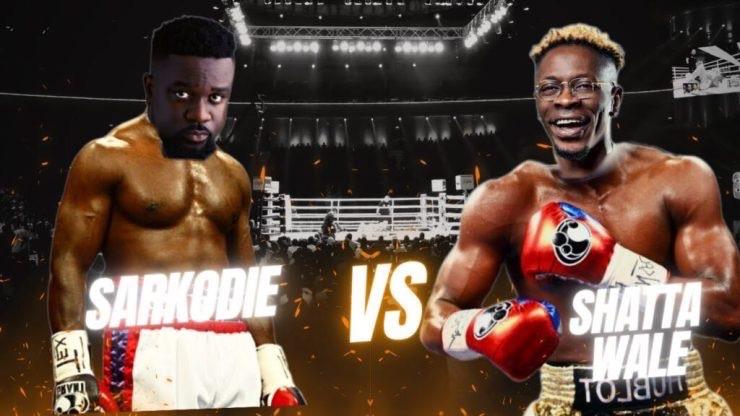 On the other hand, Sarkodie had shown a keen interest in the game, revealing that he loves boxing and would be willing to participate in the bout.
He made this known in an interview with Yaw Ampofo Ankrah, stating that he would be happy to have a fight arranged for him against Shatta Wale.
The challenge and acceptance have caused a buzz on social media, with fans of both musicians showing their support and making their predictions on the outcome of the bout.
Many are eager to see the two stars put their physical abilities to the test in the ring.
It remains to be seen whether the bout will actually take place, and if the prize money will be put up.
However, fans of both musicians can't wait to see what unfolds in the coming weeks.