Is Ghanaian Dancehall recording artiste Shatta Wale having a Kidney Problem? well Ibrah One just announced that he is.
Ibrahim Daouda, popularly known as Ibrah One, who used to be best friends with Shatta Wale has come out to allege that Wale is suffering from a kidney problem.
Most of us see the dancehall recording star, the Shatta Movement boss who is born with his legal name as Charlse Nii Armah Mensah as a well and medically fit persong without even having any feeling that he might he having a kidney problem.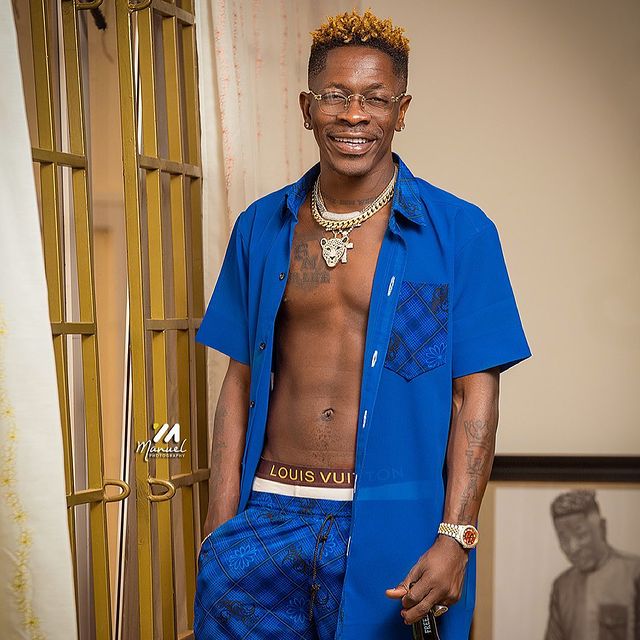 Well it is not clear whether this is true coming from Ibrah One or not.
But what we do know is that, Shattta Wale who announced sometime back said that he will soon be retiring from doing music after releasing his upcoming GOG  (Gift Of God) Album, is currently ofline as he announced his absent from social media which started last week monday and will be returning back soon without giving any reasons.
Also Read: Bobrisky finally removes his male organs, replaced with V@gina (Kpekus)
Ibrah who made this this shocking revelation by taking to his Instagram account said that Wale is having seriuos kidney problems which he has been trying to hide from the public, asking that Ghanaian's and fans of the musical artiste remember him in their prayers.
He posted on his Instagram page; "Shatta Wale is battling with kidney problems, he needs prayers even though he's trying to hide it from the media"
Check out the post below: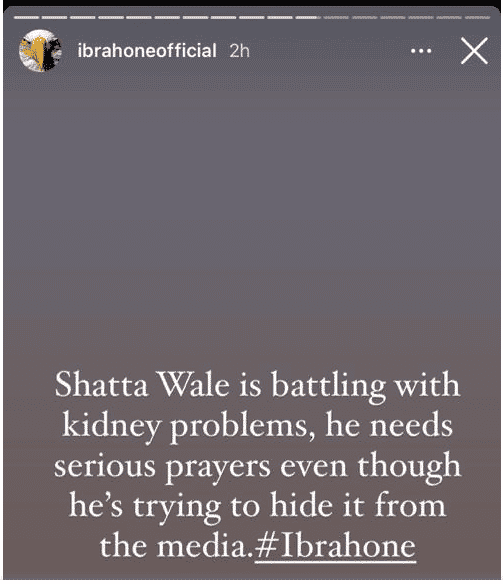 Well, after seeing Ibrah's post about Wale causing stire on social media with major news sites writing about it, we are yet to see a respond to this claims from the camp of Shatta Movement empire as Wale himself has announced he is off social media, we are not sure he will be back now to address this claims by himself.
Stay close as we at Townflex.com promises to serve you guys with more updates regarding this developing story.
I hope you had a nice time going through the above article, subscribe to townflex.com by clicking on the bell icon displaying in the bottom corner to receive our daily post updates first.