Shatta Wale, Wiyaala, and others are set to light up the SummerStage music festival which will be held in Bronx.
The popular dancehall musician and Afro-pop singer Wiyaala are among the singers who happen to be short-listed to grace the festival.
To be honest, this news has brought joy in the hearts of many Ghanaians and a pride to the country as a whole
Interestingly, the highly anticipated SummerStage festival is said to shape on the 13th of August, 2022 in New York, USA.
As a results, Shatta wale' clique, Enoch Kofi Bannerman has joined in to congratulate our stars regarding the happy news.
The 'CEO restless' as he is nicknamed,  iterated how excited he was to be working with the dancehall artist on the SummerStage campaign.
Mr. Enoch Bannerman emphasized that:
"Shatta Wale's influence in the Ghanaian and largely African music industry is quite remarkable."
"Having known him for a while, I am confident his display at SummerStage will make another Stride."
The Executive Artist Director of SummerStage, Erika Elliot made it known in an official release
That:
"New York is the quintessential global city, and the place we have been proud to call home for more than three decades.
"SummerStage bring renowned artists and rising stars from around the world to local neighbourhood parks, presenting distinctly New York genres-salsa, jazz, and hip hop- alongside indie, reggae, afro beat, soul, modern dance, and much more".
"We turn local parks into dynamic and accessible performance spaces. There truly is no better place to experience music than amongst the trees in this iconic spot.
"Come watch legendary artist and also discover emerging stars that would be performing live at the event".
All About The Summer Stage Music Festival
SummerStage is one New York's most beloved art festivals in the world. It presents captivating live performances which come in several genres and categories.
Among such categories are Jazz, salsa, and hip hop- alongside indie, reggae, afro beat, soul, modern dance, and much more.
Over the previous years, the show has brought together some of the world's musicians and is set to continue that legacy in 2022.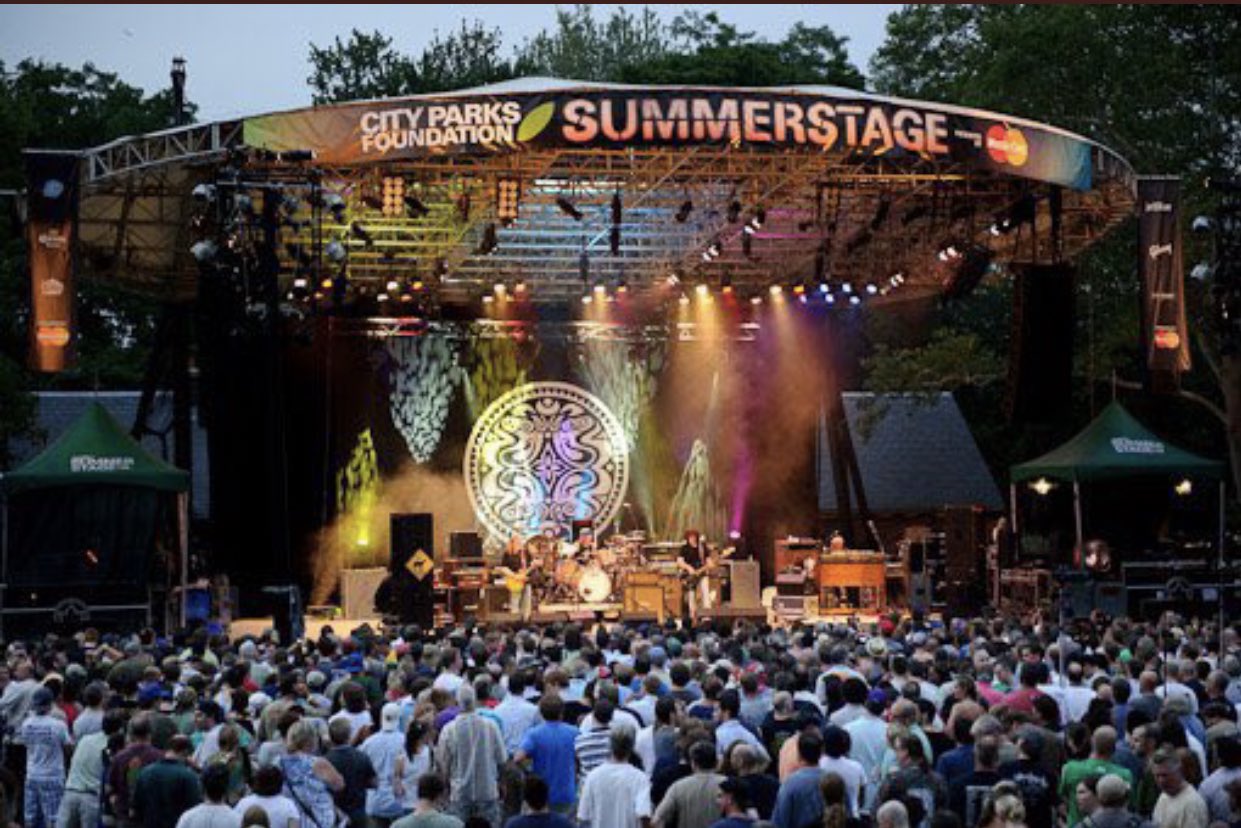 Capital One City Parks Foundation will be the venue hosting this year's maiden edition of SummerStage. From reports gathered by Townflex.com, the event will begin from June all the way to October.
DJ Freshyk and a host of African and international music stars including Shatta Wale and Wiyaala are among the top music icons that will grace the event.
To this effect, we wish them the very best of luck and congratulate them on making mother Ghana proud!
Conclusion
So guys, what are thoughts on Shatta wale and Wiyaala performing on an international stage in New York?
Isn't that a phenomenal achievement and a pride to the Ghana music industry?
So that's all for now but stay tuned as Townflex.com will keep you guys updated on SummerStage events as it unfolds.