Ghana's dancehall recording artiste, Shatta Wale together with his Nigerian brother, Wizkid and Burna Boy have been nominated at BreakTudo Awards 2021.
About BreakTudo Awards
BreakTudo Awards is a Brazilian award show that takes place annually, honoring the year's biggest achievements in music, film, television, and Brazilian internet content.
Voting takes place through the official website and Twitter. It was the first Brazilian award to be conferred on a K-pop group.
BreakTudo Awards was created in 2016 and this year's edition happens to be the 6th edition, scheduled to come off on 21 October 2021.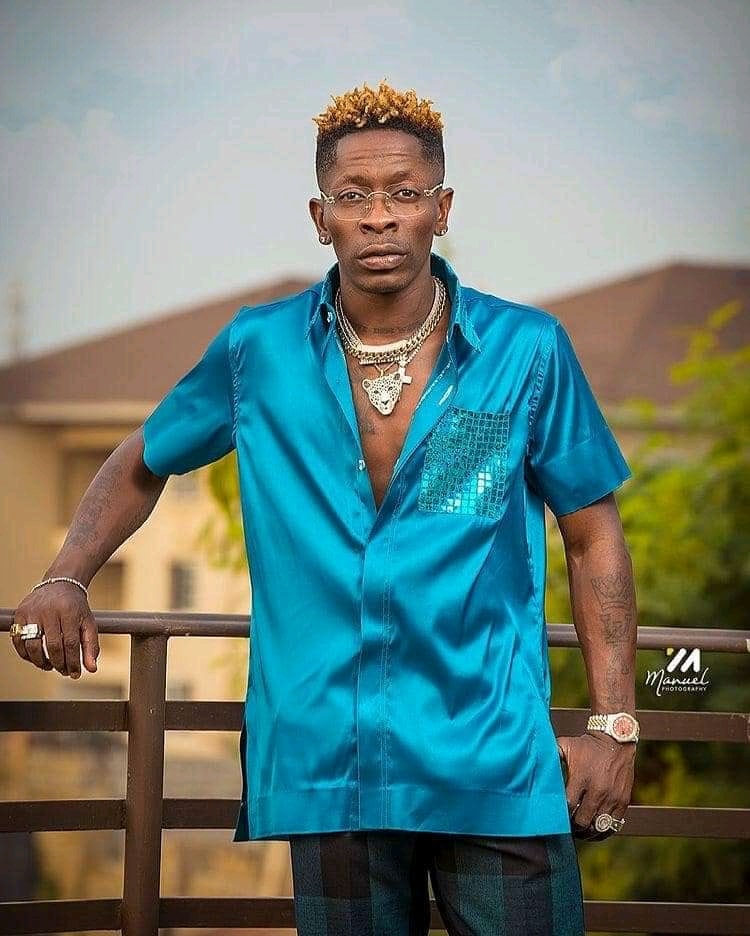 Ghana's dancehall music artiste born with his Legal name as Shatta Wale in last year's edition got nominations as his song with Beyonce, Major Lazer titled "Already" off the Lion King Album grabbed a spot in the best collaboration category.
Well, Shatta Wale is back again this year, 2021, as he gets nominated in the  Global Artist category.
Shatta Wale from Ghana will be competing with the likes of Calum Scott (British singer-songwriter), IU (South Korean singer-songwriter), Machine Gun Kelly (American Rapper), Thalia (Mexican singer), and Troye Sivan (Australian singer-songwriter).
Global Artist 
Calum Scott
IU
Machine Gun Kelly
Thalia
Troye Sivan
Now moving to Nigeria, we have the Grammy Winning artistes, Wizkid and Burna Boy representing their motherland as they bags nominations into the International Collaboration for their Ginger song.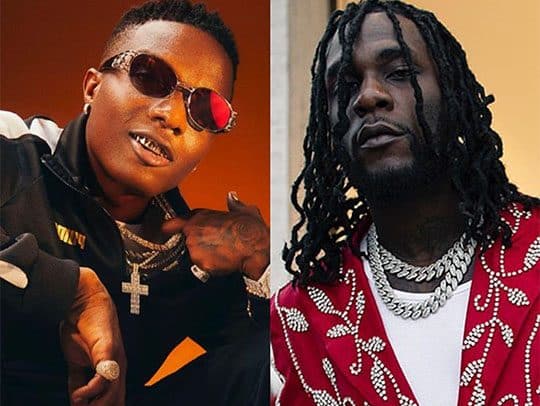 Wizkid and Burna Boy's Ginger song in the 2021 BreakTudo Awards International Collaboration category will be competing with 'Chain My Heart' a song by Topic x Bebe Rexha. 'Kiss Me More' by Doja Cat, SZA. 'La Noche de Anoche' by Bad Bunny, Rosalía, SICKOTOY, Elvana Gjata. and INNA's 'Papa'. 'Stay' by The Kid Laroi, Justin Bieber. 'UN DIA' by J Balvin, Dua Lipa, Bad Bunny, Tainy. as well as 'Wild Side' by Normani, Cardi B.
International Collaboration 
Chain My Heart – Topic x Bebe Rexha
Ginger – WizKid, Burna Boy
Kiss Me More – Doja Cat, SZA
La Noche de Anoche – Bad Bunny, Rosalía
Papa – SICKOTOY, Elvana Gjata, INNA
Stay – The Kid Laroi, Justin Bieber
UN DIA – J Balvin, Dua Lipa, Bad Bunny, Tainy
Wild Side – Normani, Cardi B