Information gathered by Townflex has it that a second-year SHS day female student at the Nsutem Senior High School located in the Abuakwa Nort District of the Eastern region of Ghana has been allegedly stabbed to death.
According to a report by 3news, the lifeless body of lady has been identified as Abigail Asare was found with deep-cut wound on the head in the barbering shop of the boyfriend suspect who is currently on the run.
Per out checks, Townflex got to find out that Abigail's boyfriend who is a Nigerian, goes by the name Emeka.
The body of the teen second-year student, Abigail Asare has however been deposited at the Kyebi Government Hospital for preservation as the law enforcement team (Eastern Police) embarks on investigation. Some claims the whole issue was centered on facts that Abigail cheated on Emeka, her boyfried.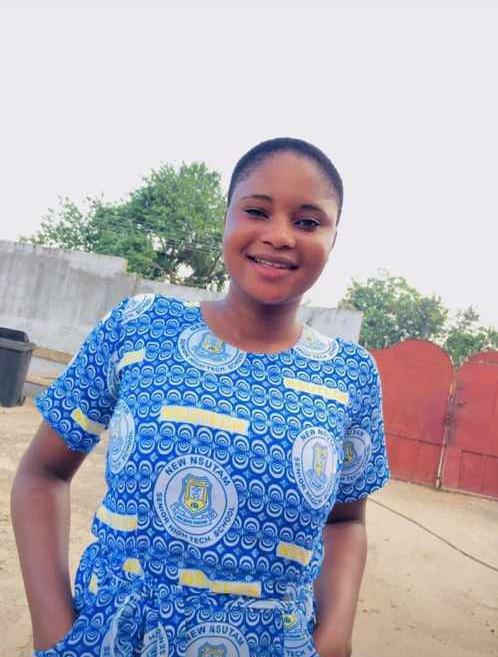 Senior high Schools in the Eastern region are currently on mid-term break since Thursday, June 1, 2023.
Residents were left in shock after finding the lifeless body of the teen student in the barbering shop on Friday, June 2, 2023.
Management of the Nsutem Senior High School declined to comment on the incident according to 3news.
Watch short video of the scene below, be advised: Viewer discretion is advised.
For stories and trending like this, visit our World News page
Do you enjoy reading from Townflex? Do You Want Notifications From Us On Our Latest Post? If so, click on the Red bell icon below to subscribe to our feed, which will appear in your smartphone's notification after we publish a new article. You may also follow us on Twitter at @Townflexgh, Facebook at Townflex, Telegram at @Townflex, Townflex on Pinterest, Townflex on TikTok, Townflex on YouTube, and Townflex on Google News.