Award-winning Nigerian singer, Simi has taken to Twitter to speak up about the challenges female entertainers face in the music industry.
A talent manger @iamNdidi had taken to the micro blogging platform to rant about how difficult it is to work with female artistes.
"Some female artistes can stress you. You'll be planning and making moves for the artiste, from nowhere, one bros will bring 'ring', end of career". he tweeted.

See This:
Simi who claimed to have been triggered by Ndidi's post, in a lengthy Twitter thread detailed the challenges female artiste encounter in the industry. According to her, the female entertainers are constantly pitted against each other and can hardly get away with the kind of things men in the industry get away with.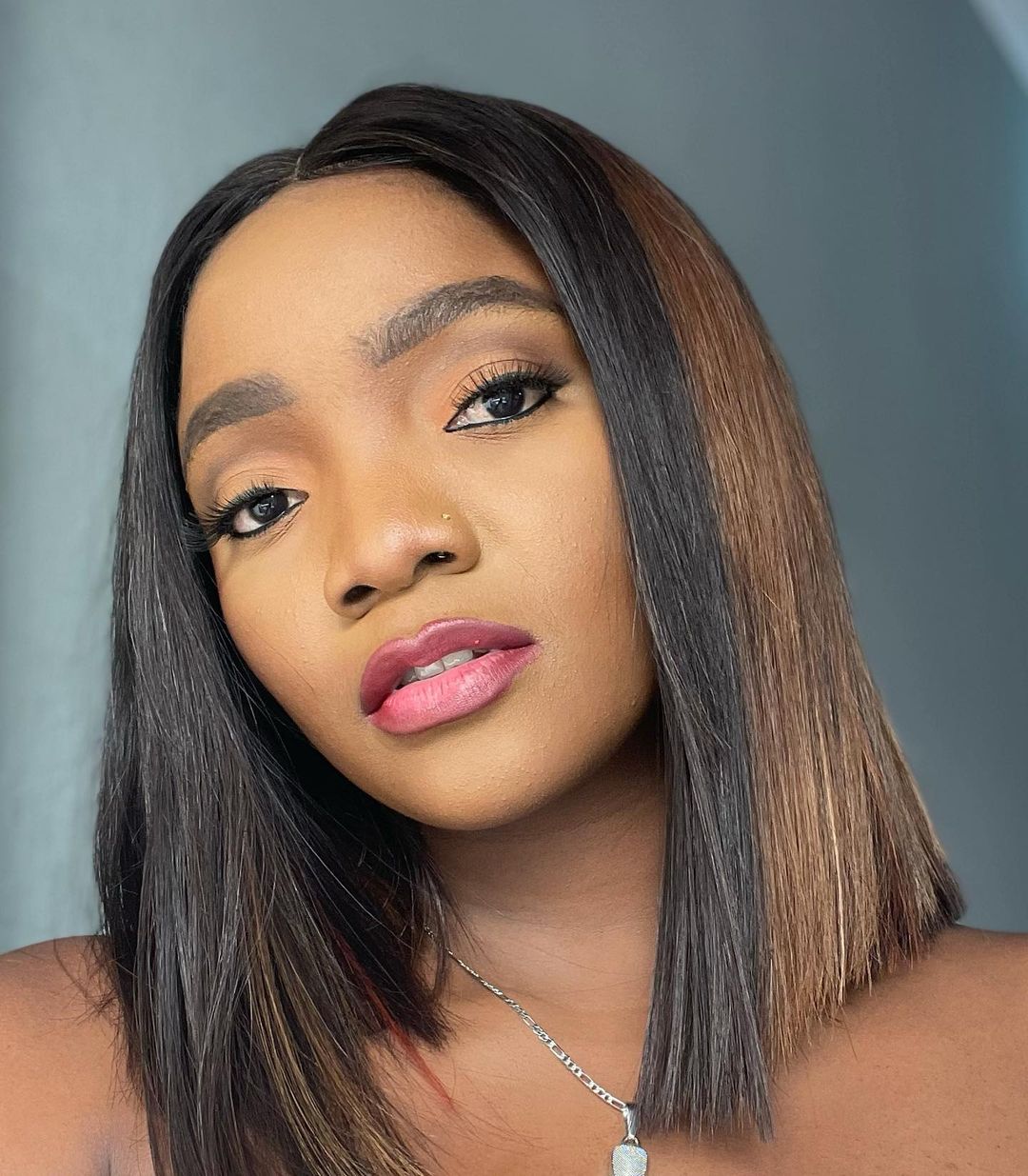 Speaking further, Simi noted that when a woman in the industry stands up for herself, she's tagged "difficult".
In her words,
Woman dey try sha. Tbh some of the things I've experienced – specifically as a woman – in this industry. Lol. They will try to pit you against other women. Try to redefine ur value. Try to get in your head and remodel your self esteem. And I have even had it easier than many…

Ati executive oh. Ati audience oh. It comes from all the sides. That's why I fuck with any woman that is winning in this industry – because hurdle is much dear. Women can hardly get away with the kinds of things many men in the same industry get away with on a regular.

When a woman complains about the shit she's experiencing, I see many people saying "what about so and so" does she have 2 heads. To me, that's unfortunate, because everybody's experience is different. Your truth cannot invalidate someone else's.

For every woman that is making it, there are tons of women that have been broken. If u stand up for urself, "she's difficult". If u're not a pushover, "she's proud". If u take time for urself, "she's lazy." If u ask for what you deserve, "she's greedy". Well, fuck you then.

Have you ever settled down to think that a woman that might seem difficult because she's the only one on her side, so she has to play all these roles? Fighting family, fighting industry, fighting stereotypes

And if you're here to say "men also go through it." It's true. Nobody is dragging suffering with you. I know some men have it hard, but I ain't never seen a mediocre female artist make it! etc.

Ladies trying to get ahead in this industry – be careful the fucks u give, cos many don't care about u as much as they care about using u. Protect yourself. When it's you vs the industry, put urself first. Make sure ur material is great and don't ever stop standing up for urself!".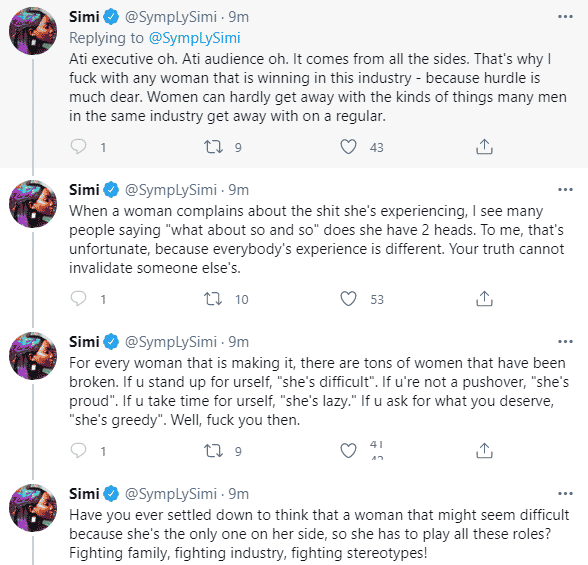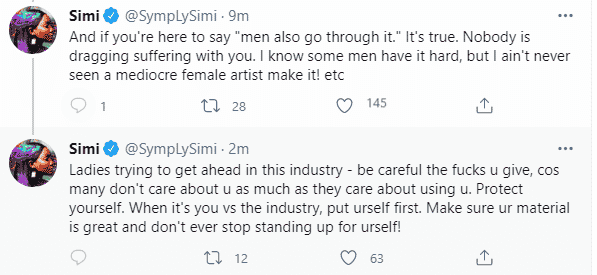 I hope you had a nice time going through the above article, subscribe to townflex.com by clicking on the bell icon 🔔 displaying in the bottom corner to receive our daily post updates first.