Cameroonian-born singer, entrepreneur, and fashion designer, born Reprudencia Sonkey, known professionally as Dencia, has added her voice to the ongoing protest in Nigeria to "ENDSARS.
Many Nigerians are in their current state are very furious as they battle with police brutality, currently one of the trending topics on social media and making headlines in/on all major blogs and news channels, as they protest and call it to stop with a protest dubbed "ENDSARS".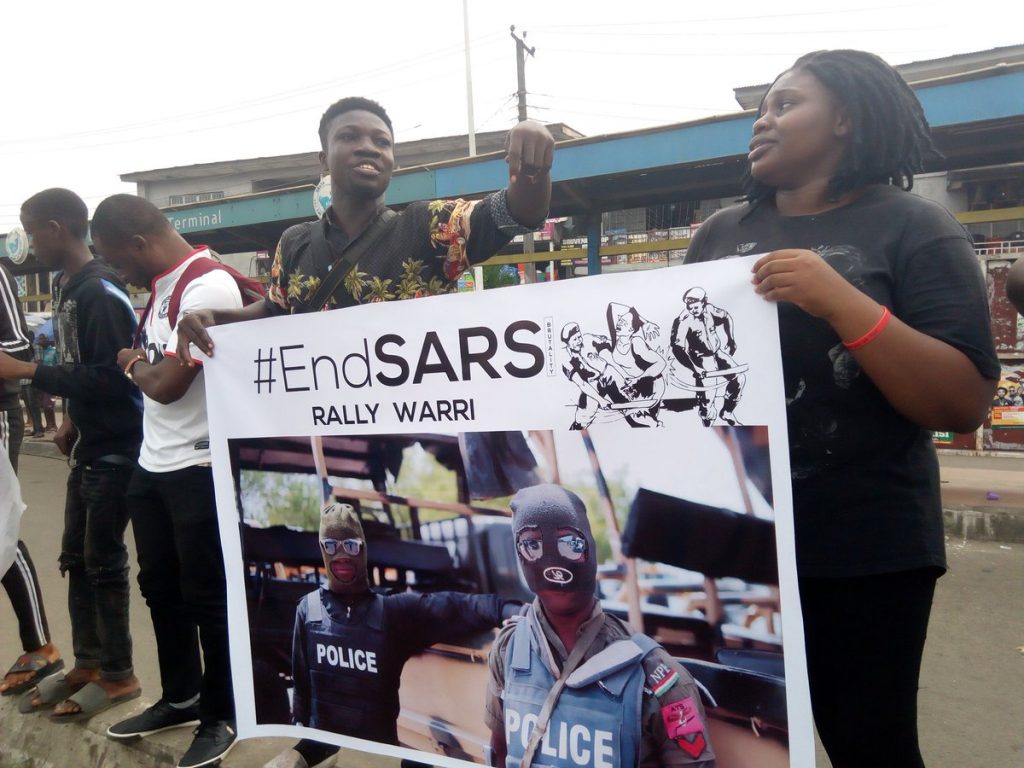 The singer has taken to her social media platforms where she added her voice to the ongoing demo saying that persons involved in the #EndSARS protest are embarking on a suicidal mission.
She said that by referring to the fact that the so-called celebrities who were championing that ordinary Nigerians com out in their number to join them embark on their protest, a quest to speak against the police brutality in the country, sometimes even do not show up when the rally is ongoing and in some cases too, they might show up in the company of their security teams/bodyguards to protect them should in case something bad is about to happen, leaving the ordinary protestors (citizens) who have no money or insurance put their lives in front but can't protect themselves from the Police force in case of any eventuality.
She advised the citizens rather should focus on building their lives, their families, and loved ones, and also to stop listening to outside noise, so to stay safe and to avoid doing / something happening that they might regret later on. See her post below and watch video of Nigerian mothers ho hit the street to protest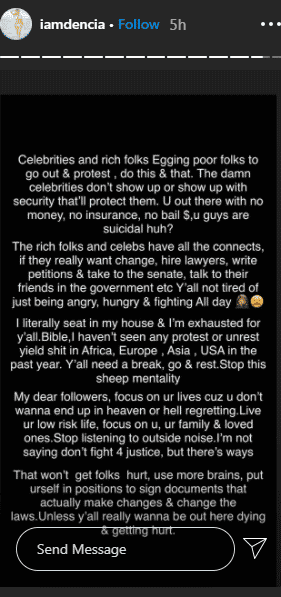 #EndSARS: Nigerian mother's come out in their numbers to protest, speak again police brutality 👉 https://t.co/l2cNcsASdz#townflex #EndSarsNow @townflexgh#EndPoliceBrutality #OndoDecides2020 #accra #ghana #nigeria #ReformTheNigerianPolice #ShutItAllDownNamibia #BuhariResign pic.twitter.com/kvMHP3pdCO

— Stermy (@Stermygh) October 10, 2020
I hope you had a nice time going through the above article, subscribe to townflex.com by clicking on the bell icon? displaying in the bottom corner to receive our daily post updates first.