New information gathered by Townflex has it that the office of the Special Prosecutor (OSP) has frozen all assets belonging to the late Forestry Commission boss, Kwadwo Owusu Afriyie aka Sir John.
It would be recalled that Sir John has been in the trends for some time now topping social media trends following a leaked document showing he owns part of the Achimota Forest, the Sakumono Ramsar site, and other gargantuan properties which he includes in his will to be given to his family members.
The document or Will of the late forestry CEO found its way and leaked onto the internet space on Sunday, May 22, 2022, which got everyone talking.
This drew the attention of the Special Prosecutor's Office as they released a press statement last week that they are carrying out investigations into the matter for justice to be served.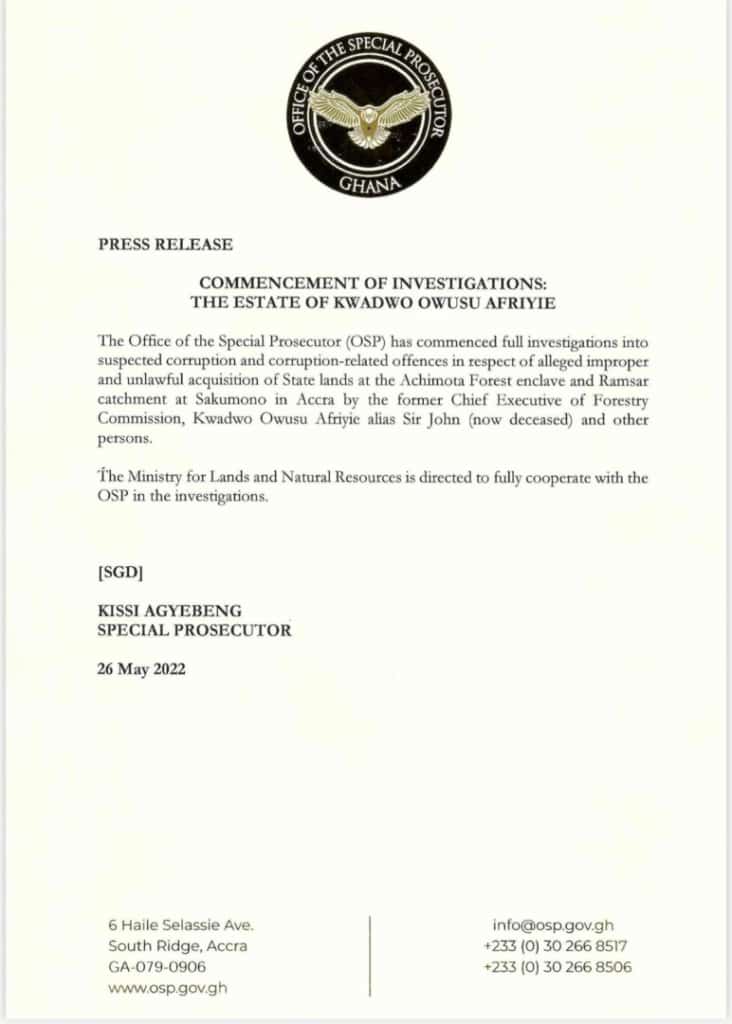 According to recent reports, after last week's statement, the office of the Special Prosecutor has gone ahead to freeze all assets belonging to the late Sir John, including all his banks
Click On the Red-Bell icon displayed at the right bottom corner of your reading screen to be the first person to get the latest news updates sent directly to your smartphone's notification.