Former Ghana Black Star team captain, Stephen Leroy Appiah has snubbed his friend Asamoah Gyan in his list of top 5 Ghanaian Black Star players.
Asamoah Gyan and Appiah were very good on the field and they really did play well together in their playing days for the senior national team. they were both in the play with their collective effort which qualified Ghana to its first-ever World Cup tournament in 2006 and three times in a row from the first time.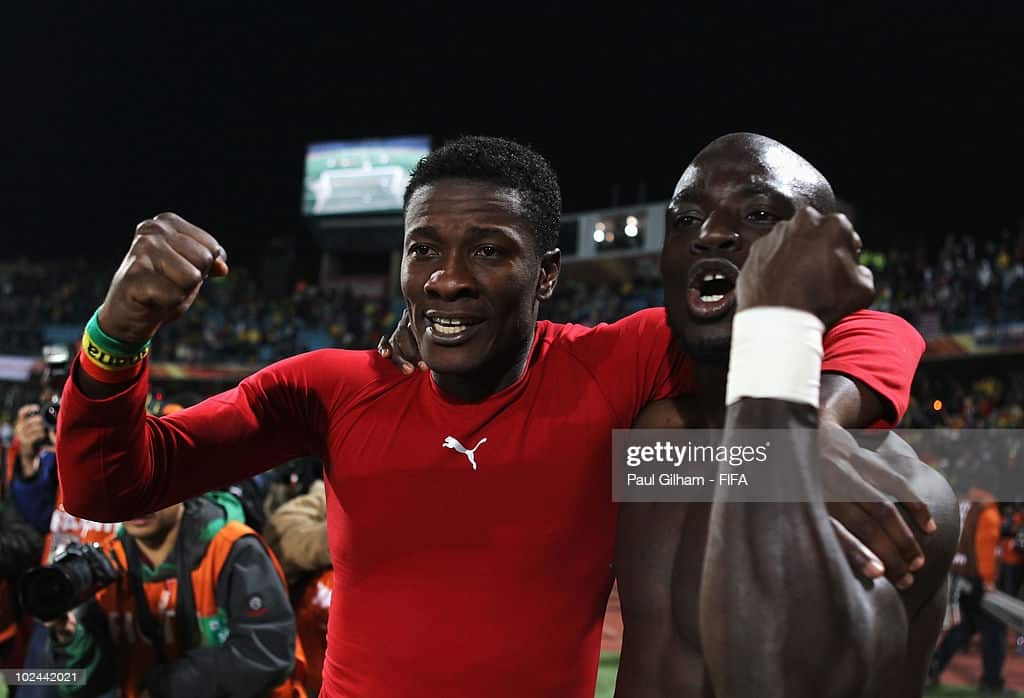 Anyways, Stephen Appiah couldn't list Asamoah Gyan in his list of top players who played for Ghana from 1992-2021.
Appiah's list of top players came about as a reply to a post made by sports betting company, Betway which he happens to be an ambassador to.
It took a lot of Ghanaians as a shoch as he snubbed Asamoah Gyan, who is currently Ghana's all-time top scorer.
1. Stephen Appiah 😎
2. Abedi Pele
3. Tony Yeboah
4. Michael Essien
5. Richard Kingson https://t.co/xyE85ebgEM

— Stephen Appiah (@StephenAppiah) May 10, 2021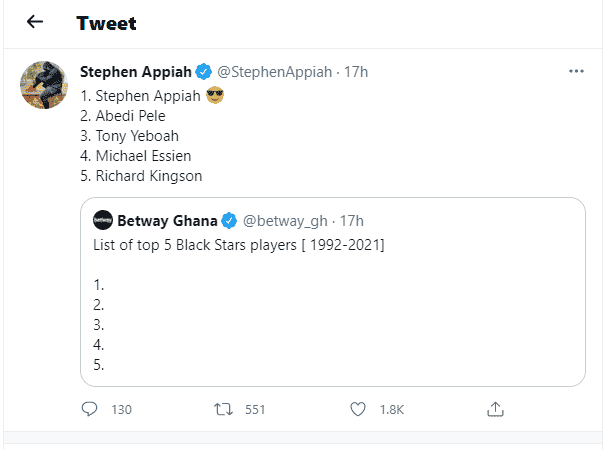 Appiah's response to Betways question brought about mixed reactions as some football lovers jump on him to bash him for choosing Richard Kingston over Asamoah Gyan.

I hope you had a nice time going through the above article, subscribe to townflex.com by clicking on the bell icon displaying in the bottom corner to receive our daily post updates first.

var zbPregResult = '0';