Ghanaian reggae/dancehall recording star, Livingstone Etse Satekla aka Stonebwoy of the Bhimantion Camp dishes out a new music titled "Outside".
This new music saw the Bhimnation president go hard on the Ghana Government, WordOfGAD (Word Of GAD).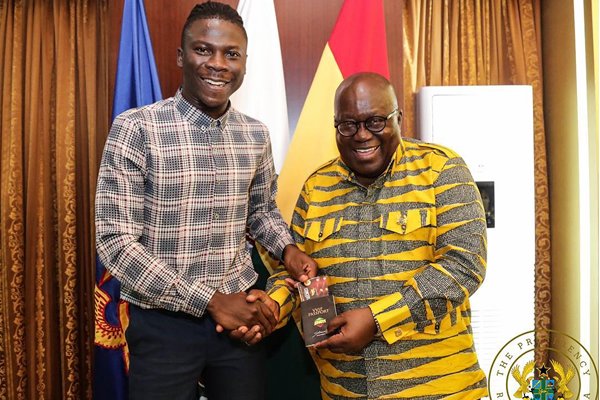 This happens to be his song to help in the fight of the ongoing issues facing the nation, as you already know about the trending #FixTheCountry (Fix The Country) trends on social media.
In Stonebwoy Outside mp3, he asked our leaders to stop the selfish acts, the greedy lifestyle, and try to fix the problems we the citizens are facing in the country.
In other news, Ghanaian rapper, Dadie Opanka has also released a new song that has a message going out to the government regarding the current states and happenings in the country.
Opanka's message to Akufo-Addo's office highlighted a lot of important things which need to be looked at, things including the unemployment rate in Ghana by urging the government to create more jobs for the youths of the country amongst other things, Read More on his message to Akufo-Addo Here.
I hope you had a nice time going through the above article, subscribe to townflex.com by clicking on the bell icon displaying in the bottom corner to receive our daily post updates first.