Latest Entertainment News, America (Townfle) – American singer-songwriter Taylor Swift officially becomes a billionaire.
She achieved this thanks to her incredibly successful tour and movie, which made a whopping $96 million in the United States and Canada. This movie also set a record as the highest-grossing concert film for an opening weekend, according to AMC.
A recent report from Bloomberg confirms that Taylor Swift is now part of the billionaires' club. She's one of the very few musicians to reach a net worth of $1 billion.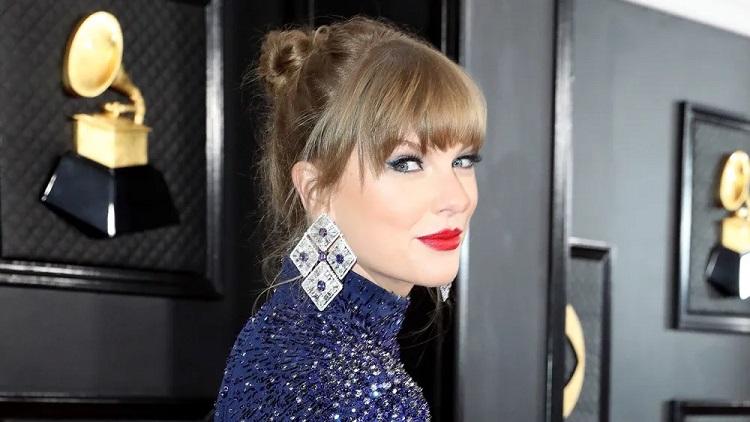 This year, Taylor Swift has been everywhere, with her tour, re-released albums, and a blockbuster film. All of this has boosted her total wealth to a remarkable $1.1 billion.
Bloomberg called its analysis "conservative", based only on "assets and earnings that could be confirmed or traced from publicly disclosed figures".
Related: Taylor Swift – Suburban Legends Lyrics (Taylor's Version) (From The Vault)
Rihanna, for instance, became a billionaire in 2021 after launching Fenty, according to Forbes, while Beyonce and Jay Z reached the milestone in 2017 but also had stakes in a variety of business ventures.
Well, Bloomberg's analyses estimated the value of Taylor Swift's five homes (real estate), earnings from music sales, streaming deals, concert tickets, and merchandise, as well as the value of her music catalog.
The calculation took into account the estimated value of her real estate (five homes) worth $110m and her music catalog worth $400m (for music released since 2019), some of which she has reclaimed through an elaborate and highly public process of re-recording; earnings from streaming deals worth $120m (from YouTube and Spotify), music sales earned her $80m, concert tickets and merchandise landed her $370m; and the impact of income tax,
Related: Taylor Swift – Is It Over Now? Lyrics (Taylor's Version) (From The Vault)
Swift's rise to billionaire status is a testament to her incredible success in the music industry. She has sold over 200 million records worldwide and won numerous awards, including 12 Grammy Awards. She is also one of the most popular artists on social media, with over 230 million followers on Instagram alone.
Swift is one of the few artists who has been able to successfully transition to the new streaming era. She has done this by maintaining a strong connection with her fans and by releasing high-quality music on a regular basis.
Visit our Latest Entertainment News Page for the latest updates on Showbiz, Celebrity Gossip