Popular Nigerian Broadcast Journalist and Media Personality, Sandra Sopuluchukwu Ezekwesili has aired controversial opinion regarding the death of TB Joshua.
The host of the drive time News and Current Affairs radio show, "Hard Facts" on Nigeria Info 99.3FM in Lagos, Nigeria took to Twitter saying that the the late Prophet has caused a lot of harm than good with his teachings.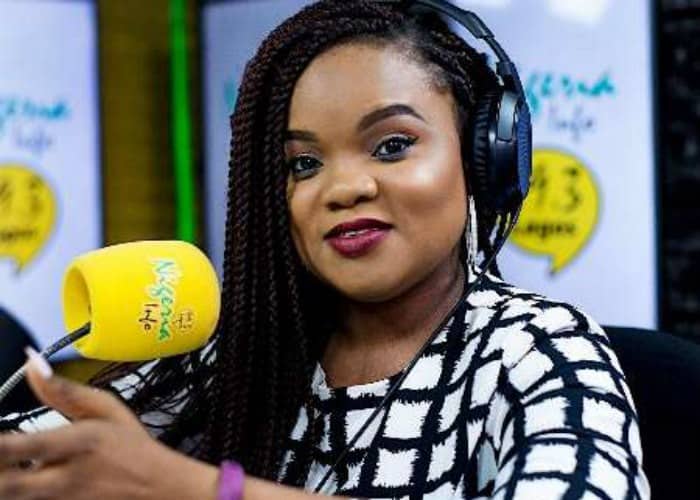 Popular Nigerian Evangelist, Temitope Balogun Joshua, commonly referred to as T. B. Joshua, has been confirmed dead. According to reports, the prophet died in Lagos on Saturday evening, May 5th, 2021 shortly after concluding a program at his church.
He was Nigerian charismatic pastor, televangelist and philanthropist who also leaded and founded Synagogue, Church of All Nations, a Christian megachurch that runs the Emmanuel TV television station from Lagos.
Taken to Twitter to air her opinion, Sandra Ezekwesili described the late man of God as an irresponsible as a leader, added that he did not walk in the footsteps of Christ and his ministry was toxic and exploitative.
She also added that she had nothing good to say about him whole he was still alive and that she is no hippocrate to say good things about him just because he is no more.
"TB Joshua was reportedly ill and went to the hospital.

Did he teach his numerous followers to try hospitals and not abandon their medication for his holy water and anointing oil?

His ministry did a lot of damage.

Any conversation that doesn't include that, is dishonest."

"I said what i said. Man was irresponsible as a leader, did not walk in the footsteps of Christ and his ministry was toxic and exploitative.

Death doesn't erase that.

I had nothing good to say about him while he lived, i won't start now because he is dead."

"A person's philanthropy doesn't beatify them. Pablo Escobar was one of Colombia's greatest Philanthropists while also ordering the murders of maybe thousands of innocents (witnesses, judges) and running a cocaine trafficking operation."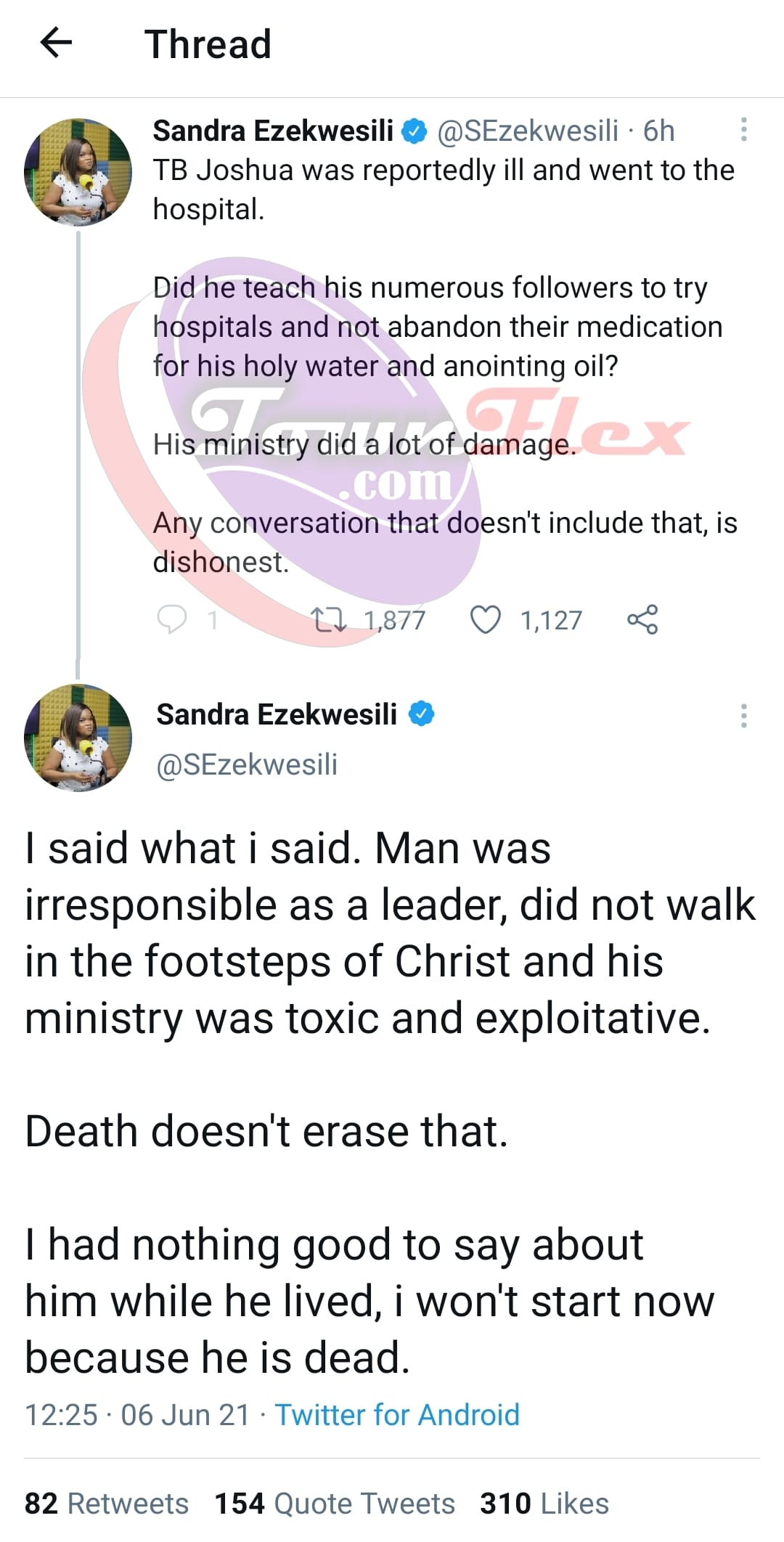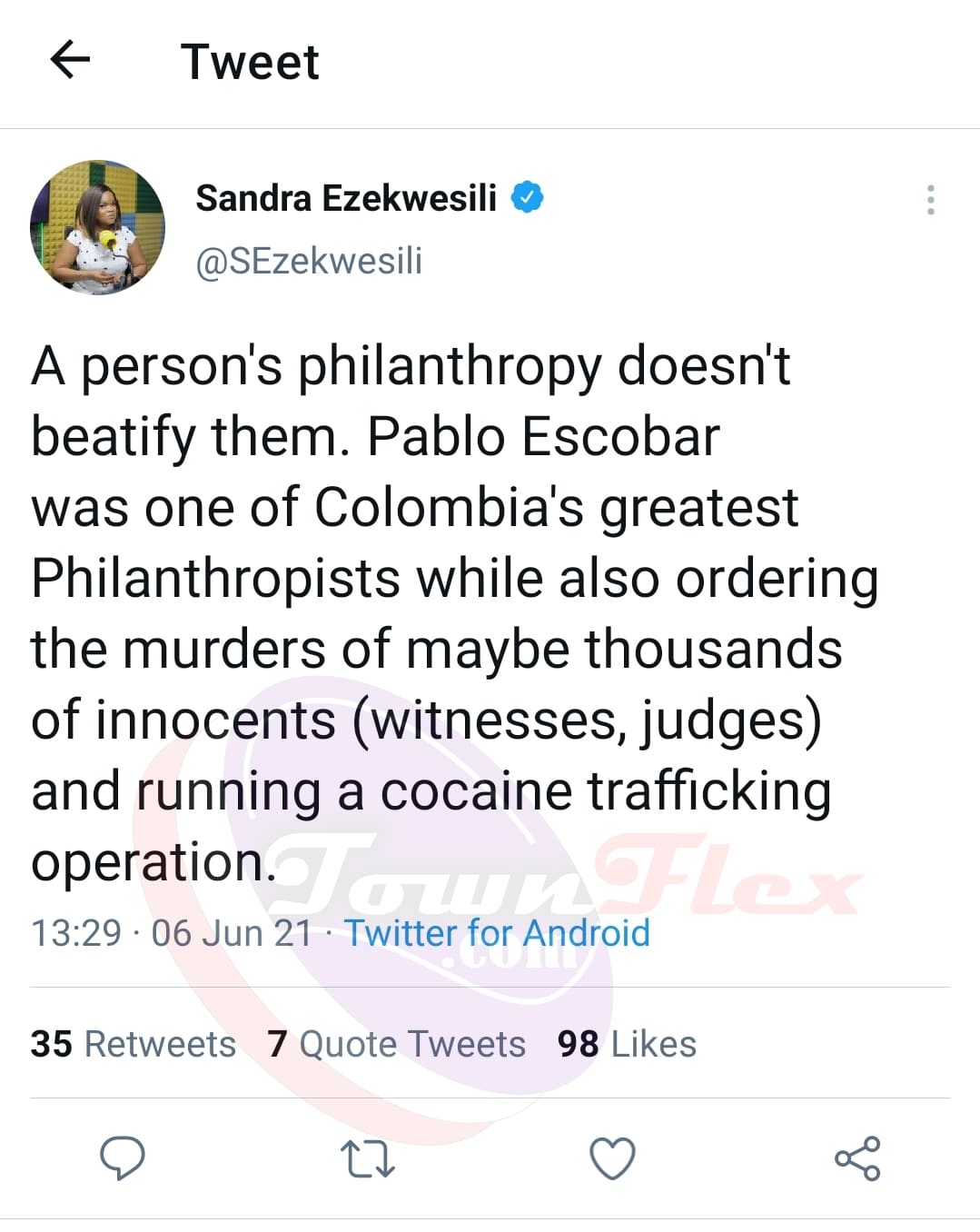 Also Read: