The midfielder has talked about his Real Madrid and France teammate Karim Benzema, who has come under fire for skipping several club matches in the run-up to the World Cup.
Tchouameni has defended Benzema, however, after the striker was criticized for skipping several matches for his club.
Benzema was charged with putting his country's needs ahead of those of his club, but Tchouameni has maintained that the No. 9 was actually hurt.
"He is used to criticism and if he didn't play the last few matches then it's because he wasn't 100 percent," Tchouameni said of his club teammate and captain.
"He is calm and understands his body well."
"He knows that he'll be able to help the team when he's ready."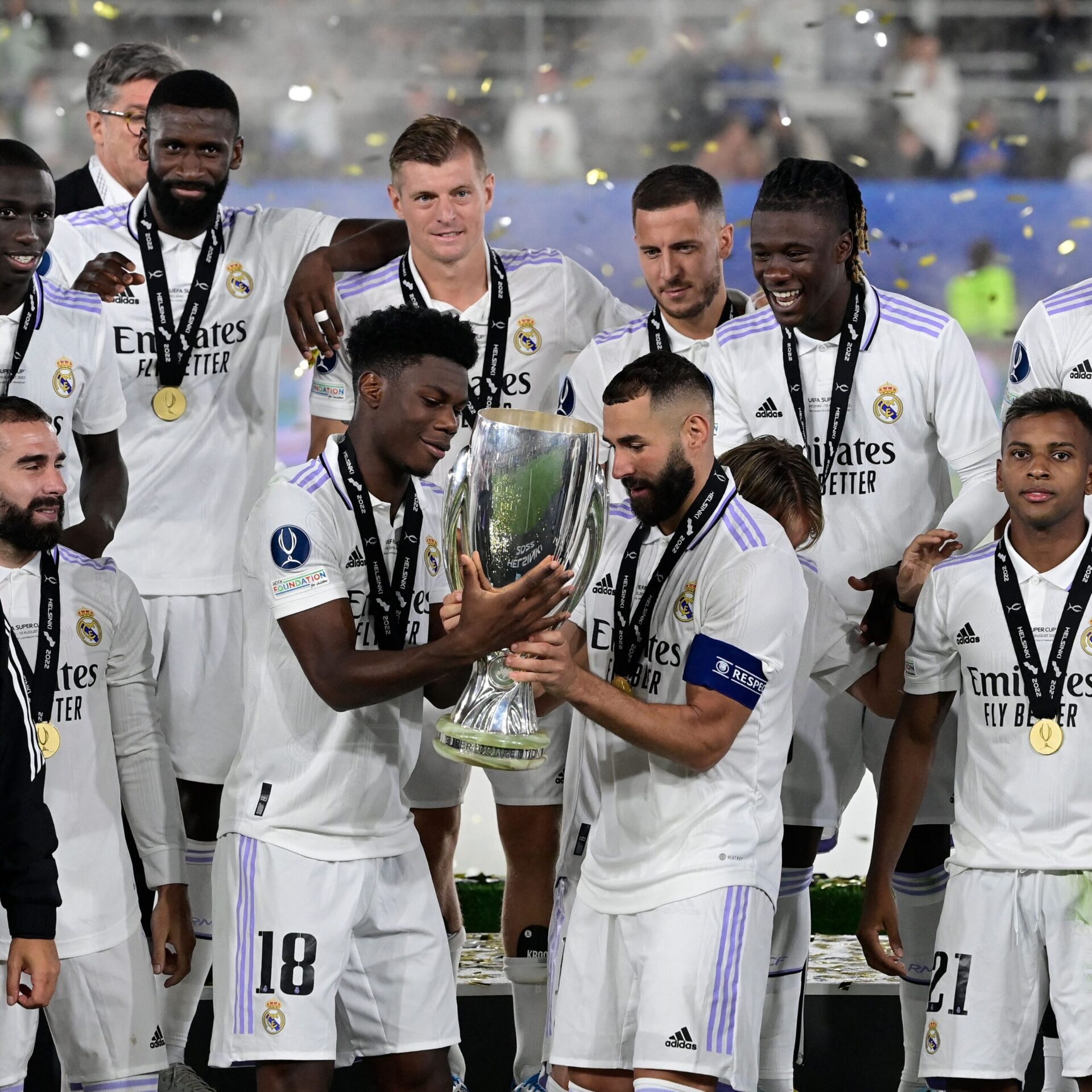 "Karim is the best player in the world and has demonstrated this for some time. It's a pleasure to play in his team."
Tchouameni provides an early World Cup preview.
Tchouameni aims to help Les Bleus win a second straight World Cup as this will be his first World Cup experience.
"It's going to be a great World Cup," he said.
Tchouameni discussing his development, in his opinion, during the course of his brief tenure with France.
"Maybe I wasn't at my best in the Nations League and there can be no excuses for that, even if I still have a lot to learn."
"I need to be more consistent and I have no problem admitting that.
"The fact I have been playing for Real Madrid has given me more confidence for this World Cup.
"I have learned a lot from my teammates and from Carlo Ancelotti."
Also read:
Cristiano Ronaldo: Manchester United begin legal moves to sack Ronaldo
Click On the Red-Bell icon displayed at the right bottom corner of your reading screen to be the first person to get the latest news updates sent directly to your smartphone's notification.