Tina Turner, the 'Queen of Rock 'n' Roll' has been confirmed dead.
The news of her death was announced in a statement released by her family on Wenesday.
According to information gathered from the released statement, Turner died on Wednesday (May 24, 2023) at age 83, she passed away after a long illness in her home in Küsnacht near Zurich, Switzerland.
'Tina Turner, the "Queen of Rock'n Roll" has died peacefully today at the age of 83 after a long illness in her home in Kusnacht near Zurich, Switzerland. With her, the world loses a music legend and a role model.' the statement read.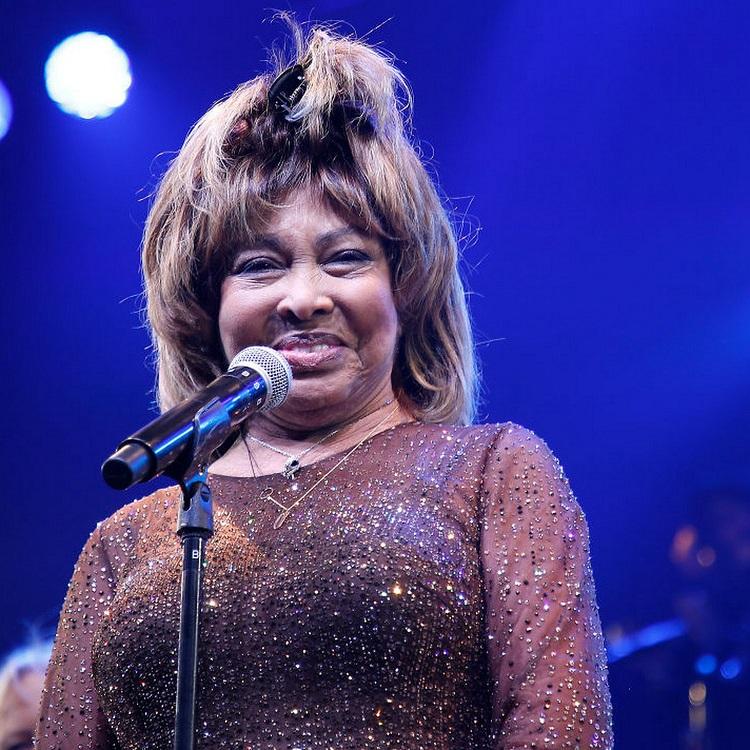 A statement from Tina's reps confirming her death reads, "It is with great sadness that we announce the passing of Tina Turner. With her music and her boundless passion for life, she enchanted millions of fans around the world and inspired the stars of tomorrow."
"Today we say goodbye to a dear friend who leaves us all her greatest work: her music. All our heartfelt compassion goes out to her family. Tina, we will miss you dearly." the statement ended.
Roger Davies, who served as Turner's manager for 30 years, led tributes, penning: 'Tina was a unique and remarkable force of nature with her strength, incredible energy and immense talent.
'From the first day I met her in 1980, she believed in herself completely when few others did at that time.
'It was a privilege and an honour to have been a close friend as well as her manager for more than 30 years. I will miss her deeply.'
Know About Tina Turner
Tina Turner, born with her legal name Anna Mae Bullock on November 26, 1939, was an iconic American singer, songwriter, and actress. She was best known for her powerful voice, electrifying performances, and a career that spanned several decades. Tina Turner's life was filled with challenges, triumphs, and a remarkable musical journey.
In her early life, Tina Turner was born and raised in Nutbush, Tennessee, in a small rural community. She was the youngest daughter of Zelma and Floyd Richard Bullock. Tina's parents separated when she was just a young child, and she, along with her sister Alline, were primarily raised by their grandmother. Despite the hardships they faced, Tina found solace in music and began singing in the church choir.
During her musical career, Tina Turner rose to prominence as a member of the Ike & Tina Turner Revue, a popular R&B and soul group formed with her then-husband, Ike Turner. The duo achieved great success in the 1960s and 1970s with hits like "River Deep – Mountain High" and "Proud Mary." However, Tina endured an abusive relationship with Ike, leading to their separation in 1976 and subsequent divorce in 1978.
After her divorce, Tina embarked on a solo career and achieved even greater success. Her 1984 album, "Private Dancer," catapulted her to international stardom. It included hits such as "What's Love Got to Do with It" and "Better Be Good to Me," which earned her multiple Grammy Awards. Tina's captivating performances and soulful voice mesmerized audiences around the world.
Throughout her life, Tina Turner faced personal challenges and triumphed over adversity. She remarried in 2013 to Erwin Bach, a German music executive, and found happiness in her later years.
Tina Turner's contributions to music and her powerful stage presence have left an indelible mark on the entertainment industry. Her story of resilience, talent, and overcoming obstacles continues to inspire people around the world.
Tina Turner Cause Of Death
What caused the death of the singer has finally been revealed. The actual cause of death of the late legendary singer, Tina Turner is out now, the singer died of 'Natural Causees'.
Tina Turner Husband & Children
Husband: Tina Turner previously married Ike Turner from 1962 to 1978, but divorced, she is currently married to Erwin Bach, and they got married in 2013.
Children: Tina Turner has four children who are Ronnie Turner, Raymond Craig Turner, Ike Turner Jr, and Michael Turner.
Tina Turner Net Worth
New findings, Tina Turner, husband Erwin Bach bought $76M home in Switzerland less than 2 years before her death. According to Celebrity Net Worth, Tina Turner had a net worth of £201 million or $250 million.
For Latest stories like this, feel free to visit our Entertainment Page.
Do you enjoy reading from Townflex? Do You Want Notifications From Us On Our Latest Post? If so, click on the Red bell icon below to subscribe to our feed, which will appear in your smartphone's notification after we publish a new article. You may also follow us on Twitter at @Townflexgh, Facebook at Townflex, Telegram at @Townflex, Townflex on Pinterest, Townflex on TikTok, Townflex on YouTube, and Townflex on Google News.
Tina Turner