Simeone in a press conference this weekend.
Diego Simeone has discussed his side's prospects ahead of their final game of the season against Real Valladolid this weekend.
A win for Atletico Madrid would see them crowned LaLiga Santander champions, it will be the Argentine's second title in charge of Los Rojiblancos.
However, Atletico Madrid win this weekend means Real Valladolid will be relegated. Real Valladolid need to win to have a chance of avoiding relegation.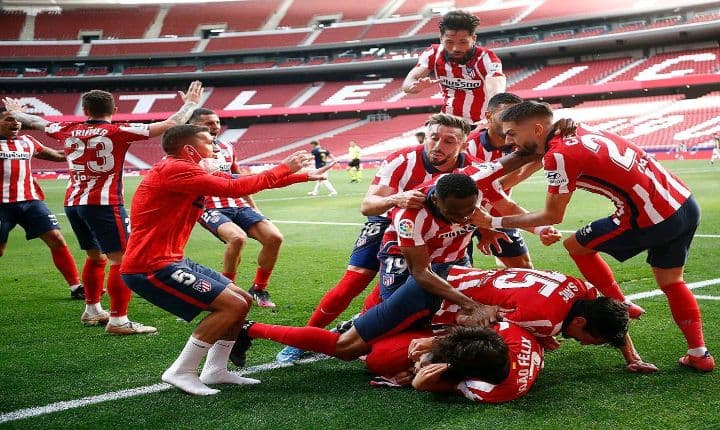 "We've been working and focusing on the Real Valladolid match," Diego Simeone said when asked about their mental state.
"They need to get something out of the game too and we'll try to play the match in such a way that we can hurt them.
"Their needs are different, but just as important. Both teams will give everything in this match."
The coach wasn't giving anything when asked about the starting line-up for their clash.
"We'll see how the players are tomorrow and then we'll make a decision," Diego Simeone said.
"We want to respond like we have in the last games. That's what we're looking for tomorrow."
With Real Madrid's game taking place at the same time, Simeone was also asked if he'll be following events from Valdebebas.
"As has been the case all season, we'll try to focus on what we have to do," he replied.
Atletico Madrid's full squad for the Final Clash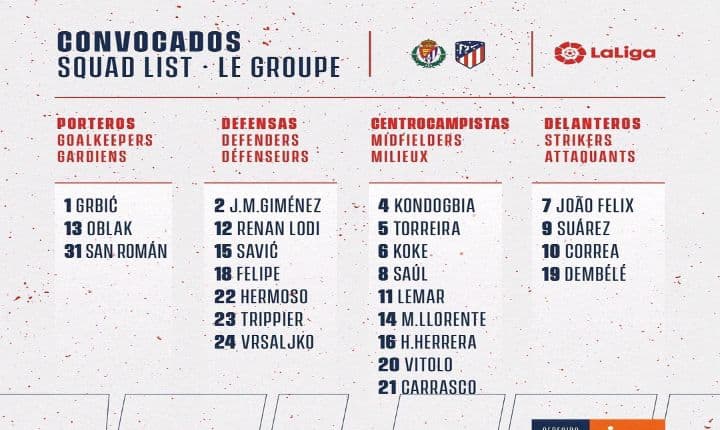 Also Read: Former Barcelona goalkeeper has passed away at the age of 46
I hope you had a nice time going through the above article, subscribe to townflex.com by clicking on the bell icon displaying in the bottom corner to receive our daily post updates first.