Chelsea's takeover process has finally been completed and as most of you are aware Chelsea is now owned by Todd Boehly meaning the era of the clubs' former owner, Roman Abramovich is now over.
Boehly and his Clearlake Capital consortium officially completed the takeover in a deal worth $5.25 billion (£4.25 billion) on Monday, May 30, making Chelsea as at the time of this post the most expensive team transaction in professional sports.
This very post is poised at educating you guys on who the American billionaire, Todd Boehly is, his net worth, biography, earlier life, and other businesses he owns.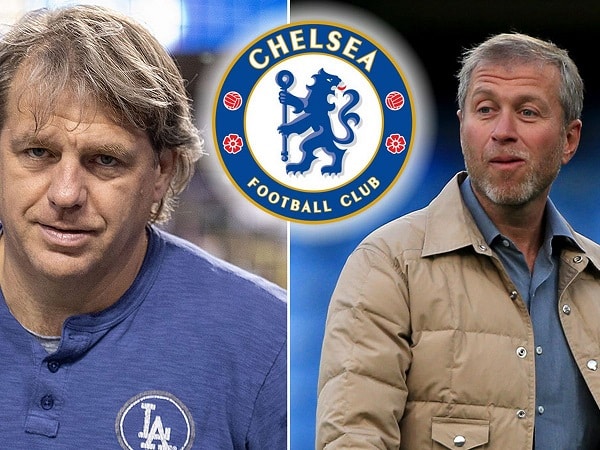 Who is Todd Boehly?
Todd Boehly is an American businessman, investor, and philanthropist, born on September 20, 1973. He is the co-founder, chairman, chief executive officer and controlling member of Eldridge Industries, a holding company[2] headquartered in Greenwich, Connecticut.
He is also the interim CEO of the Hollywood Foreign Press Association[4] and co-owner of Premier League football club Chelsea.
Boehly, attended Landon School in Bethesda, Maryland, graduating in 1991. He was a member of the school's wrestling team, which won I.A.C. championships in both 1990 and 1991. In 2014, Landon named their facilities the Boehly Family Wrestling Room in Boehly's honor.
After graduating from his Landon School in Bethesda, Maryland in 1991, he proceeded to and graduated from College of William & Mary in 1996 with a B.B.A in Finance. He also studied at the London School of Economics. While at the London School of Economics, Boehly began working at Citibank and then at CS First Boston.
He spent time working at Citibank and CS First in Boston before moving on to Guggenheim Partners in 2001.
He launched that firm's credit investing business and would go on to become president of the company.
In 2013 he fronted a deal between Time Warner Cable and the Los Angeles Dodgers to create SportsNet LA – a network that broadcasts all things related to the baseball franchise.
Two years later, in 2015, Boehly pooled some of the assets he collected at Guggenheim – including The Hollywood Reporters, Dick Clark Productions and Security Benefit – to found Eldridge Industries, a holding company that owns stakes in roughly 80 finance, media, sports, real estate and technology businesses.
Todd Boehly Net Worth
According to American business magazine owned by Integrated Whale Media Investments and the Forbes family, Forbes' calculations, Todd Boehly is worth in the region of $4.5billion, which works out at around £3.5billion.
Sports Assets Owned by Boehly
Boehly owns 20% of the Los Angeles Dodgers and is also a part-owner of the Los Angeles Sparks.
He also acquired a 27% stake in the Los Angeles Lakers together from Philip Anschutz in July 2021.
He is also the new owner of English professional football club based in Fulham, West London. Founded in 1905, Chelsea Football Club, the deal was finilized on Monday, May 30th, 2022.
Entertainment Assets Owned by Boehly
Boehly is Chairman of MRC, which owns Dick Clark Productions and Billboard-Hollywood Reporter Media Group.
Philanthropic works
Boehly helped found the Boehly Center for Excellence in Finance in 2014 at William & Mary's Raymond A. Mason School of Business with his wife Katie Boehly via a multi-year gift. They also sponsor the yearly women's Stock Pitch and Leadership Summit at William & Mary. In 2020, Boehly and Katie committed funding to the construction of a new athletic complex and sports performance center at the college. They were honorary co-chairs of a $55 million campaign to fund William & Mary Athletics in 2021.
In January 2021, Boehly partnered with William & Mary to produce a series of courses for students at the Boehly Center for Excellence in Finance.
He is also actively involved with various organizations, including Finding a Cure for Epilepsy and Seizures (FACES), the Brunswick School, the Prostate Cancer Foundation, and the Focused Ultrasound Foundation.
Also Read: Chelsea Player Salary 2022 See Complete List
Click On the Red-Bell icon displayed at the right bottom corner of your reading screen to be the first person to get the latest news updates sent directly to your smartphone's notification.