Popular Ghanaian actress and businesswoman, Tracey Boakye, has taken to social media to share her excitement over her newborn baby's American citizenship.
On Friday, April 1st, 2023, Tracey posted a snapshot of her baby's American passport on her Instagram account, tagging his handle, 'Akwasi Badu Ntiamoah'.
The announcement of her baby's citizenship has caused quite a stir on social media, with many of her fans and followers sharing the post on their own pages.
Tracey Boakye, who gave birth to her second son a month ago in the United States, is not the first celebrity to have her child born in America, granting them American citizenship.
Many celebrities from around the world have given birth in the United States, including Kim Kardashian, Kate Middleton, and Cristiano Ronaldo.
According to the 14th Amendment of the U.S. Constitution, citizenship at birth is granted to almost all individuals born in the United States or in U.S. jurisdictions.
Additionally, a child born to two U.S. citizen parents abroad automatically acquires citizenship at birth, so long as either parent had a residence in the United States or its possessions sometime before the child's birth.
Tracey Boakye's announcement of her baby's American citizenship has generated mixed reactions on social media, with some praising her for securing a brighter future for her child, while others criticized her for flaunting her wealth and privilege.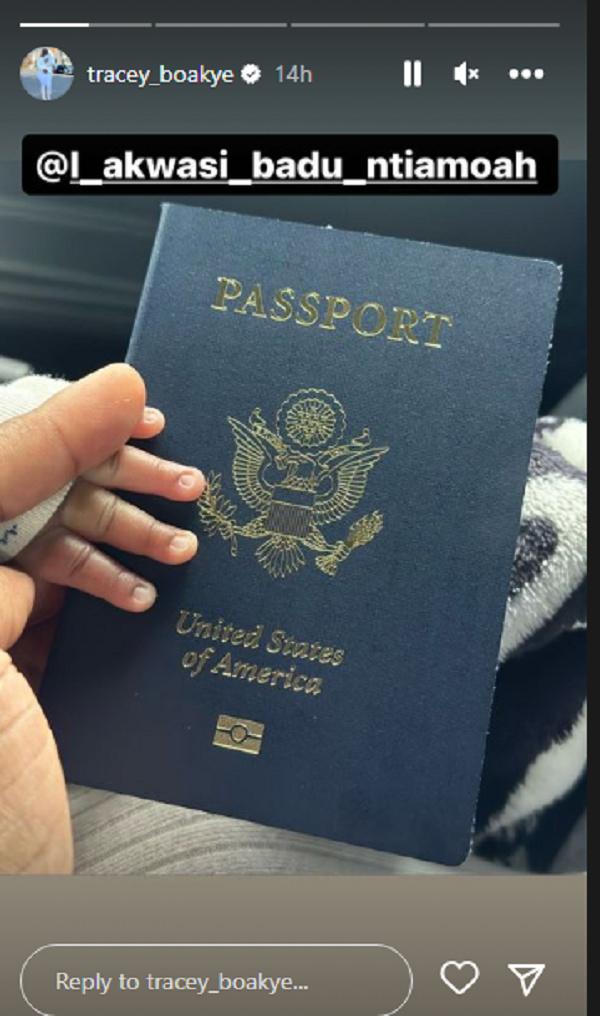 The actress and entrepreneur, who has recently been in the news for her philanthropic work and political activism, has yet to comment on the public reaction to her baby's citizenship announcement.
Tracey Boakye is known for her acting roles in popular Ghanaian movies and for her successful businesses, including a movie production company, a beauty salon, and a clothing store.
She is also known for her controversial personal life, which has often been the subject of media attention.