Jury selection is set to begin today in a civil trial that could have significant implications for former US President Donald Trump.
E. Jean Carroll, a prominent former columnist, has accused Trump of sexually assaulting her in a New York department store in the 1990s and then defaming her after she went public with the allegations years later.
The trial comes on the heels of Trump's arraignment on criminal charges related to a hush-money payment made to a porn star just before the 2016 election.
Trump is also facing legal battles related to his efforts to overturn his 2020 election loss, his alleged mishandling of classified documents, and his involvement in the storming of the US Capitol on Jan 6, 2021.
Carroll's allegations against Trump have been at the center of a legal battle for several years. She first made the accusation in an excerpt from her book published by New York Magazine in 2019.
Trump responded at the time by denying the allegations and calling Carroll a liar.
Carroll sued Trump for defamation in 2019, but the statute of limitations for the alleged offense had expired.
However, a new law took effect in November 2020 in New York that gives sexual assault victims in the state a one-year window to sue their alleged abusers even when the abuse occurred long ago.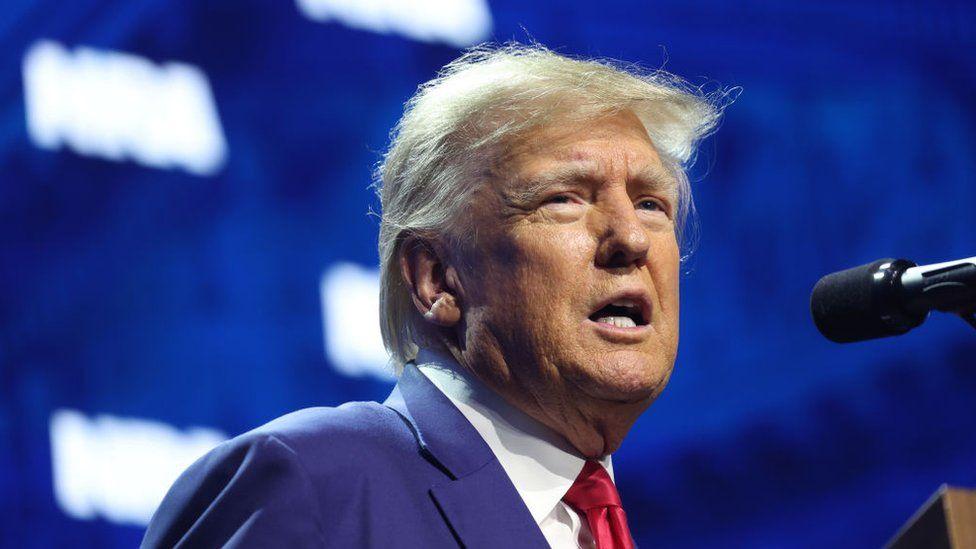 Carroll's lawyers filed a new suit under this law, which accused Trump of battery and defamation.
The trial is likely to last between one to two weeks, and Carroll's lawyers have said they do not intend to call Trump to the witness stand.
The suit seeks unspecified compensatory and punitive damages for psychological harm, pain and suffering, loss of dignity, and damage to her reputation.
The outcome of this trial could have significant political and legal consequences for Trump, who is reportedly considering a run for a second term in the White House in 2024.
It remains to be seen how this trial will impact Trump's political future, but it is clear that the allegations against him will continue to be a contentious and divisive issue in American politics for some time to come.