Prominent Ghanaian broadcast journalist and co-host of TV3's beloved Date Rush show, Anita Akuffo, has found herself embroiled in a controversial affair with her colleague, Thierry Nyann.
The allegations surfaced through IG blogger @westafrican_celebs, who claimed that Anita and sports presenter Thierry Nyann have been discreetly dating for a considerable duration, even though Thierry was previously married.
A peculiar development in this unfolding story is Thierry's conspicuous absence of a wedding ring and a noticeable absence of posts featuring his wife on social media.
This has led to speculation that he may have divorced his wife and is no longer with her.
In contrast, Anita Akuffo had publicly mentioned in a prior interview earlier this year, with Delay that she was involved in a serious relationship and had imminent marriage plans on the horizon.
READ ALSO: Taylor Swift officially becomes a Billionaire
This recent scandal reignites last year's reports of TV3 presenter Thierry Nyann's aggrieved wife, Mrs. Rita Nyann, responding to rumors of her husband potentially divorcing her after allegedly being involved with his colleague presenter, Anita Akuffo.
Mrs. Rita Nyann expressed her determination to confront whatever challenges lay ahead, as suggested by an inspirational quote she shared.
Her message conveyed her readiness to face adversity with courage and determination, even if it meant sacrificing herself.
Further reports indicated that TV3 sports presenter Thierry Nyann had allegedly been involved with both Anita Akuffo and Cookie Tee, leading to a feud between the two women who were dating the same man.
Thierry Nyann and his wife have been married for a considerable period and share three children.
Both parties involved in this controversy have yet to respond to the allegations, leaving the public intrigued and curious about the unfolding story.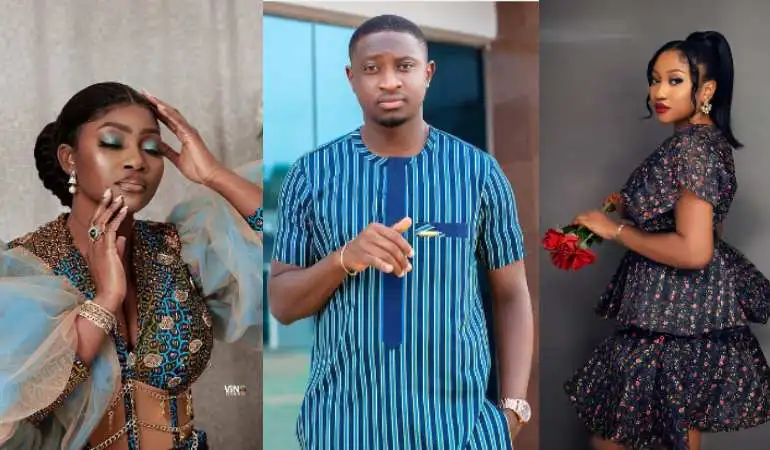 Visit our Latest Entertainment News Page for the latest updates on Showbiz, Celebrity Gossip