US-based Ghanaian social media commentator, Twene Jonas, has reportedly been sh0t and k!lled by an unknown gang in New York City.
The controversial socialite gained popularity for his outspoken views on Ghanaian politics, celebrities and pastors, which often drew criticisms and controversies.
The news of Twene Jonas' death was first announced on TikTok by a user identified as Nana Agyemang.
The handler of the account claimed that Jonas was murdered on Tuesday, April 3, 2023, and shared a video paying tribute to the late internet personality.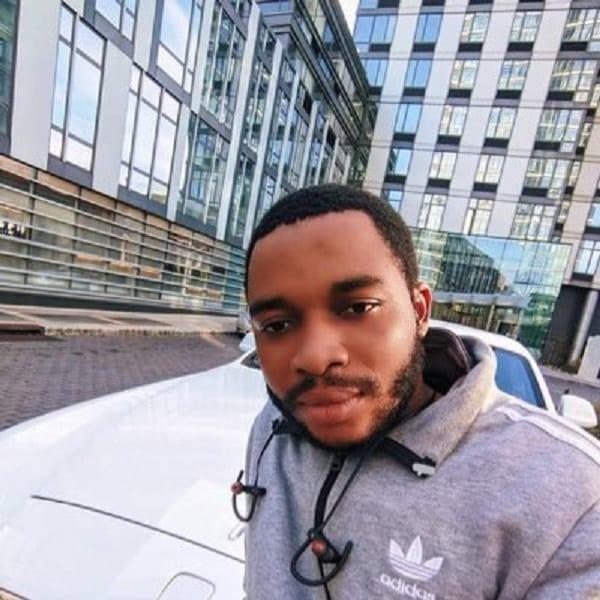 There are speculations that Jonas may have been a target of assassination because of his unrelenting attacks on Ghanaian leaders and personalities.
It is believed that a hit has been carried out on him as a result of his outspokenness and criticisms.
However, the news of Twene Jonas' death has not been confirmed by any credible sources.
The TikTok user who first broke the news is known for spreading fake news and causing fear and panic by sharing contents of doom about celebrities.
He recently sparked outrage when he falsely claimed that dancehall musician Shatta Wale had passed away.
Many Ghanaians on social media have expressed shock and disbelief at the news of Twene Jonas' alleged death.
Some have called for calm and urged people to wait for official confirmation before spreading unverified news.
Twene Jonas gained notoriety for his viral videos where he criticized Ghanaian leaders for their alleged corruption and inefficiency.
He also made controversial comments about religion and traditional practices in Ghana, which often drew backlash from conservative Ghanaians.
If the news of Twene Jonas' death is confirmed, it would be a sad loss for the Ghanaian community in the United States and across the world.
His outspokenness and criticisms may have earned him enemies, but he also had a huge following of supporters who admired his courage and candour.
As of now, there is no official confirmation on the death of Twene Jonas. We urge our readers to wait for credible sources to confirm or deny the news before spreading unverified reports.