According to Eurostat, the number of temporary protection status permits issued to Ukrainians in the European Union dropped in most member states in February, signaling a gradual decrease in the influx of asylum seekers from Ukraine.
In 2022, EU countries had issued over 4 million permits to Ukrainian nationals.
However, data from Eurostat shows that the number of decisions granting temporary protection to Ukrainians fell in 19 of the 26 EU member states with available data in February.
Poland and Germany, which each count a total of about one million asylum seekers coming from Ukraine, saw a monthly drop of 3,540 and 3,080 permits to 24,905 and 25,125, respectively.
Of these permits, over 6,000 were granted to individuals under the age of 18 in Poland, while almost 8,000 were granted in Germany.
Poland, which has been the first destination for many asylum seekers in the early stages of the war, has experienced a decreasing migratory trend since August, with less than half the number of permits issued compared to over 67,000 permits issued six months before.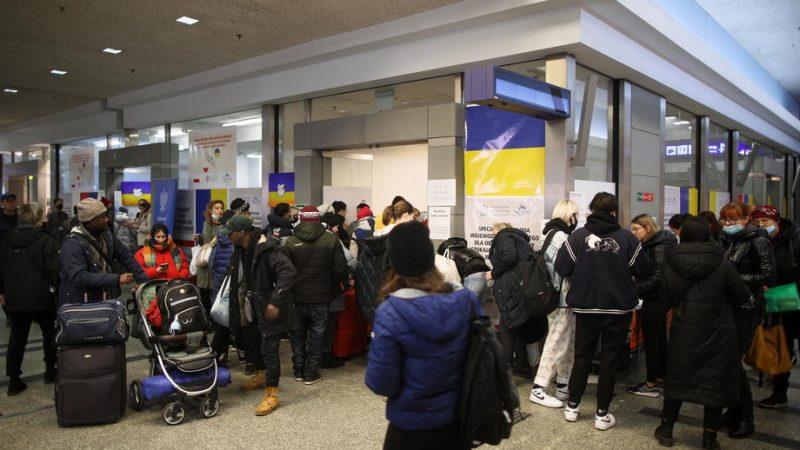 The EU introduced the issuance of temporary protection permits for Ukrainian nationals displaced as a result of Russia's military invasion in March 2022.
The decrease in the number of permits issued could be a result of the improving situation in Ukraine, which has seen a significant decrease in violence and conflict in recent months.
Another factor that could be contributing to the decline in the number of asylum seekers is the EU's tougher migration policies, which were introduced in 2022 to combat illegal migration.
The EU has been providing significant financial and humanitarian assistance to Ukraine to support its efforts to stabilize the country and rebuild its infrastructure.
The EU has also been working closely with Ukraine to strengthen its border security and improve its asylum system.
While the drop in the number of permits issued to Ukrainians in the EU may be a positive development, it is important for the EU to continue its support for Ukraine and ensure that the country can provide adequate protection and assistance to its citizens, including those who have been displaced by the conflict.