CHRISTIAN PULISIC helped USA advance to the World Cup's knockout rounds with a crucial goal against Iran in the first half including a terrible collision with Iranian goalkeeper Alireza Beiranvand.
The Americans advanced to the round of 16 for the fifth time in their history, thanks to a goal from a Chelsea winger in the 38th minute.
Sergino Dest's headed cross was met by Pulisic, who finished it off with a tap-in from inside the six-yard box. It turned out to be the game's lone goal.
However, the 24-year-old paid a price for the goal by suffering an abdominal injury.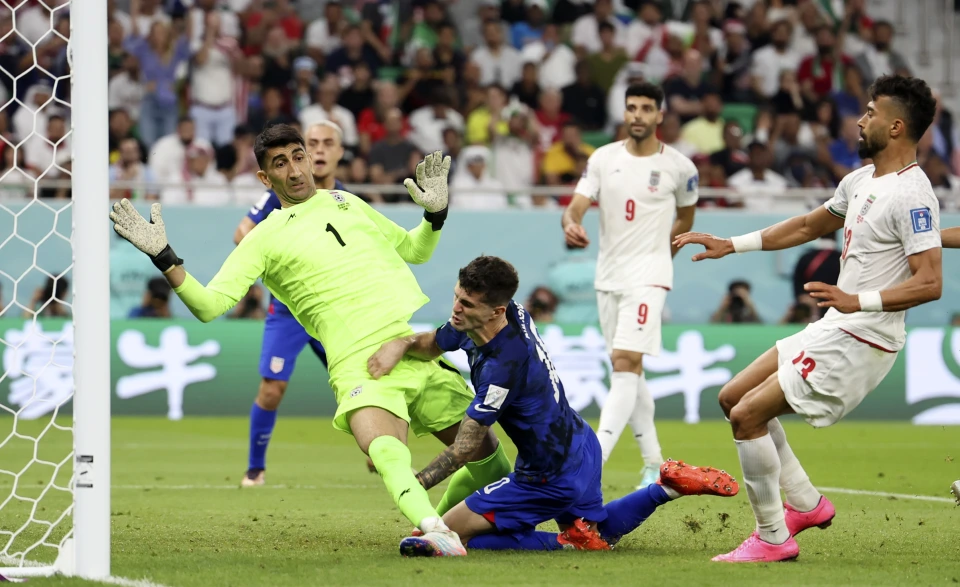 After receiving treatment for a while, Pulisic was replaced at halftime after being examined by the team doctors. He soon after complained of feeling lightheaded and experiencing abdominal pain, and soon after, he was taken to the hospital.
He then quickly shared a photo of himself on social media enjoying the victory while laying in a hospital bed after keeping score on his phone.
Furthermore, "Captain America" has reassured anxious USA supporters that he will be OK and available for their last-16 match against the Netherlands on Saturday.
Pulisic posted on social media: "So proud of my guys. I'll be ready for Saturday, don't worry."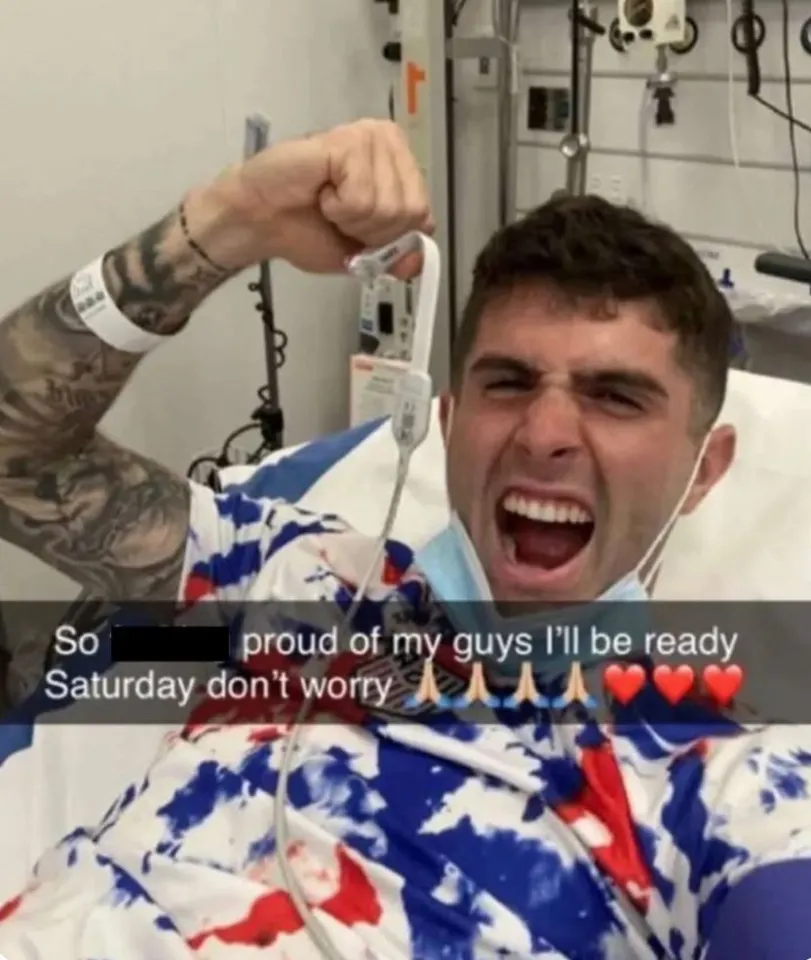 Americans came in second in Group B with two points separating them from first-place England.
At halftime, they were tied with the Three Lions in terms of points, but they were in second place because of Gareth Southgate's team's superior goal differential.
However, Marcus Rashford scored twice in the second half as England pulled away from Gregg Berhalter's team with another goal from Phil Foden.
USA boss Gregg Berhalter on Christian Pulisic after the game: "He was taken to hospital as a precaution. He was feeling some dizziness and suffered an abdominal injury."
"We facetimed him after from the locker room [at full-time]. We got to see him and he is in good spirits."
"My guess is he brought his phone with him and he was just updating one of these football score apps."
"Christian makes those sorts of runs. That's what he does and that's the special quality he has. He makes it really difficult for defenders."
Berhalter on how far the Yanks can now go in Qatar: "We had two goals. One was to advance through the group stage and then get into the knock-outs.
"From here, anything can happen. There is no need to project how far this team can go because the next match is against Holland and that's our main focus."
"It is great to be in this format. We relish this. It is an opportunity to keep grinding and stick together and enjoy this experience."
Iranian boss Carlos Queiroz spoke after his team lost: "The dream is over. It is fair to say that we should score in the second half and the draw was the right result of this game but it is football."
"That thing of fair does not exist. The reality is this. Congratulations to the US, all the best to them in the second round of the World Cup."
Also read: As A Manager, Afriyie Barnieh Has Made Me Proud: Yaw Dabo
Click On the Red-Bell icon displayed at the right bottom corner of your reading screen to be the first person to get the latest news updates sent directly to your smartphone's notification.