Veteran Nigerian film actor, Prince Emeka Ani shares a sad video of himself on a hospital bed, seeking financial support from the public.
The actor for some time now has been admitted at the hospital since December 7, 2020, in a serious condition, one that he had to undergo surgery for which he did but seems he isn't getting any better as his condition keeps getter worse every single day.
Chukwuemeka Ani is well known and has starred in many indigenous Nigerian movies, in which he normally plays the role of being a native doctor (fetish priest).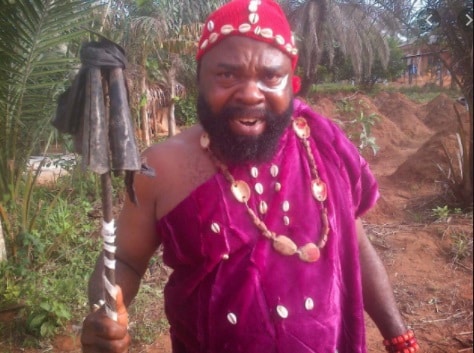 Prince Emeka Ani's movies includes; Last Warning, The Cadet, Lagos Girls, Deceptive Hearts, The Missing King, School Dropouts, The Missing God, among others.
The actor was sighted in the sad video asking for support from Nigerians, saying the bills are too much and that he can no longer shoulder it alone.
Prince Emeka cries for help: He thanked those who have helped him so far and those intending to help.
Listen to him speak about his predicament in the video below.
I hope you had a nice time going through the above article, subscribe to townflex.com by clicking on the bell icon 🔔 displaying in the bottom corner to receive our daily post updates first.