Ghanaian rapper, Edwin Kwame Ohene Darko, well-known in the showbiz scenes as Pope Skinny has called on his fellow act, Shatta Wale to make peace.
Rapper Popeskinny and his former best friend, the leader of the Shatta Movement Empire, Shatta Wale were once very close friends but got split up along the way after things between them went sideways.
The Asuoden Music boss, and the Shatta Movement Empire boss, during their friendly days, joined forces as they serve Ghanaians with some hit singles off their sleeves.
It could be recalled that many months ago, Took to social media and made the big announcement that some of his guys have been taken off his team, the likes of Addi Self, Natty Lee, Joint 77 as well as rapper Pope Skinny.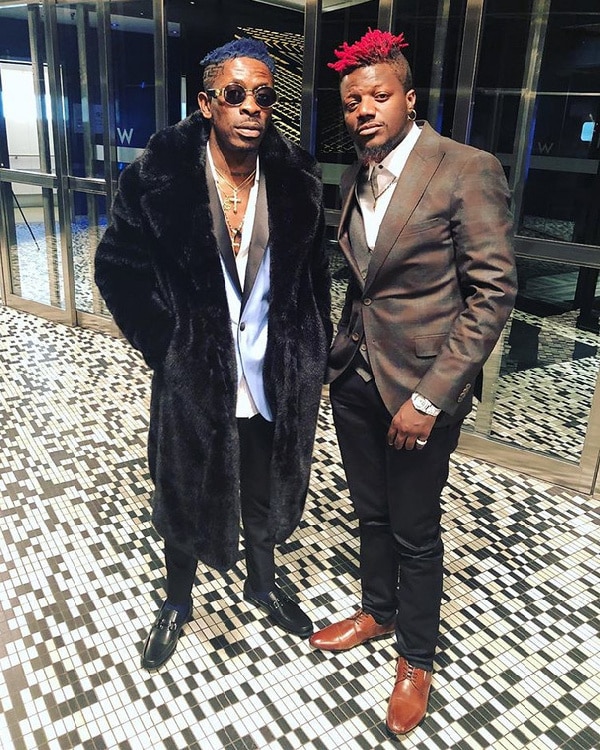 Click Here: Join Our Telegram Group For More Townflex News Updates
The two since then have been on each others nerves as they keep dropping diss songs here and there.
Well, after many months, it seems the beef they had may come to an end soon, that will be if Wale accepts the terms by his former close friend, Skinny.
Pope Skinny has called on Shatta Wale asking that they let go of the past and start all over, the Akwapem rapper who is very much ready to make peace with the multiple award-winning dancehall artiste said that a lot of people admired how they used to live before asking that they reconcile.
Well, now the rapper has rendered his apology, many are already of the view that he was forced to do so but we can't confirm if that is true or not, we just have to be patient to get a reaction from Wale on this.
Watch the video below.
Click Here: Tiktok Star, Jackline Mensah is not dead, reacts to death rumours (Video)