Wyclef Jean's Carnival World Music Group To Sign Young Ghanaian Accra Academy Rapper
Haitian rapper and actor Nel Ust Wyclef Jean to sign young Ghanaian rapper after watching a video of him rapping.
The American based rapper who is also a three times Grammy Awards winner after glancing through the freestyle of the new social media sensation identified on Instagram as f_a_square (Rap Beast) had to retweet the post with the accompanied caption below plus screenshot.
"Carnival world music Group is looking for this kid he got talent !!!!!" – he posted.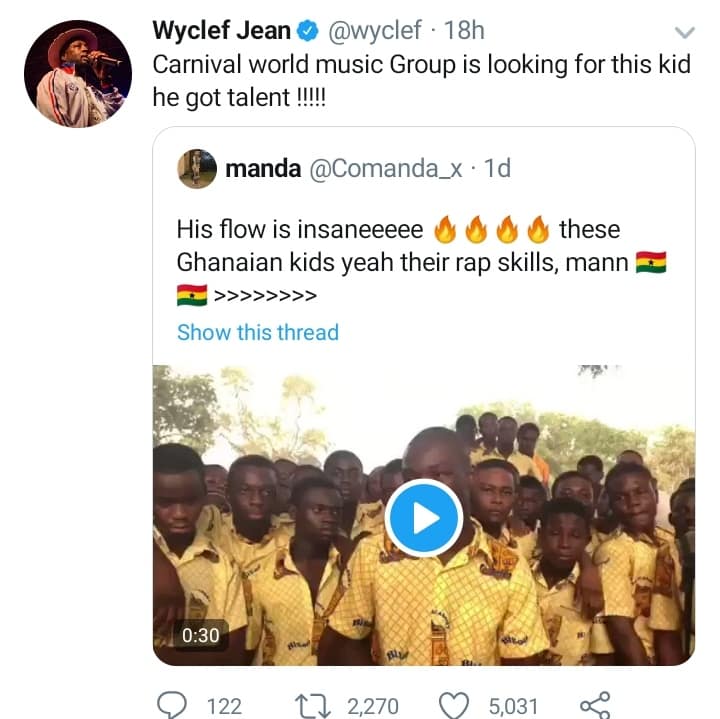 How It All Came About:
The freestyle video of the young champ went viral after Ghanaian rapper Sarkodie on January 26th, took to social media to share the video with the rest of the world. And it has since then become the talk on social media.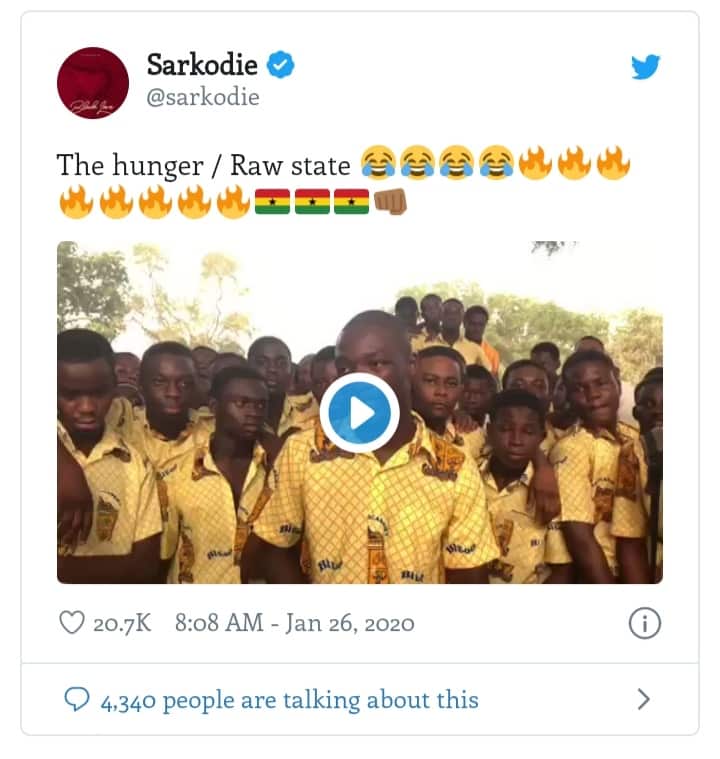 Listening to the lyrical content of his freestyle Townflex can testify it is a diss going out to the students of St Mary's Girls Senior High School.
Townflex from the look of things can boldly point out that Wyclef Jean is willing to sign the young rapper onto his "Carnival world music Group". following what he posted later after getting a hold of the young rappers Instagram handle see below plus screenshot.
"Update!!! Thanks @kofiblackmusic for finding him🙌🏿 @f_a_square
In the words of Che "long live the Revolution" welcome to Carnival World Music Group
Africa Unite
Somebody find me this kid!!!" – this he posted.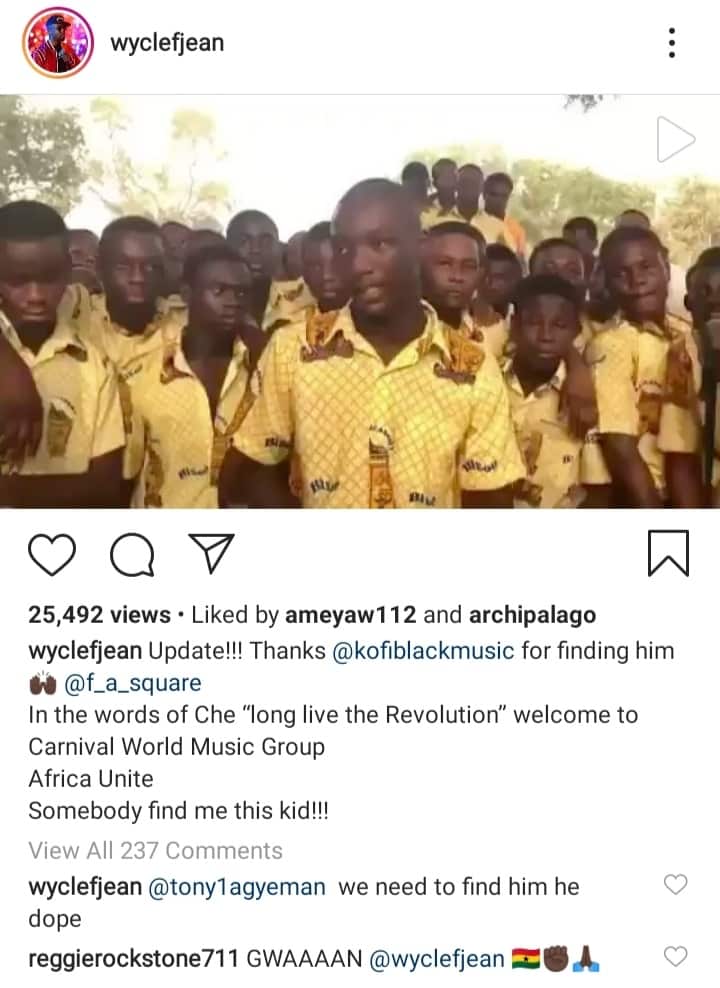 To those of you who haven't had the opportunity to have a view of the video can watch below as embedded here to serve you our cherished readers.
Take Note:
Wyclef Jean who recently entered a new partnership deal with Entertainment industry finance firm Sound Royalties is a native of Haiti who immigrated to the US when he was nine, Wyclef Jean rose to stardom as a founding member of the Fugees, whose 1996 album, The Score won two GRAMMYs.
About Carnival World Music Group:
Wyclef Jean's Carnival World Music Group is a new music publishing and distribution company focused on creative talent in Africa and other emerging markets.
The group according to Forbes recent report, has raised $25 million in capital funding. As they seeks to democratize the global music marketplace for songwriters and producers in developing regions, whilst contributing to further empower dynamic women-owned businesses in the music industry.
I hope you had a nice time going through the above article, subscribe to townflex.com by clicking on the bell icon 🔔 displaying in the buttom corner to receive our daily post updates first.
Source: Townflex.com