Barcelona manager Xavi congratulated Erik ten Hag following Thursday night's 2-2 tie in the first leg of their Europa League play-off match
Ole Gunnar Solskjaer's United lost 3-0 when they last traveled to Barcelona in 2019, but this time, they battled hard and came dangerously close to a historic victory. This demonstrated the strength of their recent comeback.
David de Gea denied Barcelona after an early period of pressure from Robert Lewandowski and Alonso curled a free kick.
United then took control of the situation when Wout Weghorst had their first real chance.
The Dutchman had latched onto Bruno Fernandes' pass, but Marc-Andre ter Stegen stopped his low shot.
The German goalkeeper then made an outstanding, full-stretch save to stop Rashford's curling attempt.
It was the kind of chance that visiting teams dream of getting at the Nou Camp.
Alonso's strike for the La Liga leaders gave them the lead after 50 minutes, but Rashford equalized for United just two minutes later with his 22nd goal of an outstanding campaign, tying his career high for goals scored for the team.
The English attacker also contributed significantly to the second goal, sending in a strong cross that France defender Kounde bundled into his own net in the 59th minute.
Man United'ssloppy pass gave Barcelona the equaliser 14 minutes from the end, Raphinha's fortunate goal, which more closely resembled a pass meant for Lewandowski, brought the score back to level.
After the game, Xavi was all praise for Ten Hag and his team, saying that United is "coming back" and that the Reds were challenging the home team the entire time.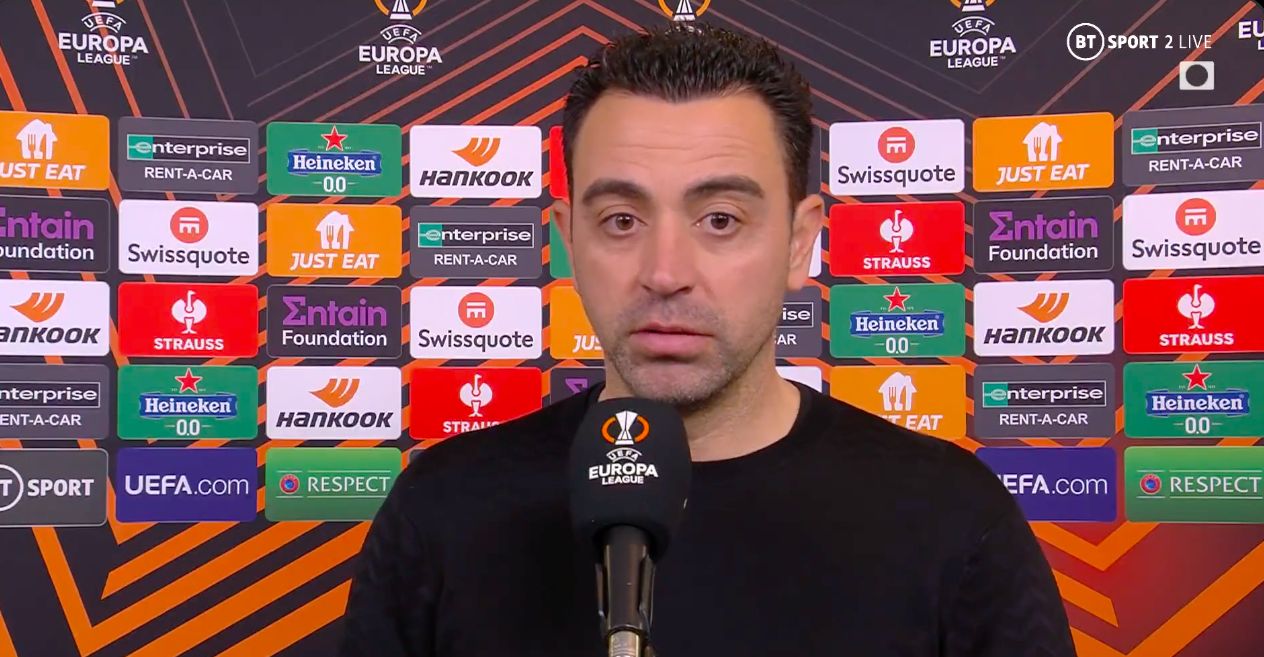 "It was a really tough game, really difficult, with a lot of intensity, passion, rhythm," Xavi told BT Sport.
"We have to be proud because we compete really well until the end."
"We could have won in the last two chances but we played today against a top team in Europe."
"I think Manchester is coming back, and today they showed their best version."
"We compete really well, we need to be proud, and now we need to compete well in Old Trafford."
Man United will host Barcelona next Thursday at Old Trafford for the second leg of the match. The victor of the rematch advances because the away goals rule is no longer in effect.
Click On the Red-Bell icon displayed at the right bottom corner of your reading screen to be the first person to get the latest news updates sent directly to your smartphone's notification.