Updated: September 21st, 2023, – According to the Alameda County Coroner, the actor died of acute intoxication following an accidental overdose.
American actor, Angus Cloud, best known for his portrayal of 'Fezco' in the HBO television series Euphoria has been confirmed dead.
Angus Cloud is dead: The actor according to reports gathered passed away on Monday morning, July 31st, 2023. He was just 25-years old.
The sad news comes just a few weeks after the actor buried his dad whom the family said was his best friend.
The Oakland Fire Department said it responded to a medical emergency at approximately 11:30 a.m., and the patient was "already deceased." as they arrived at the scene.
Related: Rapper YNW Melly Double Murder Trial Declared A Mistrial
According to TMZ, a 911 call was made by Angus's mother who reported a 'possible overdose' and that the actor had no pulse. Angus was believed to have been battling with severe suicidal thoughts after getting back from Ireland, where they laid his father to rest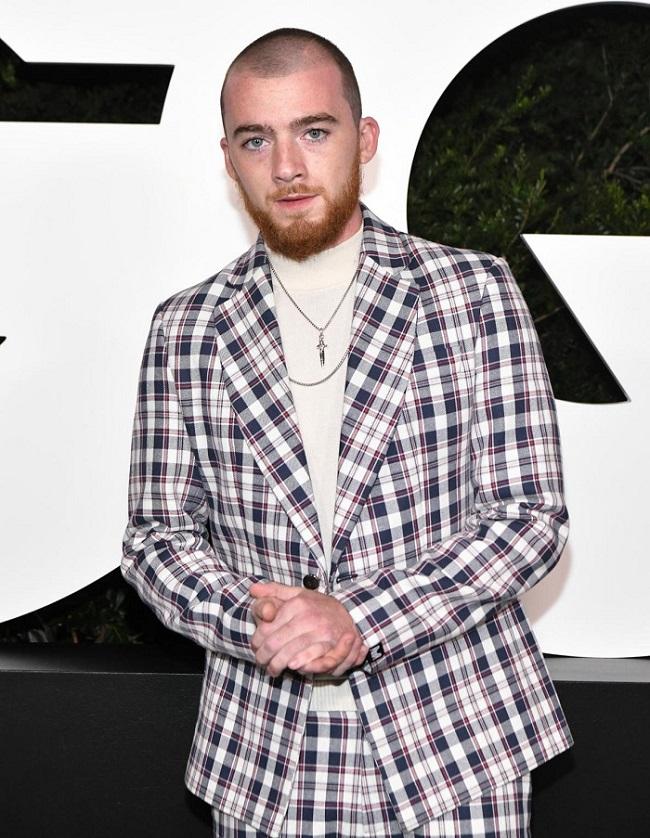 Confirming the news of Angus' death, the family released a statement which reads below.
"It is with the heaviest heart that we had to say goodbye to an incredible human today. As an artist, a friend, a brother and a son, Angus was special to all of us in so many ways.
"Last week he buried his father and intensely struggled with this loss. The only comfort we have is knowing Angus is now reunited with his dad, who was his best friend.
"Angus was open about his battle with mental health and we hope that his passing can be a reminder to others that they are not alone and should not fight this on their own in silence.
"We hope the world remembers him for his humor, laughter and love for everyone. We ask for privacy at this time as we are still processing this devastating loss." the family statement read.
According to the Alameda County Coroner, the actor died of acute intoxication following an accidental overdose.
R.I.P Angus, till we meet again…
For Latest , showbiz, celebrity gist, and gossip stories like this, feel free to visit our Entertainment Page.
Do you enjoy reading from Townflex? Do You Want Notifications From Us On Our Latest Post? If so, click on the Red bell icon below to subscribe to our feed, which will appear in your smartphone's notification after we publish a new article. You may also follow us on Twitter at @Townflexgh, Facebook at Townflex, Telegram at @Townflex, Townflex on Pinterest, Townflex on TikTok, Townflex on YouTube, and Townflex on Google News.