Mikel Arteta has cautioned Aaron Ramsdale against seeking a January departure, emphasizing the potential risks involved.
The 25-year-old English goalkeeper has not featured in a Premier League match since August 3 and is unlikely to start against Burnley, with David Raya anticipated to maintain his position.
Ramsdale is eager to secure regular playing time to safeguard his spot in the Three Lions squad for the upcoming Euro finals next summer.
Gareth Southgate, the national team manager, has indicated that a six-month absence from consistent club action could jeopardize Ramsdale's place.
Read Also: Arsenal Rethinks Ivan Toney Pursuit Amidst Thomas Partey's Injury Woes
Southgate stated: "I think longer term, we're just going to have to see how it is".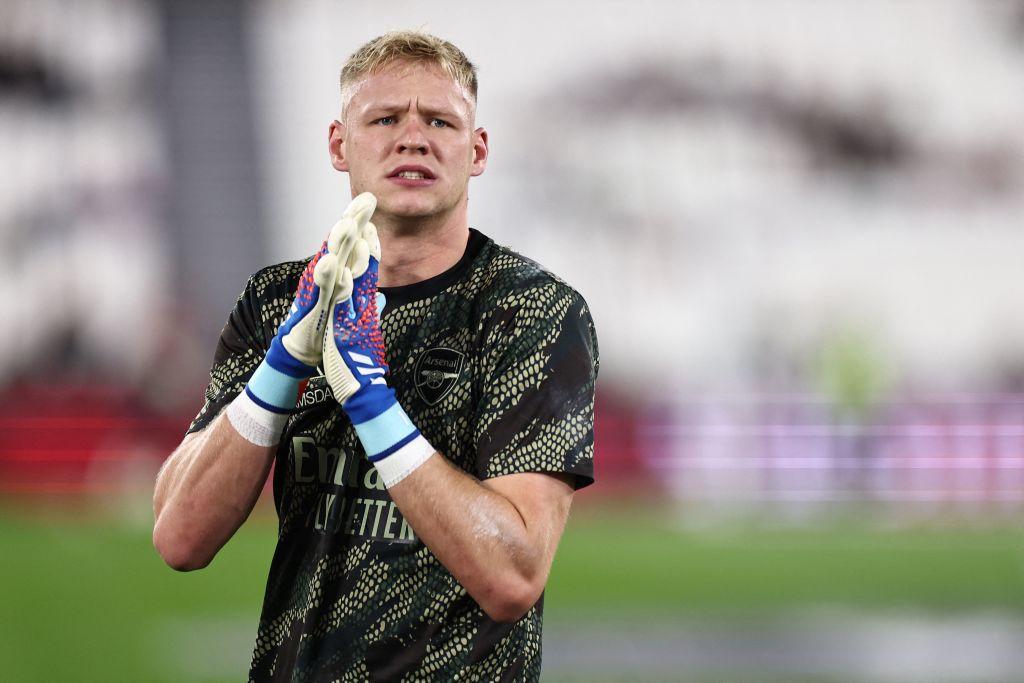 "If we get to March and he's 6 months without playing regularly, I'm never going to promise things that I couldn't guarantee delivering."
"I spoke to him. He knows that."
Despite this, Arteta stressed that the situation might undergo significant changes by March and assured that he is open to discussing the matter with any player.
"My door is open to speak about any player," Arteta said.
"We want the best for our players and we know the influence that we can have – sometimes positively, sometimes not so positively."
"We will always try to do our best to help them but this is a team sport that needs 24 players that have to fulfil" a role."
"And the role that you have in August, it might be very different to the one you have in March. The team has certain needs that has to be accomplished."
"And you cannot do it with six, 10 or 14 players. It is impossible. You need everyone and Aaron has a really important role in the team. We want Aaron with us, that's for sure."
Arteta is anxiously monitoring the health of Bukayo Saka, Martin Odegaard, Eddie Nketiah, Takehiro Tomiyasu, and Gabriel Jesus.
Despite the concerns, Saka has been included in the England squad for upcoming qualifiers against Malta and North Macedonia later this month.
Gabriel Jesus is confronted with the possibility of traveling to South America solely for an evaluation of a hamstring issue.
Arteta remains optimistic that Brazil coach Fernando Diniz might be convinced to permit the striker to remain in London, avoiding unnecessary travel.
Arteta said: "We always try to speak to the national teams and find a common sense."
"The only important thing here is the interest of the player and after, when we have secured that, what is the best interest of the national team and the club."