Arsenal's goalkeeping situation has become a headache for manager Mikel Arteta, as he grapples with choosing a clear first choice between Aaron Ramsdale and summer signing David Raya.
The Gunners currently lack a recognized first-choice goalkeeper, with Arteta opting for a competitive battle between Ramsdale and Raya for the coveted position.
Despite this competition, Raya has predominantly featured in Premier League matches, leaving Ramsdale limited to Carabao Cup appearances since his arrival from Brentford.
In Arsenal's recent 3-1 defeat to West Ham in the fourth round, Ramsdale was the goalkeeper, but the uncertainty lingers.
Read Also: https://townflex.com/manchester-united-manager-erik-ten-hag-im-confident-i-can-turn-things-around/
According to former Arsenal player David Seaman, Arteta seems to be struggling to determine his definitive number one choice yet, as the debate over the goalkeeping hierarchy continues.
Speaking on talkSPORT, Seaman expressed uncertainty about Arteta's definitive choice for the number one goalkeeper: "I don't know if he's fully decided who is the no.1 yet."
"Mikel's also spoken about rotating the goalkeepers, so if he is going to do that he needs to do it a little bit more than just letting Aaron [Ramsdale] play in the League Cup."
Seaman added: "It's frustrating but he's getting on with it because he's that type of guy. He's not sulking or anything like that.
"It happened to Bernd Leno when he first came to the club and Aaron came in and took his place straight away, so it's happened before."
"But he'll get on with it because there's no question that he's a really good goalkeeper."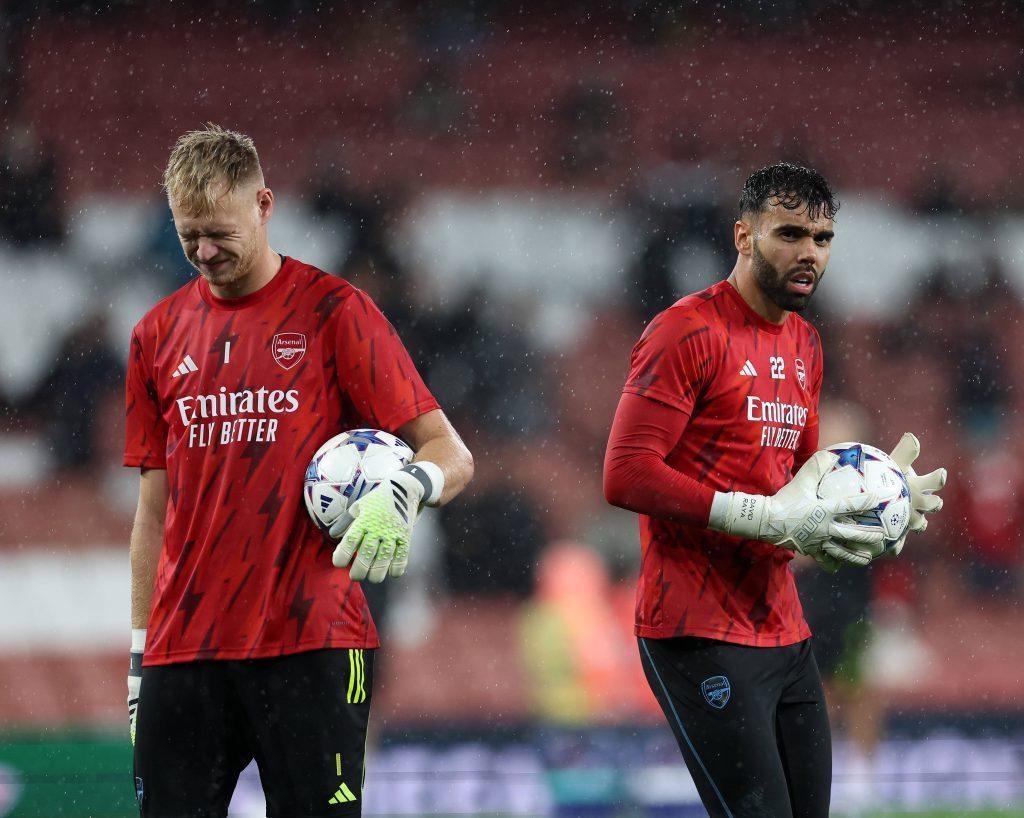 Building on Seaman's assessment, Arsenal supporter Bent holds Arteta accountable for the unnecessary pressure placed on both goalkeepers due to the current situation.
In a conversation with Andy Goldstein on the Drive show, Bent mentioned: "I think he's created something that didn't need to be there because I thought Aaron was perfectly fine as the no.1."
"Okay, he made one or two mistakes but what goalkeeper doesn't when you're asking a goalkeeper to play this kind of way? You're going to get these kinds of scenarios."
"When you bring in David Raya, that creates problems and then it seems like overnight he's decided David Raya's in and then Ramsdale's in."
"I've not questioned anything that he's done in terms of his management since he came to Arsenal, but when you make these decisions you do make problems for yourself."
"I could sense it through the TV, when the ball was being rolled to Ramsdale the West Ham fans were like 'oooh' and everyone is under so much pressure."
"He didn't need to do that. In my opinion, he didn't need to bring David Raya in, but at some point moving forward I think that Arteta is going to have to come out and say who his no.1 is."
"He can't keep flip-flopping. I don't think he will, but the only way this gets resolved is that one of them will have to leave because both of them are very good goalkeepers."
"They could easily both be no.1 for most clubs in the Premier League."
"They both have to play football and ultimately, I think they'll end up losing one which is a shame, but it's a situation that didn't need to be caused in the first place."

Source: TalkSPORT