As the third month of the year, March, approaches, Townflex will provide all movie fans with some of the best films to watch.
There are so many movies coming out in March 2023 that when we asked you to name them, you would give us a long list, but Townflex has done our research and selected the best for you.
Among these films are Dungeons & Dragons, Creed III, the most recent John Wick Chapter 4, Luther: The Fallen Sun, and others.
Check out the paragraphs below as well share with you the movies and their details.
1. Dungeons & Dragons: Honor Among Thieves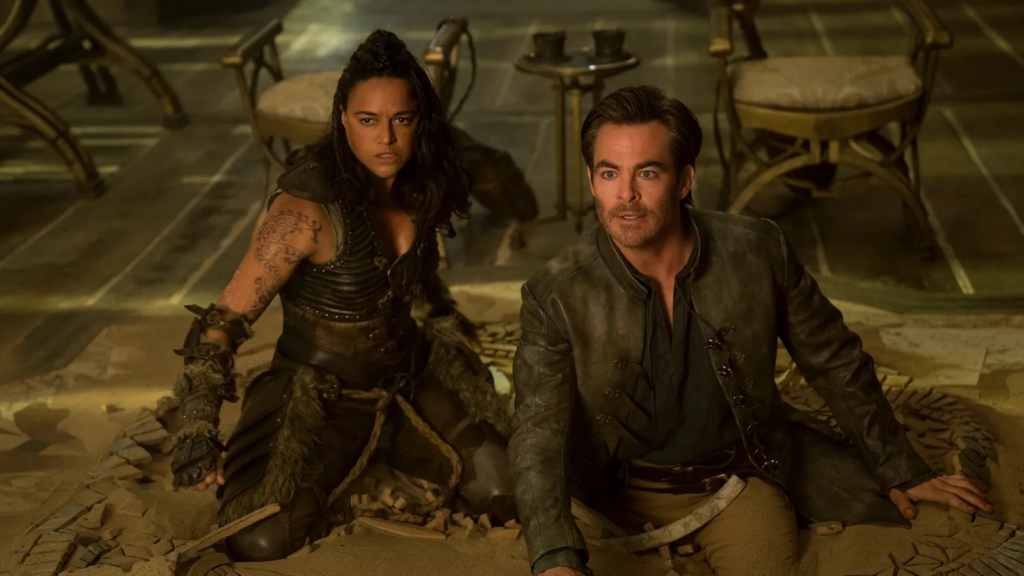 Dungeons & Dragons, the hugely influential role-playing game, was made into a film in 2000, but that was Dingy & Dragging. Now comes another attempt to turn the game into a swashbuckling fantasy blockbuster, this time starring Chris Pine, Michelle Rodriguez and Regé-Jean Page as its luckless heroes, and Hugh Grant as its sneering villain.
As that casting might suggest, the film's comic tone is a long way from the doom and gloom of The Lord of the Rings and Game of Thrones: its directors, John Francis Daley and Jonathan Goldstein, are best known for a beloved comedy, Game Night. "They're really funny guys," Pine said to Tamera Jones at Collider. "They have a history of making really great comedy. And their idea for how they wanted to tell the story was exactly what I like about big-budget filmmaking, which is not too cool for school. There's an earnest, real heart to it with a really sweet message."
Dungeons & Dragons will be available On general release from 31 March.
2. Luther: The Fallen Sun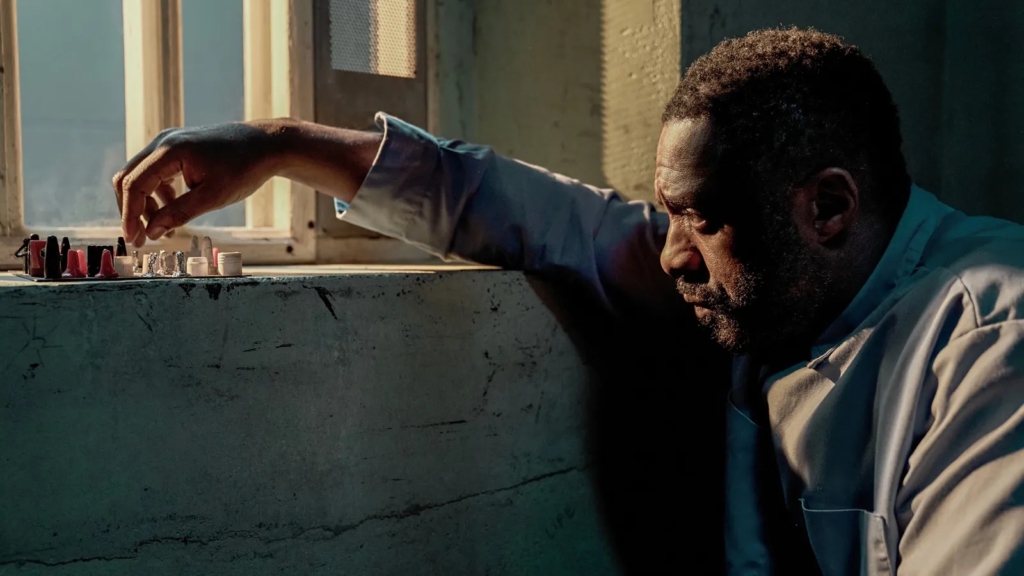 Now that Idris Elba is 50, his fans might have to give up on their dream that he will eventually be cast as James Bond. But they can console themselves with Luther: The Fallen Sun, a Netflix spin-off of the long-running BBC series. Since we last saw John Luther, the disgraced police detective has been in prison, but he breaks out to track down a wealthy serial killer played by Andy Serkis.
Can John catch the maniac before another police detective (Cynthia Erivo) catches John? The series' creator, Neil Cross, promises to answer that question with more locations and elaborate action sequences than the TV series ever had.
He told Morgan Jeffery in the Radio Times: "What we've been able to do [with the movie] – having delivered every episode of Luther on budgets which are comically small – is to have a wider canvas and a bigger budget to tell the kind of stories that we we've always wanted to be able to tell. And we've really been given the opportunity – while staying entirely true to Luther."
Luther: The Fallen Sun will be released on 10 March 2023 on Netflix.
3. Shazam! Fury of the Gods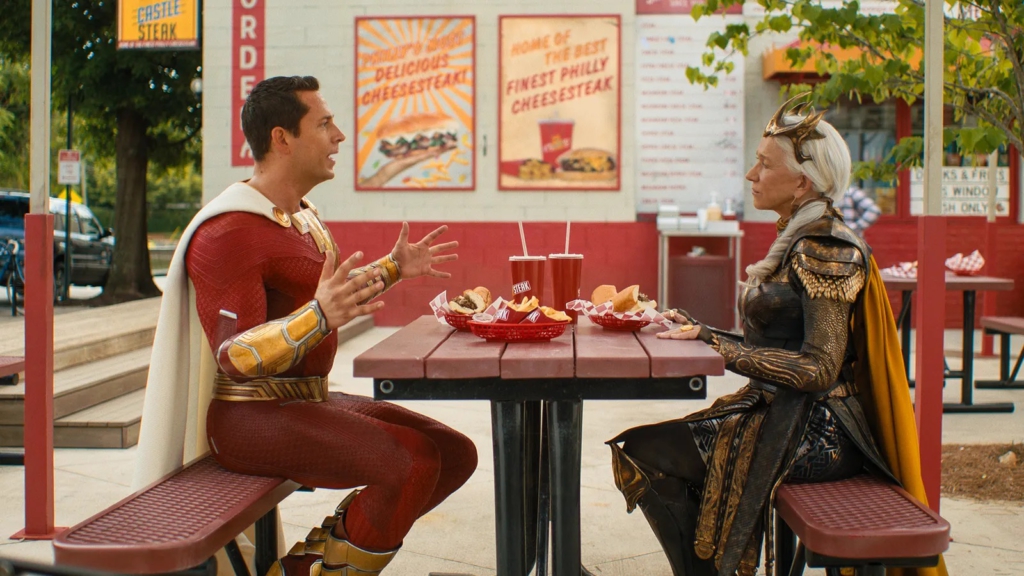 The brightest and funniest of DC's superhero blockbusters gets a sequel from the same director, David F Sandberg. Asher Angel is back as Billy Batson, a schoolboy who can turn into a Superman-like demigod, played by Zachary Levi. And now his foster siblings can turn into superheroes, too. It's sort of an extension of the first movie," Sandberg told Devan Coggan at Entertainment Weekly.
"He finally found a family in that movie. But now, we see him struggling a bit now that they're growing up… He doesn't want everyone to just scatter and go do their own thing." Billy also has to deal with the fury of the gods – or rather goddesses.
Helen Mirren, Lucy Liu, and Rachel Zegler play the vengeful Daughters of Atlas, so if you've ever wanted to see Dame Helen flying into battle alongside minotaurs, harpies and unicorns, now's your chance.
Shazam! Fury of the Gods will be out on general release from 17 March.
John Wick: Chapter 4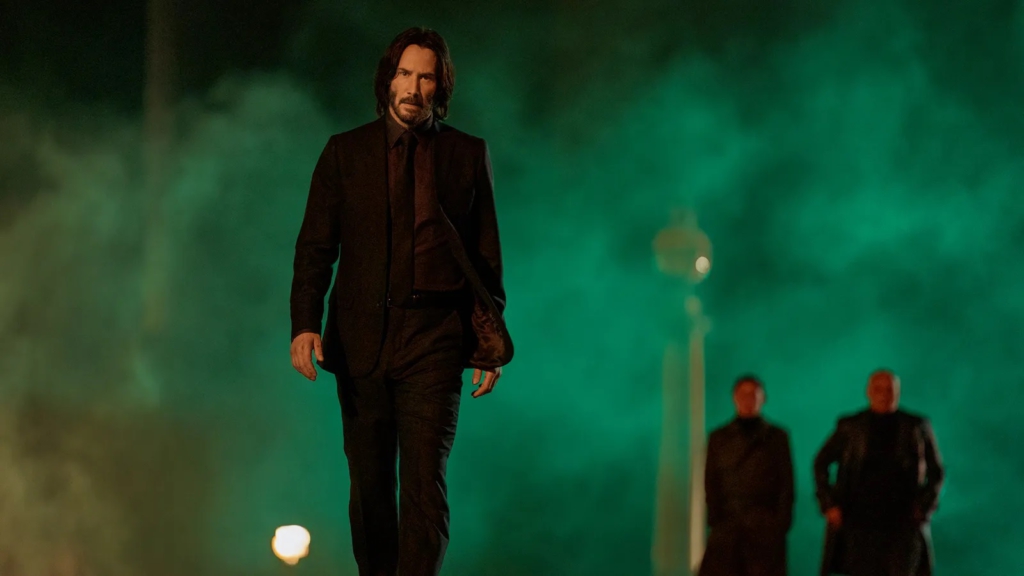 Keanu Reeves puts his black suit on for a fourth time to play John Wick, a retired hitman who is drawn back into a shadowy assassins' guild. Since the release of the first film in 2014, the stories have grown more complicated, and the series' mythology has grown more elaborate.
Is John Wick becoming a globe-trotting action franchise to rival James Bond and Mission: Impossible? The new film is two hours and 49 minutes long, with a supporting cast that includes Donnie Yen and Bill Skarsgard, and a plot that takes Wick around the world.
"We had an amazing location diversity… from Sacré Coeur, to Arc de Triomphe, to the Louvre, to the Eiffel Tower," Chad Stahelski, the director, told Vinnie Mancuso at Collider. "I mean we were in Aqaba, Jordan for our opening sequence. Paris, Berlin, Tokyo, Osaka. We got around on this one."
John Wick: Chapter 4 will be out on general release from 22 March.
5. Creed III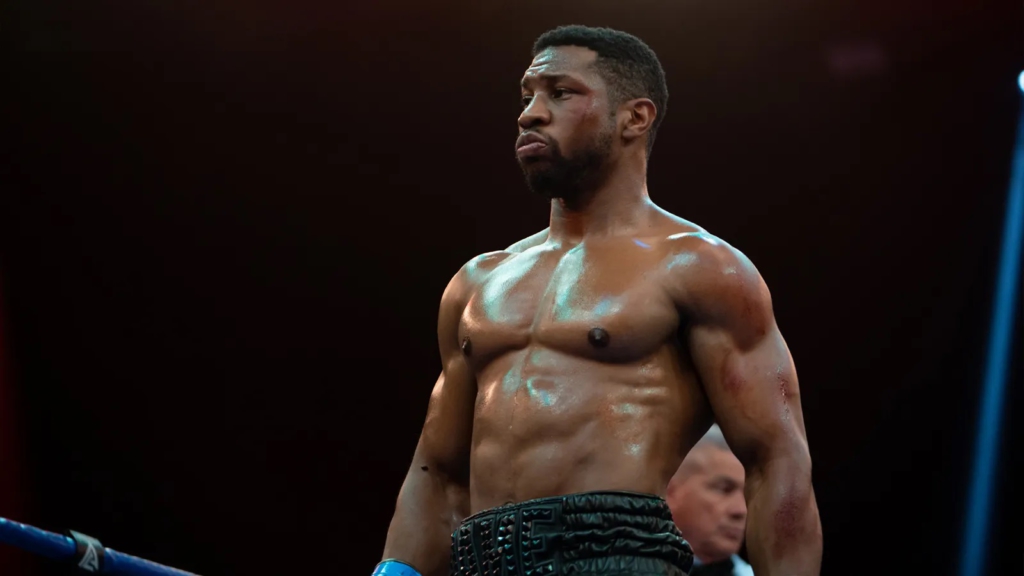 In the third film in the post-Rocky boxing series, Adonis "Donnie" Creed gets in the ring with an estranged old friend played by the formidable Jonathan Majors, who was the best thing about the recent Ant-Man and the Wasp: Quantumania.
This is the first Creed film to be directed by its star, Michael B Jordan – but the biggest change is that the franchise's creator, Sylvester Stallone, won't appear as Rocky Balboa, having fallen out with its producer, Irwin Winkler.
"We wouldn't have Donnie without Rocky, and he will always be a pillar in Donnie's life," Jordan told Matt Maytum at Total Film, "but Creed III is really the dawn of a new era for the franchise and the character.
It was really important from a storytelling perspective to get to a pivotal point in Donnie's career a few years down the line where he has really established himself with his professional career and his family."
Creed III will be out on general release from 3 March.
6. Infinity Pool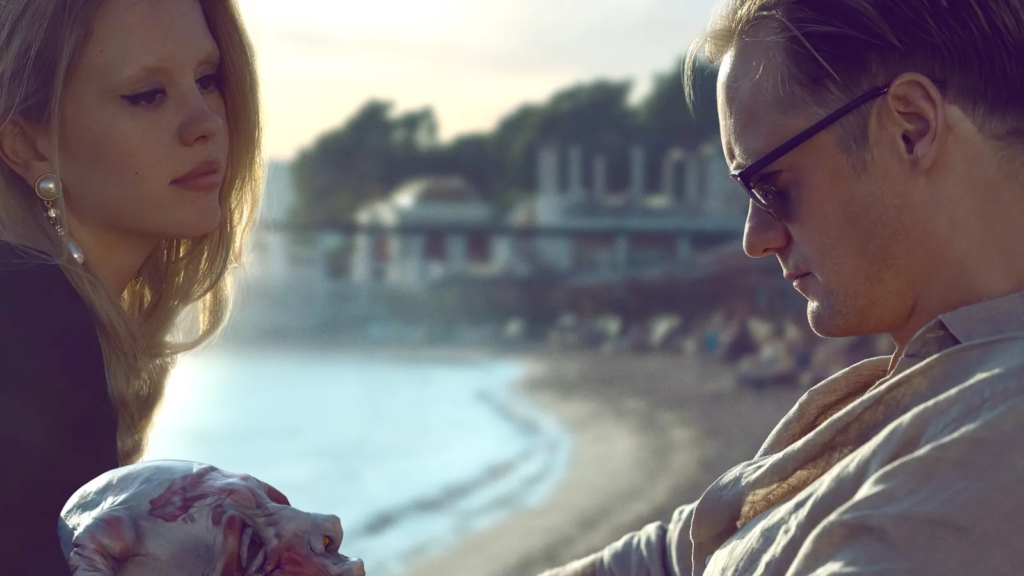 The latest body-horror chiller from Brandon "son of David" Cronenberg stars Alexander Skarsgård as an author who kills someone in a car crash while he's on holiday in a tropical resort.
The local government sentences him to death – unless, that is, he pays to create a cloned duplicate who will be executed in his place. Last year's Glass Onion, The Menu and Triangle of Sadness had the super-rich getting their comeuppance in island getaways, but Cronenberg's film, says Kristy Puchko at Mashable, is darker and more twisted than any of them.
"Infinity Pool will make you squirm, but without the release of a climactic punchline. Instead, this satire of wealth and privilege will leave you stranded in its putrid muck, but perhaps smiling at the sheer gall of its horror."
Infinity Pool will be released on 24 March in the UK, Norway and Sweden.
7. 65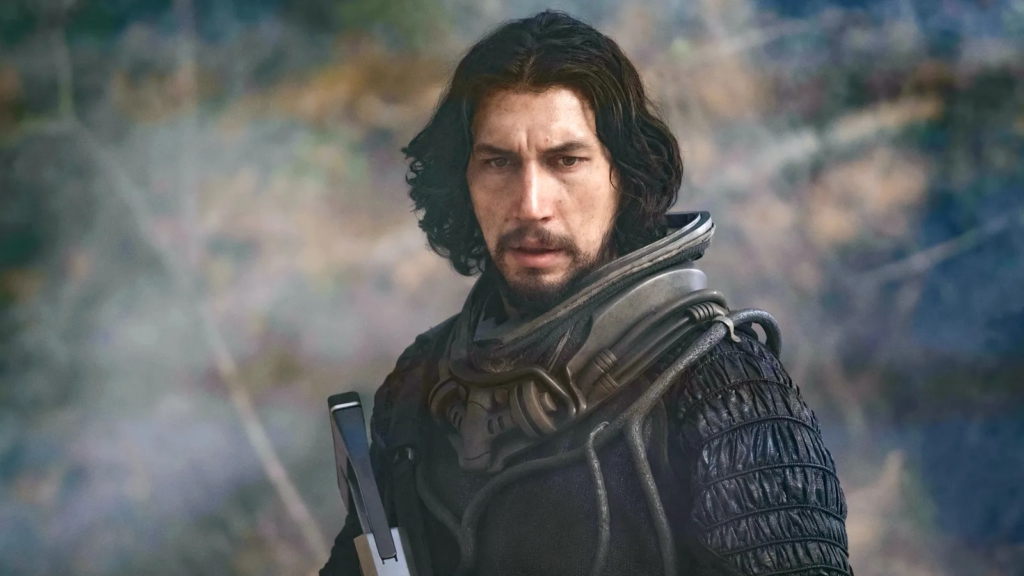 Bryan Woods and Scott Beck wrote the screenplay for A Quiet Place, so they're past masters at nifty man-vs-monster survival thrillers.
Their new film, which they directed as well as scripted, stars Adam Driver as an astronaut who crashlands on what seems at first to be a distant planet, but turns out to be Earth, 65 million years ago. He and the crash's only other survivor (Ariana Greenblatt) have to trek through the primeval wilderness, but various hungry dinosaurs soon pick up their scent.
Jurassic Park meets Predator, then? Or is 65 more original than that? "In the last 10 years, the theatrical landscape has become this place where almost every other movie is a sequel, remake or reboot," Woods told Chris St Lawrence at Discussing Film.
"But the hope for this movie is that there's an air of mystery about it. And hopefully it's a little different than people are getting when they show up to the movies more often than not."
65 will be out on general release from 10 March.
8. Money Shot: The Pornhub Story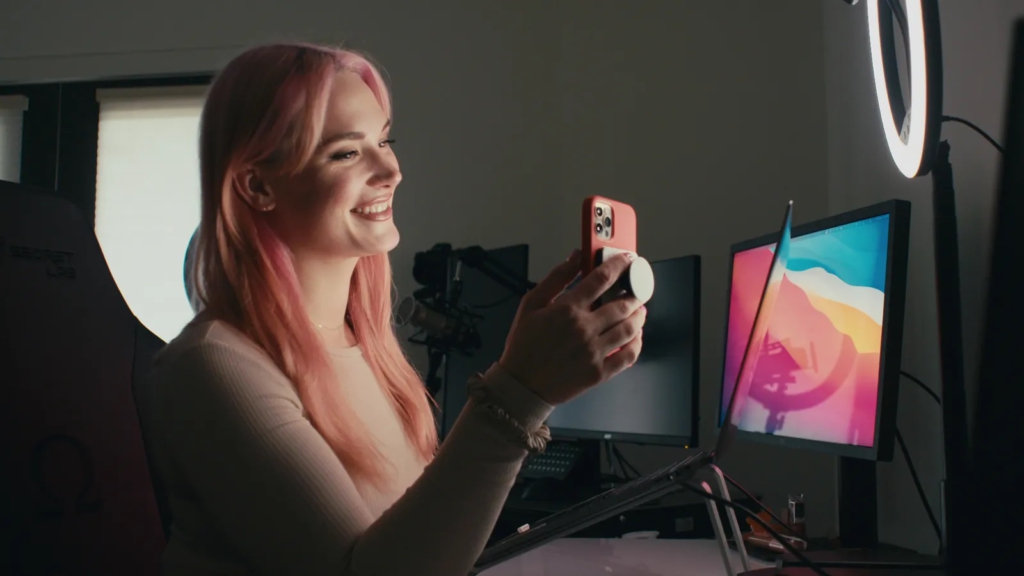 Pornhub was recently ranked as the 12th most visited website in the world. Since its launch in 2007, it has become synonymous with pornography on the internet, and with "user-generated" pornography in particular.
But there have been numerous reports of videos of child abuse and other forms of nonconsensual sex on the site. A new documentary from Alex Gibney's Jigsaw Productions explores Pornhub's complicated history.
Money Shot "requires us to grapple with what sexuality and consent means when billion-dollar internet platforms thrive on user-generated content," says its director, Suzanne Hillinger. "Who has, and who should have, the power in these environments? Our hope is that this film generates important conversations about sex and consent, both on the internet and out in the world."
Money Shot: The Pornhub Story will be released on 15 March on Netflix.
9. Inside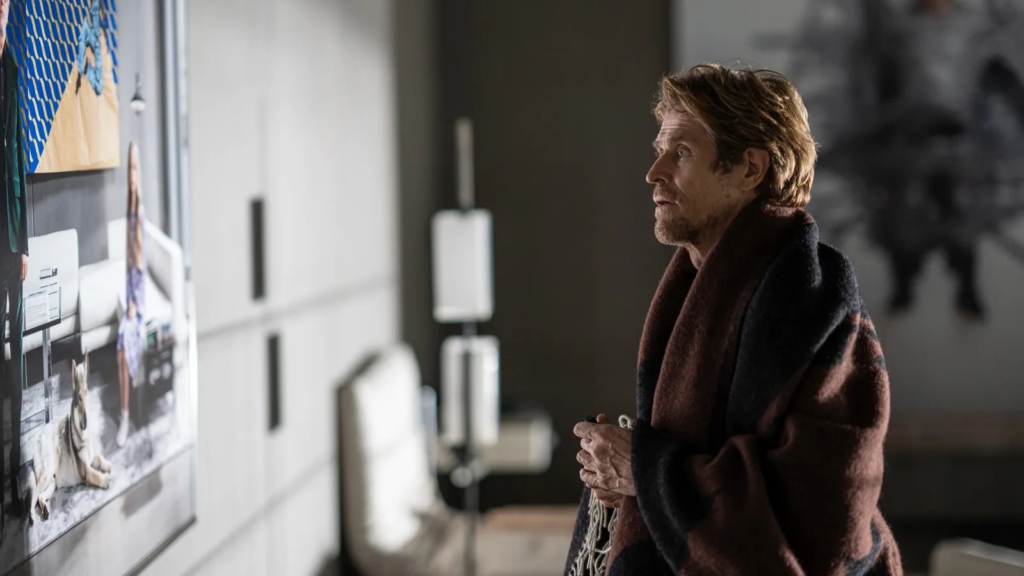 Vasilis Katsoupis's provocative debut feature stars Willem Dafoe as Nemo, an art thief who is robbing a luxury New York penthouse. When he trips the high-tech alarm system, he expects security guards to come running. But something worse happens: security guards don't come running, and nor does anyone else.
Instead, the faulty system locks Nemo in the apartment with no running water, and no way of communicating with the outside world. And the owner isn't due to return for weeks or even months. What good are all the apartment's priceless paintings and sculptures to Nemo now? "This would be a great role for any actor," says Pete Hammond at Deadline, "but Dafoe seems right on so many levels [in] … a psychological thriller about survival, an art film all about art and its meaning in our lives."
Inside will be released on 15 March in Belgium and 17 March in the US.
10. A Good Person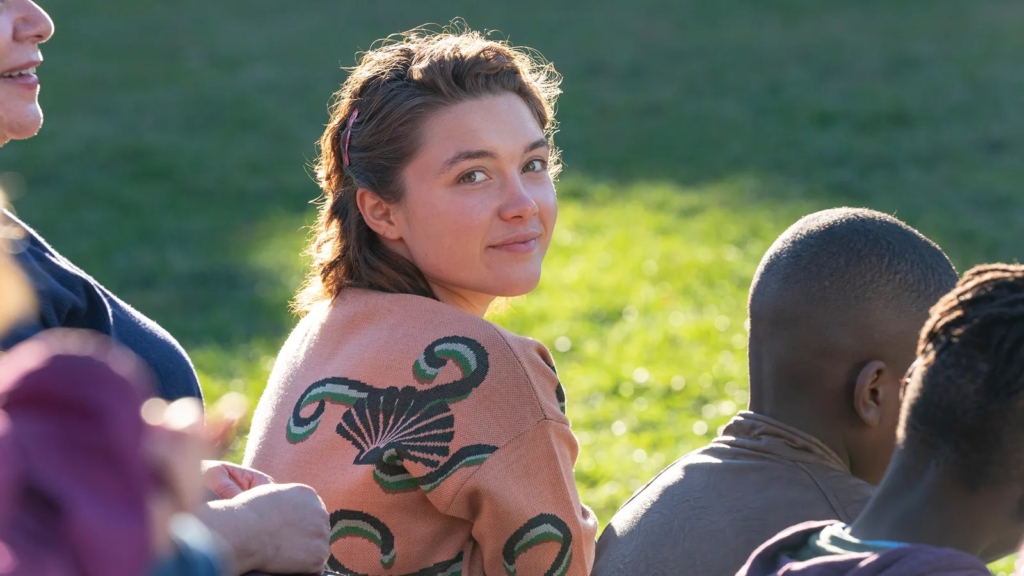 Almost 20 years on from Garden State, Zach Braff's debut as a writer-director, the former Scrubs star has made A Good Person, another indie comedy drama inspired by his own life and his own hometown in New Jersey.
"I think both A Good Person and Garden State are authentically me in different times of my life," he told Nadia Khomami in The Guardian.
Florence Pugh (Braff's ex-girlfriend) plays Allison, a successful and happily engaged young woman. But after she is in a car accident that kills her prospective sister-in-law, she plunges into alcoholism and substance abuse.
Could her salvation be her friendship with Daniel (Morgan Freeman), a widowed Vietnam veteran who would have been her father-in-law? "I wanted to write about grief and how people stand up after grief," said Braff. "I wanted to write something that would feel universal, so it wasn't necessarily about a horrific car accident, but rather about the audience's personal low point in their own lives."
A Good Person will be released on 24 March in the UK, Ireland, the US and Canada.
11. Close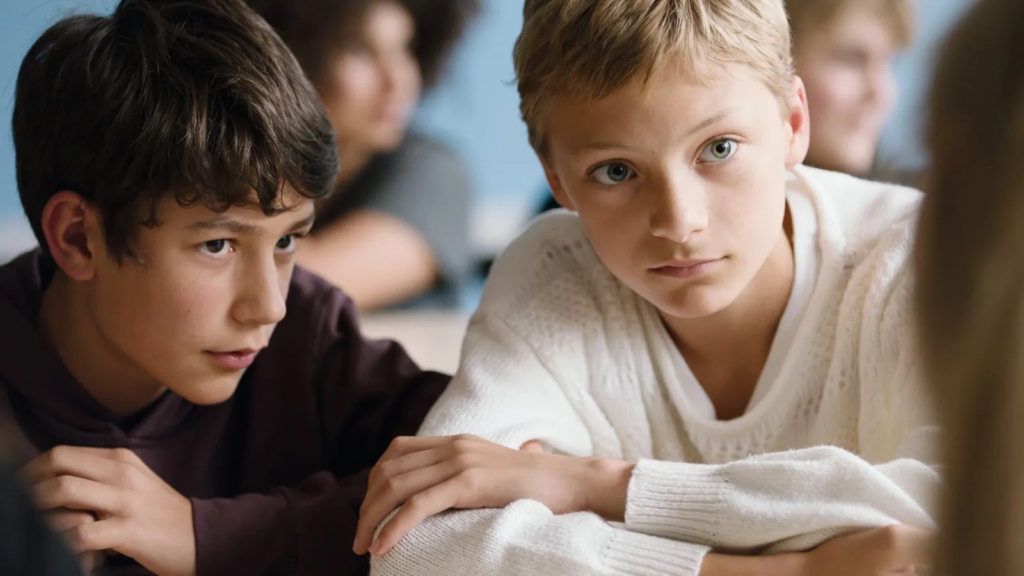 Léo (Eden Dambrine) and Rémi (Gustav De Waele) are as close as brothers, if not closer. They spend every moment together in idyllic rural Belgium, and can't imagine life being any different.
But at the age of 13, the boys enroll in a new school where their casual intimacy prompts questions and rumours that could push them apart.
This sensitive peer-pressure drama from Lukas Dhont (Girl) is a "beautiful elegy of lost innocence," says Phil de Semlyen in Time Out. "Delicately tracing the emotionally deadening but invisible frameworks of conformity that are imposed on young people in their most formative years, it's a quiet tragedy that's rendered close to uplifting by its gentle grace and compassion."
Close will be released on 3 March in the UK, Ireland, Finland and Taiwan, and on 17 March in Sweden.