'And He's Back !!!!' is the exact phrase rapper Sarkodie used in announcing the new music "Second Sermon" by Black Sherif to his audience.
The young rapper, Black Sharif is indeed back again after keeping his fans hungry and anticipating new musical projects from him.
The reigning music sensation born with his legal name Kweku Frimpong, also known as Killer Blakco some months back served fans with the mind-blowing debut edition of his sermon, "First Sermon", a song which took over the entire country with many celebrities both in the music industry and outside falling in love with the song and showing their love by promoting the song.
Well, after a successful release of First Sermon Freestyle which can be streamed Here, Black Sherif follows it up with yet again another mind-blowing version of it, he is out with the new one which he titled "Second Sermon" which is a follow-up to the previous one.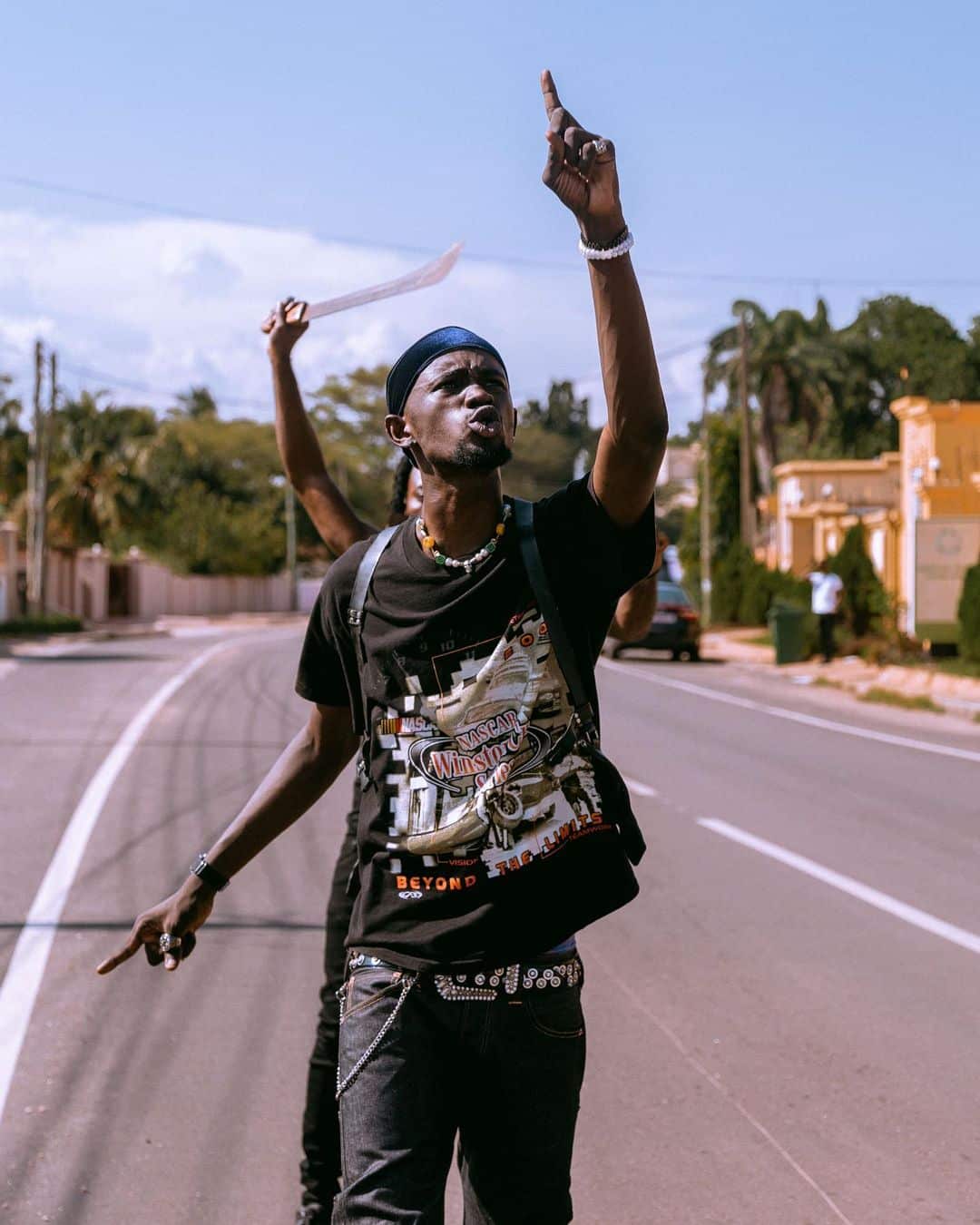 The rapper who is well well-loved and accepted in the Ghanaian music scene by the youths did not fail this time around, he came again, and as expected he delivered to the satisfaction of his fan.
He has the energy, which is one of the reasons he is loved, and the same energy he used in the first one still came through in the new one.
Black Sherif Second Sermon song just the first one talked more about the hustle life on the street as youth strive to make it and become successful, throwing more light about the struggle.
Production credit for this Hip-Hop genre song goes to Ghanaian Stallion, while the video which featured some young Ghanaian rappers in the likes of Malcom Nuna, Yaw Tog and a host of others was shot and directed by Jeneral Jay.
The official music video which was released last three days ago (Jul 16, 2021) has managed to garner a total of 706,565 views/streams on the American Video Streaming Platform YouTube at the time of this very post.
I hope you had a nice time going through the above article, if you did then subscribe to Townflex.com by clicking on the bell icon displaying in the bottom corner to receive our daily post updates first, and also click to subscribe to our YouTube channel for more updates.