The Accra Circuit Court is currently trying Prince Tagoe, a former Black Stars player, over an alleged USD40,000 fraud.
The court has granted the accused time to settle the complainant with the rest of the money before August 30, 2023, as requested.
Tagoe, who is out on GH¢100,000 bail with three sureties (one of whom must be a civil servant), is accused of taking USD40,000 from George Antwi Boateng, a former footballer, under the pretext of supplying him with a 4X4 Lexus vehicle.
The court has ordered that one of the sureties must be justified with landed property.
Tagoe, however, denies the offence and has already paid GH¢129,000 out of the USD40,000, equivalent to GH¢265,200, which he allegedly took by false pretense.
According to Police Detective Chief Inspector Agartha Abena Asantewaa, the complainant, George Antwi Boateng, is based in Germany. In 2020, Tagoe and Boateng met in Ghana, where the complainant expressed his need for a 4X4 Lexus vehicle.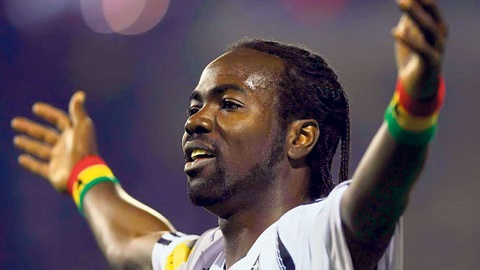 The accused allegedly agreed to import the vehicle for Boateng at a cost of USD40,000. On January 8, 2021, USD40,000 was transferred into Tagoe's bank account, and he acknowledged receipt through a phone call to the complainant.
Initially, Tagoe promised to deliver the vehicle to the complainant on March 30, 2021, but failed to do so. He requested an additional two weeks, which the complainant agreed to. However, Tagoe was still unable to import the vehicle as promised.
When the complainant came to Ghana on April 27, 2021, to claim his vehicle, he was disappointed to find that it was not available. Upon contacting Tagoe, the accused admitted to spending the money on pressing issues instead of importing the vehicle.
The court has adjourned the case to August 30, 2023, giving Tagoe time to settle the complainant with the remaining amount. If the parties fail to reach an out-of-court settlement, the court will proceed with the trial.