Jadon Sancho has reportedly faced a comprehensive ban from accessing any first-team facilities at Manchester United, including exclusion from the team's dining room.
The English forward, following his accusation that Erik ten Hag lied about his omission from the squad during their recent loss to Arsenal, has been training alongside the club's academy prospects.
In the aftermath of Sancho's social media critique aimed at the Red Devils' manager, Ten Hag took the drastic step of isolating the player from practicing with his fellow teammates.
The latest report from the Daily Mirror reveals that Sancho has been denied access to all first-team amenities at Manchester United's Carrington training ground. Remarkably, he is not even permitted to dine with the first-team members and is required to have meals with academy players instead.
Our sources at Townflex Sports indicate that Manchester United will persist in keeping Jadon Sancho segregated from the first team until he extends an apology to manager Erik Ten Hag.
Read Also: Pochettino's Passionate Plea to Chelsea Players: "We need to change and grow up like a team
Teammates of the English international, including fellow Three Lions player Marcus Rashford, have reportedly advised Sancho to set aside his pride and extend an apology to Ten Hag in order to resolve the ongoing standoff.
"It's like sending someone down to their room and saying 'You're not coming back down until you say sorry'… and they don't say sorry!" 🤯@markgoldbridge on Jadon Sancho's reported refusal to back down or apologise. #mufc pic.twitter.com/av2bfTdUNa

— The United Stand (@UnitedStandMUFC) September 25, 2023
In the event that Sancho maintains his current stance, Manchester United is said to be open to considering offers for him when the transfer window reopens, with the possibility of Borussia Dortmund expressing interest in reacquiring him.
Sources closely associated with Ten Hag have stated that the Dutchman derives no satisfaction from the existing deadlock.
Sancho was excluded from first-team training after a heated discussion with Ten Hag, triggered by his dissatisfaction with the manager's assertion that he was omitted from the squad for the 3-1 loss to Arsenal due to inadequate training performance.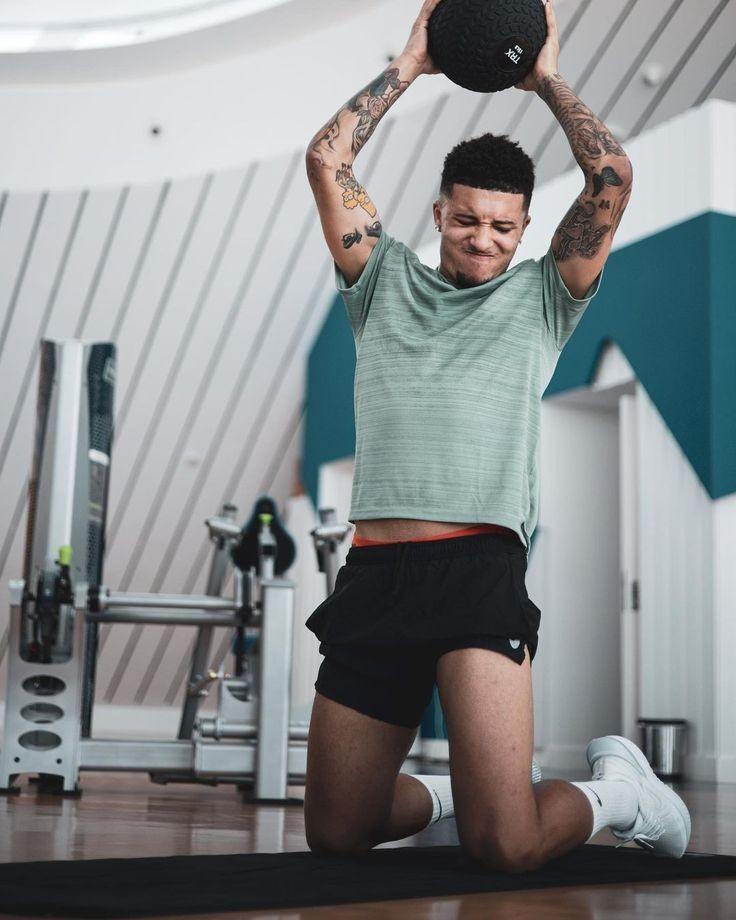 The 23-year-old expressed his belief that he was being made a scapegoat by the manager and has steadfastly refused to issue an apology, resulting in his complete exclusion from team activities.
On a parallel note, he was spotted observing Manchester United's Under-18s at Carrington on the same day that the first team was facing Brighton at Old Trafford.
It has come to light that a faction of Manchester United players does not concur with the decision to exile Sancho, although Ten Hag has downplayed these suggestions.
Ten Hag commented prior to Manchester United's victory against Burnley last weekend: "I don't know if it's a leak but I know opinion, I know my players."
"Everyone can make suggestions, we are okay with it. At United, you have to win every game so it doesn't change anything. As always, it's about how we play against Burnley, there's no easy game, definitely not against Burnley."
Manchester United's next match is scheduled for Tuesday night, where they will play host to Crystal Palace in the Carabao Cup.