Chelsea's Premier League campaign this season has been marred by their recent loss to Aston Villa at Stamford Bridge.
Currently, the Blues are struggling, averaging less than one point per game and failing to score an average of one goal per game.
This concerning situation has left fans and pundits searching for explanations, especially considering Chelsea's promising start to the season.
Their inability to consistently find the back of the net has resulted in an unexpected 14th place in the league standings, a position that was likely not anticipated at the season's outset, especially after Ollie Watkins' crucial goal for the opposition.
Mauricio Pochettino's Chelsea side has faced a challenging beginning to the season, with increasingly formidable opponents on the horizon.
In another disappointing week, Chelsea's difficulties in converting chances into goals were once again on full display, emphasizing the precariousness of their current standing.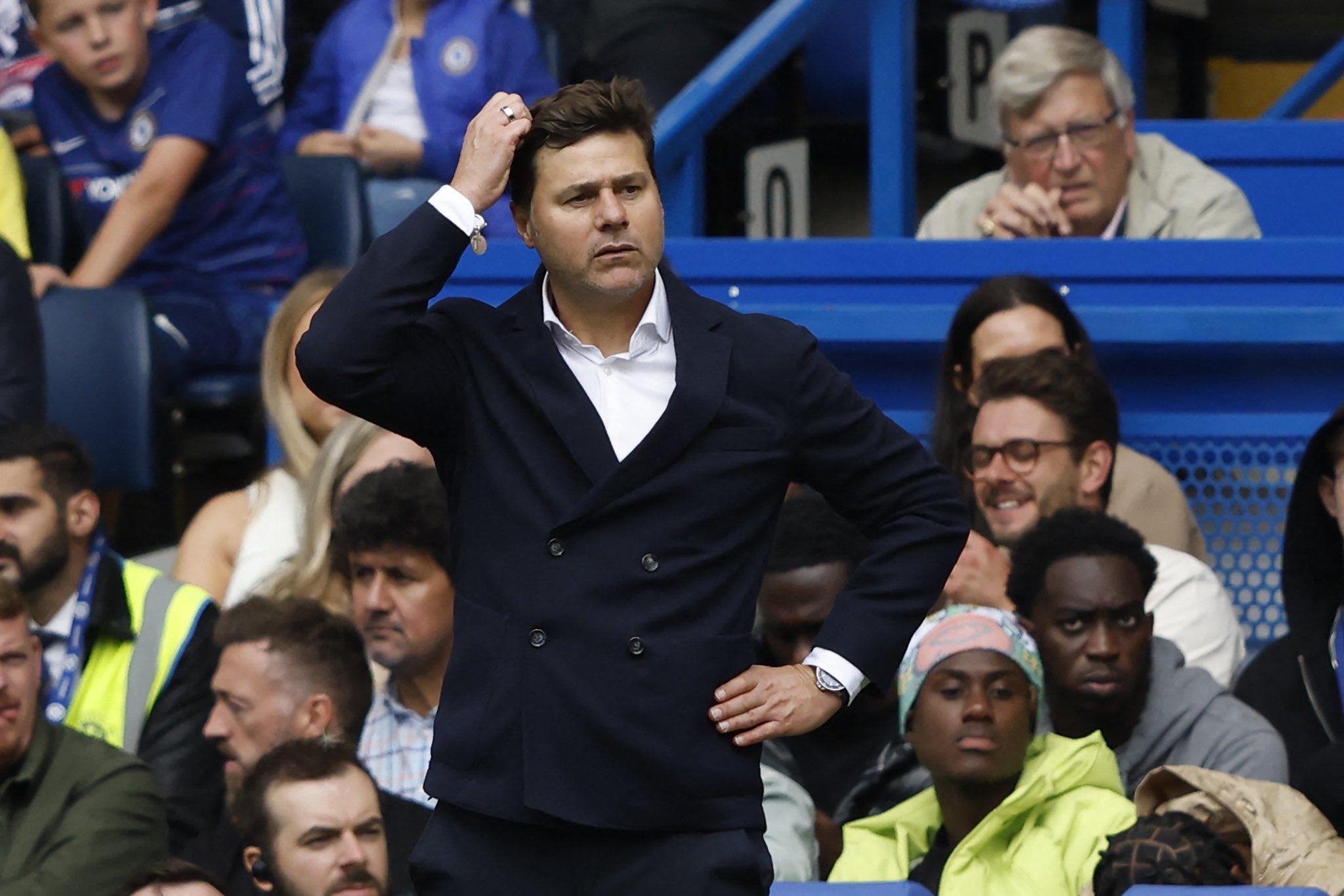 Moments after Mauricio Pochettino vented his frustration through animated gestures following his star players' failure to capitalize on Ben Chilwell's promising cross, the situation worsened.
Villa seized the opportunity, exploiting a defensive lapse by Thiago Silva to take a 1-0 lead.
Adding to Chelsea's woes, 20-year-old Gusto saw his yellow card for a foul on Lucas Digne in the 58th minute escalated to a red card following a VAR review.
In the 73rd minute, Ollie Watkins scored an impressive winning goal, adding to Chelsea's woes as they currently find themselves in a lowly 14th place in the league standings.
Pochettino disclosed that US owner Todd Boehly, who has invested a staggering £1 billion in transfers since assuming control last year, is deeply disappointed with the current state of affairs.
"Footballers want to win but players when they are young without experience make mistakes," Chelsea boss Pochettino said.
"This is why we feel disappointed because we are seeing too many situations like this."
"We need to change as soon as possible. We need to grow up like a team," He added.
When questioned about whether he had communicated with the club's owners in the last two weeks, the former Tottenham manager responded: "They are disappointed."
"They are excited to build a project. They feel disappointed but they need to support the plan."
Chelsea has managed to secure victories in only two of their seven matches under Pochettino, defeating newly promoted Luton in the Premier League and AFC Wimbledon in the Carabao Cup.
Across all competitions, the Blues have scored a mere seven goals in these seven games, with their most recent three outings seeing them fail to find the back of the net.
Chelsea boss Pochettino admitted saying: "We need to work in giving the players trust and confidence."
"We have the squad, we cannot change anything, so we have to give them confidence."