Upness Family C.E.O Fadama Selorm returns from his long hiatus and makes his presence felt once again with the release of his new song 'Sad Man'.
The nicely scripted Sad Man song by Fadama Selorm comes following his previously released 2021 song 'Adanfo' off his Selorm EP.
The song features his colleagues, Sekend King whom he has collaborated on a couple of songs as well as Kenzy.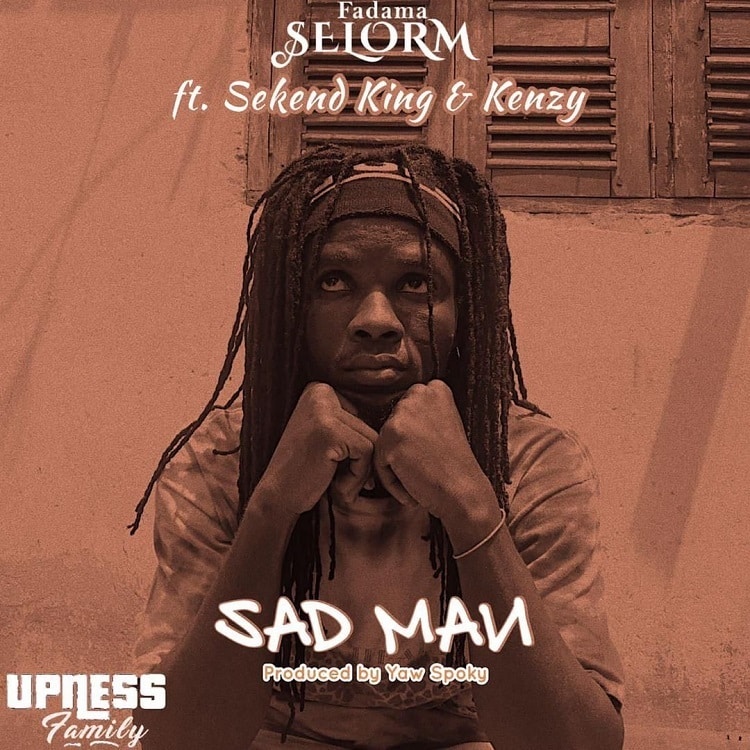 The song is however a song that preaches motivation/inspiration to the youth, keeping them on their toes to keep on working hard regardless of their hardship.
It tells the youth to always disregard all negative talks coming from the public, their peers who are always praying for their downfall.
Have a listen to the song below with production credit going out to Yaw Spoky, officially released on May 20th, 2022.
Also Listen: Listen: Fadama Selorm – Adanfo (feat. Sekend King, King Ankrah)
Click On the Red-Bell icon displayed at the right bottom corner of your reading screen to be the first person to get the latest news updates sent directly to your smartphone's notification.