Ghanaian actress, Fella Precious Makafui, the wife of one of the richest Ghanaian musicians has revealed photograph of the young pretty lady who allegedly stole her huge sum of money.
The 26-year-old, mother of one, some weeks ago announced that her money has been stolen from her house after some nice looking ladies visited their home, she asked them to return the money else she was gonna expose them but they never took it serious enough.
Well, Fella Makafui, 26, has finally taken to her over 3.6 million following Instagram account to share a photo on her Insta Story of a young and pretty lady alleging that she stole the money (cash) which she reported stolen weeks ago.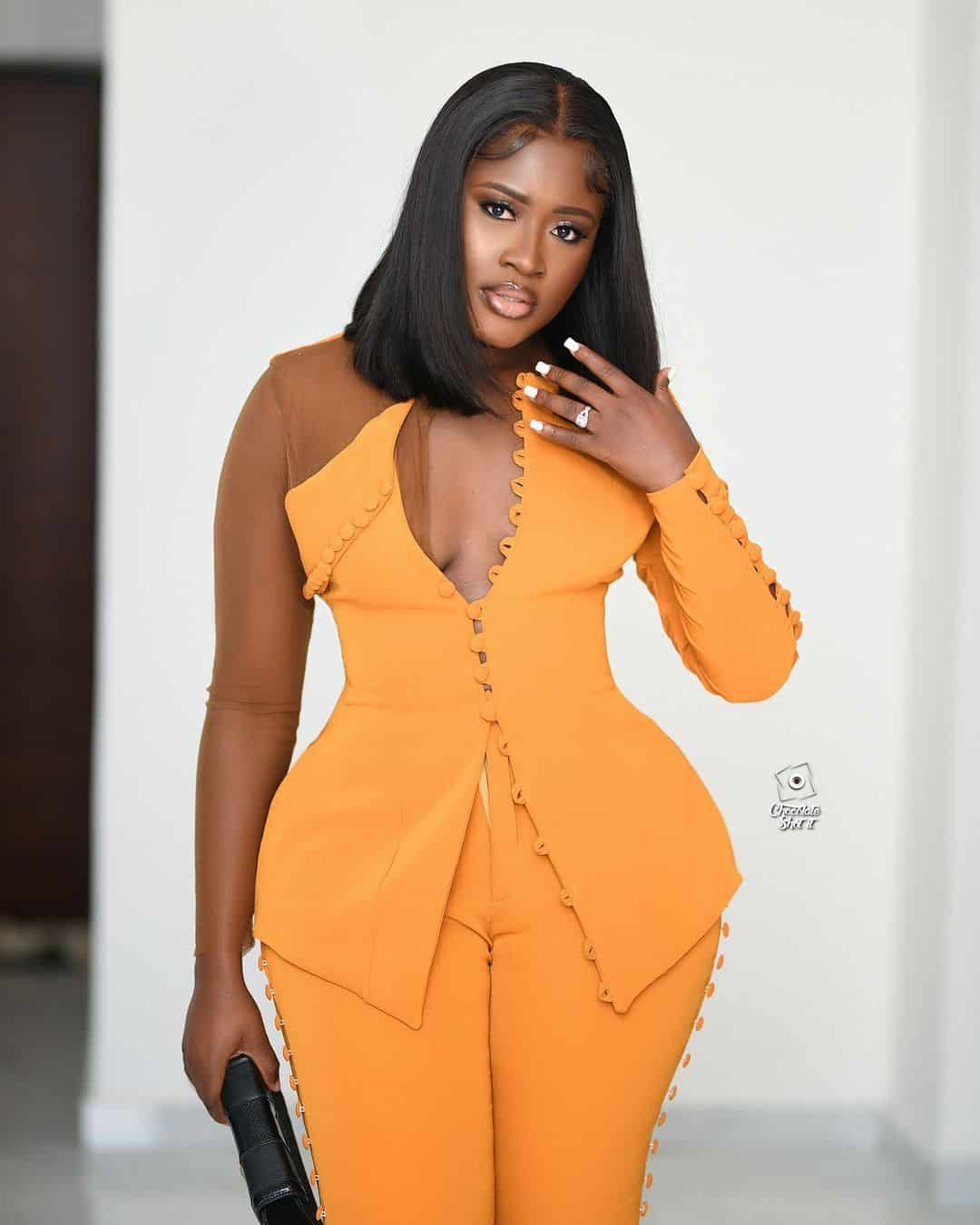 The actress in her post said she is giving her up to the end of the week to either refund her money else she will keep on posting pictures of her on her social media accounts till she does the needful.
Fine girl no dey steal !! Get me my money before the week ends !! I will post you till you get me money !! THIEF !! Fella wrote.
See a screenshot below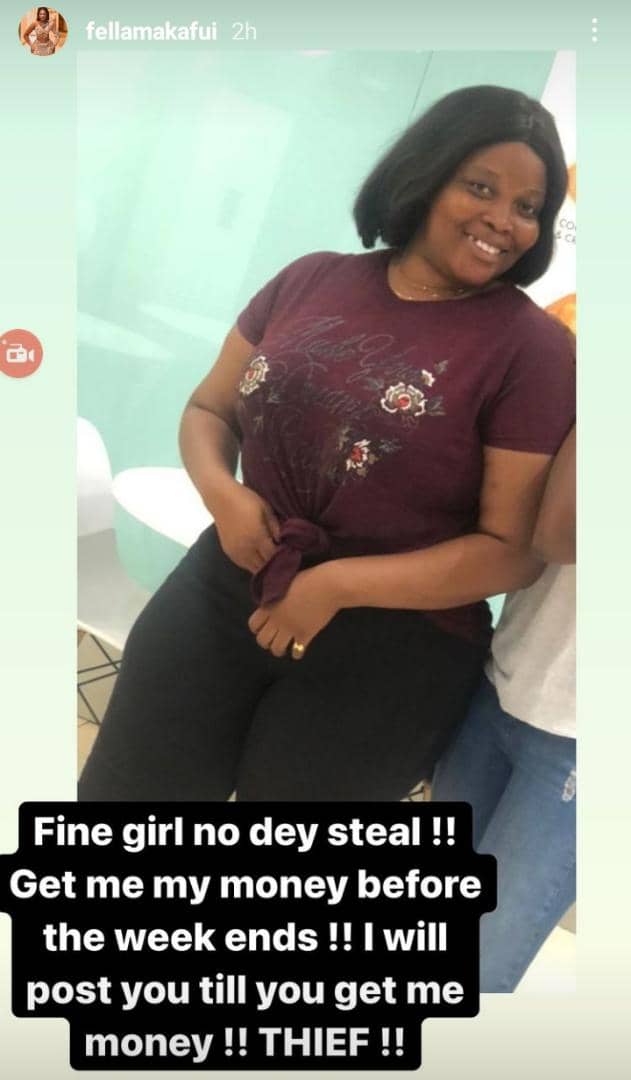 In other news, Ghanaian actress, Yvonne Nelson has won a GH¢500k defamation case against Mona Gucci.
An Accra High Court has awarded Yvonne Nelson GH500,000 in a defamation case against Mona Gucci for malicious statements she made about the award-winning actress on Accra-based Neat Fm.
Mona who is a socialite and presenter was not in court when the judgment was passed.
The Court presided over by Justice John Eugene Nyante Nyandu ordered Mona to pay GH¢500,000 to Yvonne and also apologise for her defamatory publication about the celebrated actress. and also she has been restrained from making any more defamatory comments about the Princess Tyra actress.
In May 2020, Mona in an interview with Neat Fm, a subsidiary of the Despite Media Group named an extensive list of Ghanaian female media and social personalities and tagged them "slay queen."
The "slay queen," term according to her can be equated to a woman of loose morals, who under the cover of legitimacy engages in prostitution and other illicit activities for sustenance.
In the said interview Mona boldly mentioned Yvonne Nelson's name among her list of people referred to as slay queens. Click Here To Read More:
Click Here: Rihanna allegedly denies pregnancy, shut down rumours