A former g@y porn star turned pop singer, Mickey Taylor (real name Marcus Stones), has been ordered by the High Court to pay over £100,000 in damages to adult industry media tycoon Jack Aaronson, known as Dominic Ford, following a false accusation of rape on Twitter.
The incident dates back to June 2020 when Taylor posted a series of tweets accusing Aaronson of having "raped male models" and labeling him a "serial rapist."
These defamatory statements came after a disagreement between the two men over an unrelated matter, and they ultimately fell out.
Jack Aaronson, who is the founder of the website Just For Fans, took legal action against Taylor, asserting that the false allegations were an act of revenge.
READ ALSO: N@ked! Lenny Kravitz Shocks Fans with Jaw-Droppingly Music Video (See Pics)
In December 2022, the case was heard in the High Court in London, with the ruling delivered recently by Mr. Justice Julian Knowles.
In addition to the £110,000 damages order, Mickey Taylor was also slapped with a £212,000 legal bill to cover Aaronson's costs.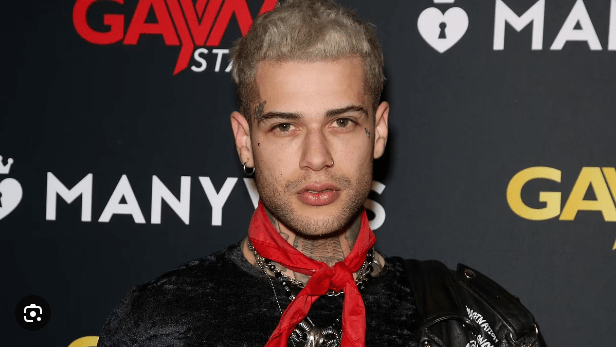 The fallout from the case was significant for Taylor, who claimed he had to leave the porn industry in August 2021 due to the legal proceedings.
Jack Aaronson's Just For Fans platform, which connects porn stars directly with viewers, enjoyed a turnover of around £30 million in the previous year and has several million subscribers.
READ ALSO: Willow Smith's Cryptic Instagram Post Sparks Questions About Family Dynamics
The success of the platform led to Aaronson's nomination for the XBiz businessman of the year in 2022.
Speaking about the court's decision, Aaronson expressed relief, saying that it had lifted a significant burden from him and vindicated his reputation.
He emphasized the importance of such allegations being heard in a court of law rather than on social media, where they can damage lives and businesses.
Aaronson's lawyer, Yair Cohen, pointed out the damage caused by false allegations of sexual assault, emphasizing that such accusations harm not only the innocent but also genuine victims of sexual assault. The case serves as a cautionary tale about the consequences of making false, damaging statements online.
Visit our Latest Entertainment News Page for the latest updates on Showbiz, Celebrity Gossip