Lenny Kravitz, the iconic 59-year-old rockstar, is making waves yet again with his latest music video release for the song "TK421."
In a bold and daring move, the singer has chosen to bare it all, leaving fans and the internet buzzing with excitement.
The video, which dropped on Thursday, opens with Kravitz, father of actress Zoë Kravitz, sensually rolling over in his bed, completely in the nude.
This sets the tone for the boundary-pushing visuals that follow. Throughout the video, Kravitz unapologetically dances, smokes a cigarette, and indulges in a provocative shower scene, all while remaining fully exposed.
READ ALSO: Reality Star Kim Kardashian Speaks Out on Israel-Palestine Crisis (See Details)
As the video progresses, Kravitz transforms from his naked state into a leather-clad rock god, complete with his signature sunglasses and an electric guitar.
He passionately dances and sings along to the song's catchy tune, a testament to his enduring talent and charisma.
The release of "TK421" has catapulted Lenny Kravitz back into the spotlight, trending across social media platforms.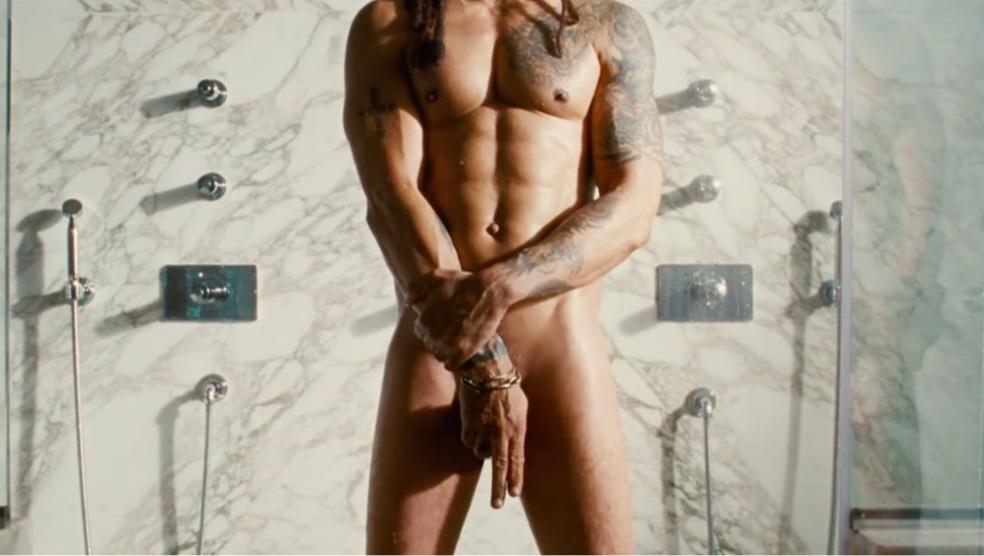 Fans and critics alike have marveled at his age-defying physique and the fearless approach he takes in the video.
With this audacious music video, Lenny Kravitz proves that he is still a trailblazer in the music industry, unafraid to push boundaries and challenge societal norms. "TK421" is a bold statement that showcases his timeless rockstar spirit.
Visit our Latest Entertainment News Page for the latest updates on Showbiz, Celebrity Gossip